During the flight, Schweitzer borrowed Ashby's handheld video camera to record his swan song—his last aerial navigation as a Marine Corps pilot before he left the military. Schweitzer testified that he had intended to show the video to his kids someday. The plane lost contact with ground radar at 3:06 p.m. due to its low altitude, and Schweitzer testified that the video showed him smiling right up until 3:12 p.m., when the plane hit the gondola cable. After hitting the cable, the pilots saw the gondola fall but continued their flight. They landed the damaged Prowler safely at a NATO base in Aviano, in northern Italy. Court documents show that as Raney and Seagraves got off the plane, Schweitzer and Ashby remained behind, took the borrowed camcorder videotape of the flight, then replaced it with a blank tape. Italian officials spent the day and night recovering the remains of 20 people on a snowy ridge stained red. Grisly photos of the crushed gondola appeared in newspapers around the world. The Italian government launched a criminal investigation, and the Marine Corps followed suit.


As Schweitzer and Ashby walked to the mess hall a few days after the accident, they asked Seagraves' advice on handling questions about the videotape, according to court documents. Seagraves testified that he counseled the pilots to "get rid of the videotape. If it were mine, I would get rid of it." Court documents show that Ashby gave Schweitzer the videotape, and Schweitzer took it outside behind a bar and threw it into a bonfire, despite "knowing that Italian and United States military criminal investigators would have wanted to view it," according to his testimony. Initially, all four men were charged with crimes and Ashby, who had been at the controls, faced a total of more than 200 years in a military prison. Schweitzer and Ashby were recommended for general court-martial at Camp Lejeune on 20 counts of involuntary manslaughter and negligent homicide. Italian authorities did not have jurisdiction to formally charge the crew members under NATO treaty rules. During the captains' court-martial, defense lawyers argued the flight crew was not given the most recent flight directives or maps that marked the location of the cable lines, and that the plane's altimeter malfunctioned.
Image Above - A Calvalese cable car - The cable car was painted bright yellow and easily visible but the US pilot thought it was an 'optical illusion'
The pilots' acquittal sparked outrage and condemnation from Italian officials and strained relations between the U. S. and its NATO ally. The plane's pilot and navigator, Ashby and Schweitzer, were court-martialed again in May 1999 on charges of obstructing justice by destroying the videotape recorded during the flight. Guilty verdicts pushed Ashby and Schweitzer out of the Marine Corps, and Ashby served four months of a six-month term in military prison before his release on good behavior. Italy paid a total of $39.3 million for the families of the dead, who received $1.9 million per victim. The U.S. Congress rejected a bill introduced by late South Carolina Sen. Strom Thurmond that would have established $40 million in compensation funds for the families. But under NATO treaty rules, the U.S. was compelled to send Italy $28.5 million in victim compensation. Ashby and Schweitzer maintained that they had seen neither the new directives nor the updated government maps. Seagraves and Raney testified that the altitude gauge did not trigger after the plane entered the Cermis valley, even though Ashby, the pilot, had set the indicator to go off when they dropped below 800 feet, according to the Associated Press.
The crew members' testimony at trial contradicted U.S. documents published in July 2011 by the Italian daily La Stampa. The newspaper said these previously classified documents were from a U.S.-led investigation dated March 1998, a month after the incident. It reported that they were certified by then-Lt. Gen. Peter Pace, who would later serve as chairman of the U.S. Joint Chiefs of Staff. The documents cited by La Stampa showed that investigators testified they found a letter in the cockpit of the Prowler containing the new directives, along with maps marking the gondola cables. Prior to the accident, the paper reported, the crew received warnings for "Top Gun antics" such as barrel rolls and flying underneath other gondola cables.
Chairman of the Joint Chiefs of Staff Gen. Peter Pace visits the U.S. Army in Ramadi, Iraq, on July 17, 2007. (Staff Sgt. D. Myles Cullen/U.S. Air Force) The investigation's partially redacted pages blamed the Marine pilots for the tragedy and advised the United States to take full responsibility for paying restitution to the victims families, La Stampa reported. The paper added that investigators found compelling evidence refuting the crew members claims regarding old maps and missed flight directives that eventually led to Schweitzer and Ashby's acquittal on the most severe charges. La Stampa initially said it got the investigation documents from the U.S. National Archives, but the paper later amended that to say only that it acquired the documents in accordance with U.S. law. The Daily Beast filed a Freedom of Information Act request with the National Archives for the investigation documents, but on Feb. 1 the Archives responded, "We were unable to locate the records you have requested among our holdings."
The original joint investigation, led by Marine Gen. Michael Delong and Italian colonels Orfeo Durigon and Fermo Missarino, explained that Marine Tactical Electronic Warfare Squadron Two deployed to Aviano in August 1997 to counter the Bosnian Serb Army's aggressive actions in United Nations safe zones. (This was after the Dayton peace accords, and before the Kosovo War, which was conducted by NATO almost exclusively from the air.) That same month the Italian government published new directives forbidding flights below 2,000 feet in the Trentino Alto Adige area. La Stampa reported that in the months before the February accident, all four of the Marine officers received copies of the new flight directives and updated maps that marked the location of the gondola cables.
During the first trial, prosecutors claimed Ashby violated Marine Corps policy by exceeding the 517 mph speed limit and flying well below a 2,000-foot altitude restriction. The Prowler was going 621 mph when it cut the supporting cable lines 370 feet above the ground, according to court transcripts. Court transcripts quote Col. Carol K. Joyce, head of the prosecution team and then a lieutenant colonel, saying, "a crew member in the back seat would testify that Ashby did a barrel roll." The Daily Beast interviewed retired Maj. Raney and then-Capt. Schweitzer about the La Stampa claims. Both crew members denied having seen or read the new directives or maps marking the location of the cable-car lines. "No, we absolutely did not have charts with the cables marked on them," Raney said. "The Italians had the cables marked on their maps, but we did not… and there was a two-star [general] who flat out lied about it in a press conference. "When Maj. Gen. Delong [the chief investigator] announced the findings of the investigation board, he said the maps were marked," Raney continued. "But that was a lie, a flat out lie." The Daily Beast attempted to contact Maj. Gen. Delong for comment, but he did not respond.
United States Central Command Deputy Commander in CHIEF Lieutenant General Michael DeLong, USMC, answers questions during exercise BRIGHT STAR 01-02s initial press conference at the Egyptian Military Media Center in Cairo, Egypt. BRIGHT STAR is a multinational exercise involving more than 74,000 troops from 44 countries that is designed to enhance regional stability and military-to-military cooperation among the US, our key allies, and our regional partners. It prepares US Central Command to rapidly deploy and employ the armed forces to deter aggressors and, if necessary, fight and win side-by-side with our allies and regional partners.
Seagraves, the late addition to the flight, received immunity on condition he reveal the "truth about everything" during the initial Marine Corps investigation and court-martial. In 2015, he was promoted to colonel, reigniting the issue of his lack of a formal reprimand for advising the pilots to destroy the tape. He began transitioning to retirement from the Marine Corps in November 2017. Retired Marine Corps Judge Advocate James Weirick told The Daily Beast he was "surprised" to hear that Seagraves had been promoted to colonel in 2015, due to his role in the destruction of evidence. Along the way, Seagraves was also selected for some of the most prestigious billets in the U.S. Military, including director of Electronic Warfare Training at Joint Improvised Explosive Device Defeat Organization (JIEDDO); the Marine commandant's senior fellow at the Brookings Institute; and events coordinator for the "Blue Angels" Naval Flight Demonstration Squadron. He is now the CEO of the Marine Corps' Installation Headquarters Group in North Carolina.
Image Left - Maj. James Weirick, a judge advocate of the U.S. Marine Corps, has been removed from his position and ordered to undergo a psychological evaluation following his outspokenness on allegations against Commandant James Amos of undue command influence, cover-up and suppression of evidence against eight Marines
Explosive ordnance disposal technician, 11th Civil Engineer Squadron, prepares to dispose of IED as part of Operation Llama Fury, August 25, 2015 (U.S. Air Force/Brittain Crolley)
Duke Version 3 Vehicle mounted CREW system: Duke V3 is a counter radio-controlled improvised explosive device (RCIED) electronic warfare (CREW) system that was developed to provide U.S. forces critical, life-saving protection against a wide range of threats.It is a field deployable, single-unit system that was designed to have minimal size,weight and power requirements while providing simple operation and optimal performance in order to provide force protection against radio-controlled IEDs.CREW Duke V3 consists of a primary unit known as the CREW Duke V2 and a secondary unit that features advanced electronic warfare subsystems to counter emerging advanced RCIED technologies. Advanced EW components and techniques are implemented to combat complex threat infrastructures in order to provide a maximum protection radius while minimizing the overall system cost and prime power consumption requirements.
English: LINCOLN, Neb. (Sept. 9, 2011) The U.S. Navy flight demonstration squadron, the Blue Angels, perform the Diamond 360 maneuver at the Guardians of Freedom Air Show. The Blue Angels performed in Lincoln as part of the 2011 show season and in celebration of the Centennial of Naval Aviation. (U.S. Navy photo by Mass Communication Specialist 2nd Class Jen Blake/Released)
Blue Angels fly over Epcot - The 6 McDonnell Douglas F/A-18 Hornets made two passes, first in a formation flight, and the second a Delta break over Spaceship Earth. The team will be honoring Military Appreciation Month in May.
05.I'm Hot Tonight.mp3
GTA 3 - Flashback FM
File photo of the U.S. Navy Flight Demonstration Team, the Blue Angels, during run-up prior to launch in a practice sortie. (Photo: Tom Demerly/TheAviationist.com) The U.S. Navy has confirmed that a member of the Blue Angels flight demonstration team has been suspended pending the outcome of an ongoing investigation that began in late January 2019. This announcement continues a disastrous week for U.S. military aviation demo teams. New USAF F-16 Demo Team pilot, Captain. Zoe Kotnik has been suspended for unspecified reasons, Capt, Kotnik had occupied the position as lead F-16 demo pilot for only two weeks. The U.S. Army suffered a serious accident on Monday of this week when three members of the Golden Knights parachute team collided during night time training at Homestead Air Reserve Base in Homestead, Florida. All three of the Golden Knights involved in the accident remain hospitalized, two in critical condition and one serious.
04.She's On Fire.mp3
Grand Theft Auto 3 Soundtracks - Flashback FM
Captain Zoe M. Kotnik is the first female Commander and Pilot of the United States Air Force F-16 Viper Demonstration Team, assigned to the 20th Operations Group, Shaw Air Force Base, South Carolina.
In a story by journalist Carl Prine published on the Navy Times website that broke on Wednesday, February 13, 2019, Navy Lt. Michelle Tucker, spokeswoman for the Chief of Naval Air Training, told the Navy Times that the Blue Angels suspension and subsequent investigation involves unspecified allegations of misconduct that were revealed last month. The member of the Blue Angels who remains suspended has not been revealed, although the report suggests the person was not a "numbered member" indicating they are likely not one of the flying officers on the team. Writer Carl Prine quoted Navy spokesperson Lt. Michelle Tucker as saying, "Allegations of misconduct are taken very seriously by the Navy but it would be inappropriate at this time to comment on an ongoing investigation."
The unnamed Blue Angel team member has been removed from training status pending the outcome of the investigation. The team is currently preparing for the rapidly approaching 2019 airshow season at Naval Air Facility El Centro in Imperial County, California. The first Blue Angels demo is scheduled for March 16-17 at El Centro. The Blue Angels also reported a training incident on January 22, 2019 when one of their Boeing F/A-18 Hornets had a landing gear malfunction that prevented the aircraft from extending its landing gear. The aircraft managed to land without injury to its crewmember(s) but any damage that may have been sustained by the aircraft has not been revealed. The Blue Angels are in the final years of flying the Boeing F/A-18A and C/D versions of the Hornet twin-engine tactical jet before transitioning to the larger, more recent F/A-18E and F/A-18F Super Hornet aircraft as early as 2021 with the first demonstration season for the Blue Angel Super Hornets likely being early 2022.
North East of Italy, the Dolomite mountains range - "The grant of immunity protected then-Capt. Seagraves from criminal prosecution by the Marine Corps for his involvement in the destruction of the videotape," Weirick said, "but that immunity grant does not preclude the Marine Corps from ensuring his actions were made part of his record. At minimum, his actions would warrant inclusion in a fitness report." The Prowler's other crew members said Seagraves deserved his promotion to colonel, and that he didn't seek immunity during the investigation. "What the media never got to and what is not well known was neither Seagraves or myself accepted immunity on our own accord," Raney told The Daily Beast. "We were told at the get-go that if you testify this, then they will give you immunity—which is illegal, you can't do that, because they were asking us to testify to things that were not true."
The crew members told The Daily Beast that they were given written orders from then Lt. Col. Richard A. Muegge to testify, and that in so doing they were "immune" and could no longer incriminate themselves. Muegge was later relieved of command for supervisory error."You know, this is a situation that I like to call the unbelievable, unimaginable, unexpected moments that training just can't prepare you for," Schweitzer said. "I got rid of the tape, not because of the flight, but because that was my worst nightmare… I didn't want to look at my smiling face while flying a low-altitude flight, which was something I loved to do—and then all of a sudden, tragedy." The Daily Beast attempted to contact Seagraves recently, as he is transitioning to retirement, but received no response. In a 2015 email to The Daily Beast via a public-affairs spokesperson, he wrote that the Cavalese cable-car incident has been fully investigated, but he also offered his condolences. "I would like to extend my heartfelt sympathies to everyone affected by this tragedy," he wrote.



Friends of the victims of the Cavalese cable car disaster hold hands during the funeral service for three of the victims in Bruges February 12. The crash on February 3, caused by a low-flying U.S. war plane in the Italy's ski resort town of Cavalese, killed twenty holidaymakers five of whom were Belgians.
The appeal to be famous can be very appealing to a younger generation of talented and not so talented people, Talent shows on television offer up the opportunity for those brave enough to face the music and the crowds as they try there best to impress the judges. Like so many who have tried and failed some contestants do become successful and are offered record deals and interviews even magazine spreads. The feeling of winning and losing can be an overwhelming experience but is enjoyed by millions of TV viewers around the world. For the likes of Christina Victoria Grimmie who was already an established and accomplished singer her dreams to participate and even win on season 6 of The Voice became an obsession.
Christina began posting videos on to YouTube from the age of fifteen in 2009 under the username of zeldaxlove64, She chose this persuadem because of her love for the computer fantasy games of Zelda, She started out on YouTube so that people could connect with her music and because her friend persuaded her to post her videos, The first video to be uploaded was a cover of Hannah Montana's "Don't Wanna Be Torn". She first earned recognition for her cover of Miley Cyrus's "Party in the U.S.A." in August 2009. Christina had a great voice and personality and musical interpretaions, this helped Christina to gain attention and she stood out from the crowd as she sung well known songs. Grimmie was home schooled for her junior year of high school in 2010. That same year, she covered Nelly's "Just a Dream" with fellow YouTuber Sam Tsui in a video which received more than 160 million views over the course of eight years, Later it also became available on iTunes and Spotify. In 2011, she placed No.2 in the MyYouTube competion, behind Selena Gomez. As her popularity grew on YouTube, Grimmie was discovered in 2011 by Gomez's mother, Mandy Teefey; Teefey and her husband Brian soon became Grimmie's managers.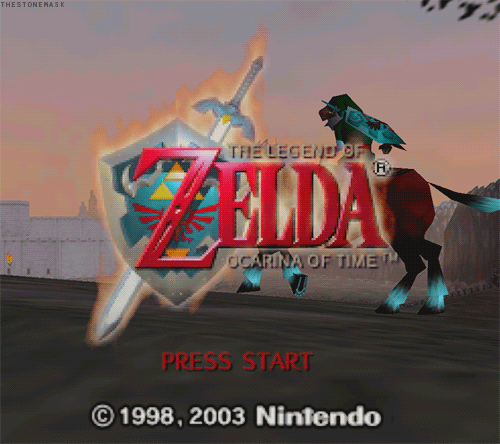 Grimmie performed in the UNICEF charity concert, and also performed backup vocals for Selena Gomez & the Scene, she appeared on the first DigiTour in 2011, which was created specifically for YouTube artists. Gomez became her mentor. Grimmie appeared on the Billboard Social 50, she also opened for Selena Gomez & the Scene, Allstar Weekend and the Jonas Brothers during the Concert of Hope, She toured for six weeks with Selena Gomez & the Scene opening for them in the We Own the Night Tour. Christina released an EP entitled Find Me, on June 14th, 2011, The album was released independently and debuted at number 35 on the Billboard 200 chart in the U.S. Her debut single "Advice" was released to Radio Disney on June 11th with the music video, directed by Sean Babas, being released on July 19th on her Youtube channel. She appeared on The Ellen DeGeneres Show with fellow YouTuber Tyler Ward, performing a cover to Lil Waynes's "How to Love" the episode aired on October 10th 20111. On November 20th 2011, Christina performed at the 39th American Music Awards of 2011 pre show alongside Taio Cruz to a special rendition of Higher and also won her first award. She also performed her song "Not Fragile" at the Coca-Cola Red Carpet Show along with Selena Gomez & the Scene. She and the band then appeared together in a commercial for Xbox's Kinect. Grimmie also appeared in a commercial for Doritos that same month. Grimmie was the special musical guest performing her hit song "Advice" on Disney Channel's So Random!, which premiered on December 11th, 2011.
Image Above - Selena Gomez and the Scene - At The People Choice Awards
In January 2012, Grimmie moved to Los Angeles to pursue her singing career, she was signed in April to Creative Artists Agency. On Disney.com she starred in the web show Power Up: with Christina Grimmie, which ran from March 29, 2012, until June 5, 2012. She also revealed that she would be working with a new band, Rising Tide, a teen group originally from her hometown area in New Jersey. A stripped version of Grimmie's original song "Find Me" was released on ITunes in June 2012, and reached the front page later in July. Though Grimmie's channel mostly focused on covers and original music, she also started pursuing other interests. By April 2013, Grimmie's channel had more than 375 million views and two million subscribers. She then opened for Gomez during the North American leg of her Stars Dance Tour, performing songs from her debut album "With Love", which was released on August 6, 2013. On October 3, her music video for "Tell My Mama" was given its exclusive premiere on Billboard.com. Grimmie said the video is "about a guy that I start liking in school, and he's sort of a dangerous kid, and I am the type of girl that tells my mom about everything." In January 2014, Grimmie appeared on an episode of the podcast Shane and Friends: Dawson was a friend of Christina's.


Christina auditioned for Season 6 of NBC's singing competition, The Voice, as revealed on her Facebook page, During the Blind Auditions, she performed Miley Cyrus's hit song "Wrecking Ball". All four coaches, Adam Levine, Usher, Shakira, and Blake Shelton, "Turned their chairs for her" she opted for Adam Levine, after he told her she had the potential to be a "huge star" due to her voice and stage presence. Selena Gomez supported Grimmie during her audition, and Justin Bieber, an artist Christina had frequently covered on YouTube, supported her during the finale, She finished in 3rd place, behind winner Josh Kaufman and runner-up Jake Worthington, Host Carson Daly later said he was "shocked" Christina did not win. All of Christina's performances were released on ITunes and Spotify as studio versions.
Image Above - Adam Levine from The Voice.
Blake Shelton from The Voice
Shakira from The Voice - During the competition, Christina's coach Adam expressed his desire to sign her to his record label, 222 Records, Lil Wayne also showed interest in signing her to Young Money Entertainment. She ultimately chose to sign with Island Records. She toured with previous contestants of The Voice including season 5 winner Tessanne Chin, runner up Jacquie Lee, Will Champlain, season 1 runner up Dia Frampton, season 6 winner Josh Kaufman, runner-up Jake Worthington, and fellow season 6 contestants Kristen Merlin and Jake Barker. The Voice Summer tour started on June 21st, 2014, in San Antonio, Texas. She was writing and recording music for her sophomore album, her third major release, and first release since being signed to a label. The lead single was expected to be released in July 2014, with the album following later in the year. Grimmie announced via Facebook that filming for the lyric video for the single started on July 6th, 2014. On July 11th, she announced that her new single would be called "Must Be Love". On July 15th 2014, she announced via a live stream that the song would be released on July 31st. "Must Be Love" was produced by Elof Loelv and recorded at ZAC Recording in Atlanta Georgia.
Image Above - The Voice season 6 - Josh Kaufman - Christina Grimmie and Jake Worthington
In February 2015, Grimmie collaborated with Dove Cameron and made a music video for "What A Girl Is", an original song from Cameron's show Liv and Maddie. The music video was released on Christina's channel, and Disney's YouTube channel. It was also promoted on the official channel. On March 4, 2015, Grimmie announced that she had been dropped from Island Records and that she was working on a new album set to be released in late 2015. The new single from the album, "Cliché", was released on March 16, 2015. On April 27, Grimmie released her second single, "Stay with Me", a collaboration with Diamond Eyes, which climbed to No. 5 on the iTunes Electronic Charts. The song also was included on 2015 UKF Dubstep, an album showcasing the top dubstep songs of the year. She was also a contestant in the iHeartRadio/Macy's Rising Star Contest. On May 27, 2015, Grimmie was revealed as the winner of the contest, securing her spot to open the 2015 iHeartRadio Music Festival in September. On July 2, 2015, she released her third single, "Shrug". In September 2015, she was one of 16 international artists including Paul McCartney to record the charity single "Love Song to the Earth", which raises climate change awareness. Grimmie returned to The Voice for season 9, to promote Kohl's fashion. On February 21, 2016, Grimmie released her second EP, titled Side A, which consisted of four songs. Grimmie said Side B was likely to follow. She had hoped to release a second full-length album by the end of the year.


Grimmie had made a four-part video series for Side A comprising "The Ballad of Jessica Blue"; in July 2016, Brian Teefey announced that the videos would debut via Billboard then be featured on her YouTube channel. The first video, for the song "Snow White", debuted on August 11. The second video, for "Anybody's You", debuted on August 18. "Deception" debuted on August 25; "Without Him" on September 1. Grimmie made her motion picture acting debut in The Matchbreaker, directed by Caleb Vetter. The film was released in selected theaters in October 2016 and released digitally in December. Grimmie received her only Teen Choice Award in 2016, winning posthumously for Choice Web Star: Music. It was her third such nomination. The televised ceremony caused backlash among her fans, who said her name was used to promote the show, but never mentioned during the broadcast despite the inclusion of a tribute to victims of gun violence. Her fans also called out the Emmys for excluding Christina from their memoriam. On February 17, 2017, Grimmie's family released the posthumous single "Invisible" "Invisible" is part of Christina's EP Side B, which was released on April 21, 2017. Following the release of Side B, Grimmie's first posthumous album, All Is Vanity, was released on June 9, 2017. On May 11, 2018, Grimmie's family released another single, "Little Girl," which Grimmie wrote and recorded to support her mother as she battled breast cancer.
Christina possessed a light-lyric soprano vocal range of three octaves and three notes. In 2014, while on The Voice, Usher called her a "baby" Celine Dion". Graham Nash said, "I'm amazed at the range and the control and the depth of her voice. At 20 years old? That's insane." Shakira deemed her high register "out of this world" Grimmie grew up listening to contemporary Christian artist Stacie Orrico: "She has a really awesome voice and I was so drawn to it. I think the reason I do have a soul voice is because I grew up listening to her and she was my huge, huge influence. I wanted to sound just like her, I wrote songs that kinda sounded like something she would do." Grimmie cited Christina Aguilera as her main influence vocally, and listed her favourite singers as Celine Dion, Whitney Houston, and Lady Gaga. She also said she admired Beyonce for her vocals, She liked dubstep and DJ music, as well as rock 'n roll and heavy metal artists, Metallica, Pantera, Iron Maiden, and Tool.