The Tragic Fate of the Donner Party, 1847

In mid April 1846, eight families gathered at Springfield, Il with a common goal – to find a better life beyond the Rockies. Numbering about thirty-two members that ranged in age from infants to the elderly, the expedition pointed their nine brand-new wagons west on a journey that would lead them into history.
The trek had been organized by James Reed, a businessman who hoped to prosper in California. He also sought to find a temperate climate that would alleviate his wife's physical maladies. George Donner, a sixty-year-old farmer was chosen as the wagon train's captain and the expedition took his name. They estimated it would take four months to accomplish their objective. As they traveled to the Mississippi River they joined other adventurers with the same goal until their caravan stretched for two miles while under way. Although tedious, their journey was uneventful until reaching the small trading post at Fort Bridger in modern-day Wyoming in mid-July. Here a fateful decision was made.


Image Above - James F. and Margaret (Keyes) Reed, who were members of the Donner Party.
(Credit: Public Domain)
Before leaving Illinois, James Reed had heard of a newly discovered route through the Sierra Nevada Mountains that promised to cut as many as 300 miles off their journey. It was at Fort Bridger that some eighty-seven members of the wagon train, including the Donner bothers and their families, decided to separate from the main body and travel this new route west. All of those who traveled the old route ended their journey safely. This was not the case with those who took the alternative path.
Fort Bridger in its early days. Wyoming State Museum.
The culprit was snow. As the Donner Party approached the summit of the Sierra Mountains near what is now Donner Lake (known as Truckee Lake at the time) they found the pass clogged with new-fallen snow up to six feet deep. It was October 28, 1846 and the Sierra snows had started a month earlier than usual. They retreated to the lake twelve miles below where the hapless pioneers were trapped, unable to move forward or back. Shortly before, the Donner family had suffered a broken axle on one of their wagons and fallen behind. Also trapped by the snow, they set up camp at Alder Creek six miles from the main group.
California's Donner Lake got its name from the Donner Party, whose members endured a terrible winter nearby in 1846.
PHOTOGRAPH BY JASON O. WATSON, ALAMY
All the Mistakes That Doomed the Donner Party
Map showing the locations of the winter encampment at Truckee Lake where most of the Donner Party were trapped during the winter of 1846-1847, and its proximity to Alder Creek, where the Donner families stayed
Each camp erected make-shift cabins and horded their limited supply of food. The snow continued to fall, reaching a depth of as much as twenty feet. Hunting and foraging were impossible and soon they slaughtered the oxen thay had brought with them from the East. When this meat was consumed, they relied on the animals' tough hides. But it was not enough. Starvation began to take its toll. With no other remedy at hand, the survivors resorted to cannibalism.
The Pioneer Memorial, dedicated to the Donner party, at the Donner Memorial State Park in Truckee. (Rich Pedroncelli/A.P.)
T-571, the accident aircraft involved.
Uruguayan Air Force flight 571
AVIATION AND SURVIVAL INCIDENT, ARGENTINA [1972]


Uruguayan Air Force flight 571, also called Miracle of the Andes or Spanish El Milagro de los Andes, flight of an airplane charted by a Uruguayan amateur rugby team that crashed in the Andes Mountains in Argentina on October 13, 1972, the wreckage of which was not located for more than two months. Of the 45 people aboard the plane, only 16 survived the ordeal. The incident garnered international attention, especially after it was revealed that the survivors had resorted to cannibalism.
Last photo of Uruguayan flight 571 before it crashed in the Andes. Picture: Channel 4
In 1972 the Old Christians Club charted a Uruguayan Air Force plane to transport the team from Montevideo, Uruguay, to Santiago, Chile. On October 12 the twin-engined Fairchild turboprop left Carrasco International Airport, carrying 5 crew members and 40 passengers. In addition to club members, friends, family, and others were also on board, having been recruited to help pay the cost of the plane. Because of poor weather in the mountains, they were forced to stay overnight in Mendoza, Argentina, before departing at about 2:18 PM the following day. Although Santiago lay to the west of Mendoza, the Fairchild was not built to fly higher than approximately 22,500 feet (6,900 metres), so the pilots plotted a course south to the Pass of Planchón, where the aircraft could safely clear the Andes. Approximately an hour after takeoff, the pilot notified air controllers that he was flying over the pass, and shortly thereafter he radioed that he had reached Curico, Chile, some 110 miles (178 km) south of Santiago, and had turned north. The pilot, however, had misjudged the location of the aircraft, which was still in the Andes. Unaware of the mistake, controllers cleared him to begin descending in preparation for landing. Shortly thereafter, the Chilean control tower was unable to contact the plane.
Once the flight deck realised there was a ridge directly ahead, it was too late. Pieces of the plane fell away as it hit the mountain several times on its way down. At one point, the tail cone of the plane came off, along with the back of the fuselage, which left a gaping hole five passengers and two crew got sucked out of. The plane eventually struck the top of a slope and slid, nose-down, at breakneck speed — about 350km/h — before crashing into a large snow bank, killing the pilots. Amid the wreckage of the mangled plane, on a mountain glacier about 80km east of the planned flight route, 33 passengers were still somehow alive.
Map of the plane's travel in South America
Andes Mountain Range - Snow covered mountain under blue sky during daytime.
CALLING OFF THE SEARCH

Five people didn't survive the first night of below-freezing conditions on the mountain in the remote Andes. A sixth person died within days. Those who were still alive, and not critically injured or in a coma, used parts from the plane — seats, luggage, and other debris — to create shelter. Seat cushions were used as snow shoes. One passenger used a sun visor from the pilot's cabin, wire and a bra to make goggles to prevent snow blindness. He also figured out a way to melt snow for drinking water.


They tried to write the letters "SOS" in lipstick on the roof of the crashed fuselage but didn't have enough lipstick to make the letters large enough. The survivors had no medical supplies or appropriate clothing and were stranded on the mountain as temperatures plunged to -30C. The little food they had was fast running out. Rescue crews from Chile, Argentina and Uruguay struggled to find the wreckage in the vast mountain range. In a cruel twist, the survivors had found a transistor radio in the wreckage and were using it to listen to updates on the search effort. On day 11, they heard the announcement on the radio the search for them had been called off.
"There Fate Was In God's Hands and to Incomprehensible"

Starvation soon set in. Eight bars of chocolate, a tin of mussels, three jars of jam, some nuts and dried fruit, some lollies and a bottle of wine was all the survivors had to eat. They tried to make it last as long as possible — one man ate a single peanut over three days — but it was gone in a week. Desperate, the survivors ate cotton and leather from the plane seats.
Survivor Nando Parrado was 22 at the time of the crash. "At high altitude, the body's caloric needs are astronomical," he wrote in his 2006 memoir Miracle in the Andes.
"We were starving in earnest, with no hope of finding food." Eventually, as the bodies of the dead frozen lay around them, they were forced to consider their only chance for survival.
"Our common goal was to survive — but what we lacked was food," survivor Roberto Canessa, who was 19 at the time of the crash, said in his 2016 memoir, I Had To Survive. "We had long since run out of the meager pickings we'd found on the plane, and there was no vegetation or animal life to be found. "We knew the answer, but it was too terrible to contemplate. The bodies of our friends and teammates, preserved outside in the snow and ice, contained vital, life-giving protein that could help us survive. But could we do it?" All the passengers were Catholic and held deep moral concerns about eating the dead. And the dead weren't strangers — they were relatives and teammates and friends from school. Mr Canessa said he prayed for guidance, worried he'd be "stealing (the) souls" of those he ate. "We wondered whether we were going mad even to contemplate such a thing. Had we turned into brute savages? Or was this the only sane thing to do?" he said. "Truly, we were pushing the limits of our fear."
The last eight survivors of the Uruguayan Air Force plane crash in the Andes in South America, huddle together in the craft's fuselage on their final night before rescue on Dec. 22, 1972. (AP Photo)
THE END OF INNOCENCE

On day nine, the survivors reluctantly decided eating the bodies of the already dead was their only chance of making it off the mountain alive. They also mutually agreed if any of them died, the others could eat them for sustenance. Mr Canessa, a medical student, led the way. He used broken glass from the windshield to cut off a tiny piece off one of the frozen bodies. "I will never forget that first incision nine days after the crash," Mr Canessa said in his memoir. "We laid the thin strips of frozen flesh aside on a piece of sheet metal. Each of us finally consumed our piece when we could bear to.
The camera from the wreckage was found in mid-November. Alfredo 'Pancho' Delgado is pictured far right sitting on the wrecked fuselage, with Roberto Canessa leaning against the plane beside him. In the back row, from left to right are: Gustavo Zerbino, Eduardo Strauch, Mr Parrado (circled) and Javier Methol. The two boys lounging in the front row are Adolfo 'Fito' Strauch and Carlos Paez. All the boys pictured survived the crash and only Javier Methol has passed away. He died from cancer in 2015 at the age of 79
"Each of us came to our own decision in our own time. And once we had done so, it was irreversible. It was our final goodbye to innocence." The bodies of the pilot and co-pilot were first because the survivors didn't personally know them. It took some survivors a while to come to grips with the new source of food, and many struggled to keep it down. One woman who refused to eat eventually died on day 60 weighing just 25kg. One night, an avalanche struck the fuselage as the survivors slept inside, killing eight. The 16 survivors were trapped in the snow-filled fuselage, buried in snow below their necks, until they got free after three days. As the pact went, those killed in the avalanche became new sources of food.
A frozen corpse lays next to the plane wreckage.
THE MIRACLE OF THE ANDES

The survivors had discussed climbing over the mountains and searching for help but their attempts failed due to the extreme cold, malnutrition and altitude sickness. They also didn't know where exactly they were, and because the pilot had been wrong about the plane's proximity to Curicó, they thought they were closer to Chile than they were. Two months after the crash, on December 12, Mr Parrado and Mr Canessa decided to climb west towards Chile. They had no map, supplies or climbing experience as they ventured up the mountain in difficult terrain. On the ninth day, after they changed course and hiked down into a valley, the exhausted pair got the attention of some men on horses across a river. The men couldn't hear the survivors and tossed a pencil and paper across the river. In a note, Mr Canessa explained they'd been in a crash and 14 injured survivors were still at the wreckage, and tossed the paper back.
Mr Parrado and Mr Canessa are rescued by valley men after an arduous trek over the Chilean mountain ranges with temperatures of at least -30C. Sergio Catalán, a Chilean (muleteer), First, the survivors were able to reach the narrow valley that Parrado had seen on the top of the mountain, where they found the source of Río San José, leading to Río Portillo which meets Río Azufre at Maitenes. They followed the river and reached the snowline.
Three Chilean military helicopters were dispatched and on December 22 — 72 days after the plane crash — search crews finally reached the 16 remaining survivors. They were taken off the mountain and treated for broken bones, frostbite, altitude sickness, dehydration, malnutrition and scurvy. A Catholic priest told the survivors they were not going to hell for eating the dead, as they had no choice, but Mr Canessa recalled agonizing over what people would think of their reluctant cannibalism. He told People magazine about the moment he revealed the truth to his mum. "I told her, 'Mother, we had to eat our dead friends'," he said, "and she said, 'That's okay, that's okay, sweetie'." He was also concerned about how the victims' families would react. "But thank God, people were very receptive and very supportive and they consider what we did something we had to do," he said. The survival of 16 through a plane crash and 72 days stranded on a mountain has since been called the Miracle of the Andes. Mr Parrado is now a motivational speaker and works with people suffering psychological trauma and Mr Canessa is a pediatric cardiologist. Mr Canessa gave an interview to Sputnik News in 2016, at the time Brazil was mourning the deaths of 71 members of a football team and journalists killed in a plane crash in Colombia. "Life is a lot more fragile than is usually thought," he reflected.
"Unfortunately, such tragedies do take place. One should understand that any day might become the last one in our life. And thus hold dear every second."
Nando Parrado Interviewed by Geoff Powter
A photograph of Roberto Canessa at 19 years of age, Shot taken just before the plane crash (Editorial Alreves)
Nando Parrado, who lives in Montevideo, Uruguay, has won numerous awards for his sporting achievements, and has crossed the Sahara, a journey of more than 8,500 km. in 28 days. He has founded two television production companies, built a tennis club and joined the board of directors for two other businesses.
A Chilean Air Force (FaCh) Bell UH-1H helicopter, during the rescue missions in December 1972. (image courtesy of Pilotoviejo)
The survivors of FAU-571 as survivors are seen by their rescuers, December 22nd, 1972. (Antonio Caruso)
Two survivors miraculously emerged from the Andes Mountains Dec. 22, 1972, and attracted help by managing to attach a note to a stone and hurling it to a farmer across a stream. The note reads: "I come from an airplane that crashed in the mountains. I am Uruguayan. We have been walking for about ten days. Fourteen others remain in the airplane. They are also injured. They don't have anything to eat and cannot leave. We cannot walk any further. Please come and get us."
These are the faces of six survivors of the Uraguayan plane that crashed in the Andes Mountains in October of 1972 where they managed to live in snow and cold. Left to right top are: Fernando Parrado, Daniel Fernandez and Carlos Paez, bottom, Roberto Canessa, Adolfo "Fito" Strauch and Pedro Algorta. AP Photo
A Memorial On The Mountain
Nando Parrado, wearing sunglasses, after the rescue.Source:News Limited
IUnusual colour picture of FAU 571 on happier days. Image courtesy of Pilotoviejo.
Nando Parrado (left) with Roberto Canessa (right), pictured here with teammate Eduardo Deal, were instrumental in getting survivors rescued.Source:News Limited
Members of a Chilean police rescue patrol help Fernando Parrada after his ten day trek to civilization Friday, December 22, 1972
Cannibalism in the Andes | 1972 Plane Disaster Documentary | Trans World Sport
Roberto Canessa relives a plane crash in the Andes 45 years ago
Alive in the Andes | Trapped
Colonel Julio César Ferradas was an experienced Air Force pilot who had a total of 5,117 flying hours. He was accompanied by co-pilot Lieutenant-Colonel Dante Héctor Lagurara. There were 10 extra seats and the team members invited a few friends and family members to accompany them. When someone cancelled at the last minute, Graziela Mariani bought the seat so she could attend her oldest daughter's wedding.
Colonel Julio César Ferradas
Lieutenant-Colonel Dante Héctor Lagurara
Pilot Ferradas had flown across the Andes 29 times previously. On this flight he was training co-pilot Lagurara, who was the pilot in command. As they flew through the Andes, clouds obscured the mountains. The aircraft, FAU 571, was four years old and had 792 airframe hours. The aircraft was regarded by some pilots as underpowered, and had been nicknamed by them as the "lead-sled.
When the tail cone was detached from the impact it took with it the rear portion of the fuselage, including two rows of seats in the rear section of the passenger cabin, the galley, baggage hold, vertical stabilizer, and horizontal stabilizers, leaving a gaping hole in the rear of the fuselage. Three passengers, the navigator, and the steward were lost with the tail section. Two more passengers fell out of the open rear of the fuselage. The front portion of the fuselage flew straight through the air before sliding down the steep slope at 350 km/h (220 mph) like a high-speed toboggan for about 725 metres (2,379 ft) before colliding with a snow bank. The impact against the snow bank crushed the cockpit and the two pilots inside, killing Ferradas.
Graziela Augusto Gumila de Mariani (wedding guest) Died during first night - Day 2 - 14th October (Sat)
WorldWar Z-Plane Scene(HD)
The plane fuselage came to rest on a glacier at 34°45'54"S 70°17'11"W at an elevation of 3,570 metres (11,710 ft) in the Malargue Department, Mendoza Province. The unnamed glacier (later named Glaciar de las Lágrimas or Glacier of Tears) is between Cerro Sosneado and 4,280 metres (14,040 ft) high at Volcan Tinguiririca, straddling the remote mountainous border between Chile and Argentina. It is south of 4,650 metres (15,260 ft) high Cerro Seler, the mountain they later climbed and which Nando Parrado named after his father. The aircraft was 80 km (50 mi) east of its planned route.
Tinguiririca Volcano is a massive and active stratovolcano located in Chile's VI region (O'Higgins) and near the Argentinian border. Constant fumarolic activity occurs within and on the NW wall of its summit crater and hot springs and fumaroles can also be seen on the western flanks.
VOLCÁN PALOMO + CERRO SOSNEADO
Palomo ("dove"; after the shape of its glaciers is a 4,860 metres (15,940 ft) high Chilean stratovolcano located in the commune of Machali, Cacgapoal province, Libertador General Bernardo O'Higgins Region, west of Caldera del Atuel. Together with Tinguiririca it is one of two volcanoes in the region with evidence of Holocene volcanism. The volcano is remote and knowledge on its geology and potential volcanic hazards is limited. The edifice of the volcano is irregular and various estimates of its volume exist, ranging 16.6–35.5 cubic kilometres (4.0–8.5 cu mi). The best estimate is considered to be 9.2 cubic kilometres (2.2 cu mi). Palomo rises from an elevation of about 3,215 metres (10,548 ft), and it covers a surface area of 22.4 square kilometres (8.6 sq mi). Beneath the volcano lie two calderas with diameters of 3 kilometres (1.9 mi) and 5 kilometres (3.1 mi); the summit has a double crater as well, which may reflect a northeastward migration of volcanic activity. 4.5 kilometres (2.8 mi) northeast of Palomo lies the 3,300 metres (10,800 ft) high Andrès subsidiary vent. This vent features a 500 metres (1,600 ft) wide crater that opens to the south. Andrés is constructed on a granitoid basement that slopes into the valley of Rio Cortaderal,:84 and its name relates to the son of Reynaldo Charrier, a geologist who described the subsidiary centre in 2010 and who hoped that his son would one day also know the mountain range. The volcano is flanked by glaciers. Several of these sizeable glaciers form the Rio Blanco, Rio Cortaderal and Rio de los Cipreses on the northern flank, which drain into the Cachapoal River. A thermal event in the volcano in 1847 caused a meltwater flood on the Cachapoal River. The southern slope features the 10 kilometres (6.2 mi) Universidad Glacier, which forms the Rio San Andrés which drains into the Tinguiririrca River. With a snowline altitude of 3,100–3,300 metres (10,200–10,800 ft), it was the second longest glacier in Central Chile in 1958, but since then glaciers in the region have shrunk. The edifice is mainly constructed by lava flows that bury parts of the calderas in the foot of the volcano. Palomo has erupted andesite and dacite, as well as basaltic andesite. All rocks are calc-alkaline rocks of medium potassium content. The main edifice rocks contain abundant phenocrysts dominated by plagioclase, clinopyroxene and other minerals are less prevalent. The Andrés edifice has a distinct composition, with more amphibole and olivine and less plagioclase than the main edifice. Argon-argon dating has been used to date the rocks erupted by Palomo. The main summit yielded dates of 100,000 ± 40,000 years ago, while postglacial lavas of Andrés are dated at 40,000 ± 30,000 years ago, but volcanic activity at Palomo may have continued into pre-Hispanic times. Future activity at Palomo might generate lahars through the melting of ice, which could affect the valleys of the rivers draining the volcano. (A lahar is a violent type of mudflow or debris flow composed of a slurry of pyroclastic material, rocky debris and water. The material flows down from a volcano, typically along a river valley. Lahars are extremely destructive: they can flow tens of metres per second (22 mph or more), they have been known to be up to 140 metres (460 ft) deep, and large flows tend to destroy any structures in their path. Notable lahars include those at Mount Pinatubo and Nevado del Ruiz, the latter of which covered entire towns and killed thousands of people. Lahars from the 1985 Nevado del Ruiz eruption in Colombia caused the Armero tragedy, which killed an estimated 23,000 people, when the city of Armero was buried under 5 metres (16 ft) of mud and debris.)
1985 Nevado del Ruiz eruption in Colombia
Of the 45 people on the aircraft, three passengers and two crew members in the tail section were killed when it broke apart: Lt. Ramón Saúl Martínez, Orvido Ramírez (plane steward), Gaston Costemalle, Alejo Hounié, and Guido Magri. A few seconds later, Daniel Shaw and Carlos Valeta fell out of the rear fuselage. Valeta survived his fall, but stumbled down the snow-covered glacier, fell into deep snow, and was asphyxiated. His body was found by fellow passengers on 14 December.
Gaston Costemalle - Fell from plane - Perished
Guido Magri (agronomy student) Fell from aircraft missing presumed deceased.
Alejo Hounié -Pointing Arrow - (veterinary student) Missing fell from plane
Carlos Valeta Carlos Valeta (prep student) Day 1 - 13th October (Fri) Fell from Aeroplane missing.
At least four died from the impact of the fuselage hitting the snow bank, which ripped the remaining seats from their anchors and hurled them to the front of the plane: team physician Dr. Francisco Nicola and his wife Esther Nicola; Eugenia Parrado and Fernando Vazquez (medical student). Pilot Ferradas died instantly when the nose gear compressed the instrument panel against his chest, forcing his head out the window; co-pilot Lagurara was critically injured and trapped in the crushed cockpit. He asked one of the passengers to find his pistol and shoot him, but the passenger declined.
Dr. Francisco Nicola (team physician) Died in crash or soon after.
Esther Horta Pérez de Nicola(wife of team physician) Died in crash or soon after.
Eugenia Dolgay Diedug de Parrado (Fernando Parrado's mother) Died in crash or soon after.
Fernando Vazquez (medical student) Died in crash or soon after.
Gustavo Zerbino and Roberto Canessa, both second-year medical students, acted quickly to assess the severity of people's wounds and treat those they could help most. Nando Parrado had a skull fracture and remained in a coma for three days. Enrique Platero had a piece of metal stuck in his abdomen that when removed brought a few inches of intestine with it, but he immediately began helping others. Both of Arturo Nogueira's legs were broken in several places. None of the passengers with compound fractures survived.
Gustavo Zerbino, who, after the accident, went on to study medicine and currently works for a pharmaceutical laboratory, concluded that the experience he endured in 1972 is proof that life can withstand more and declared, in a lesson he transmitted to a moved audience, that in order to solve problems, one has to accept them and get through them, taking 100% responsibility for them and staying 100% committed, and never, ever, giving up on enjoying life.
Zerbino went on to say that the way forward is not to complain, because things are never exactly to your liking, and that only leads to negativity and failure; instead, you have to face up to problems by doing something.
The things that happen to me depend on me, and we have to choose if we want to be spectators or fight to become the main characters in our own lives. Being free means making decisions but, to do so, you must be brave, proclaimed Zerbino to an audience who hung on his every word.
The mind is an instrument and you must use it positively, because when the mind says you can do no more, you can still walk 10,000 steps further, said Zerbino, for whom the key to his experience is living life with love, solidarity and gratitude.
He was 22 years old, a Stella Maris graduate and a member of the Old Christians rugby team. He was studying agriculture and was particularly interested in dairy farming. He survived the plane crash with what appeared to be quite serious injuries but was recovering well when he was killed in an avalanche on the mountain two weeks after the crash.
Arturo Eduardo Nogueira Paullier - Day 34 - 15th November (Wed)
He was 21 years old, a Stella Maris graduate and member of the Old Christians rugby team. He was an economics student. He survived the plane crash but was badly hurt, and succumbed to his injuries just over a month later.
The Chilean Air Search and Rescue Service (SARS) was notified within the hour that the flight was missing. Four planes searched that afternoon until dark. The news of the missing flight reached Uruguayan media about 6:00 PM that evening. Officers of the Chilean SARS listened to the radio transmissions and concluded the aircraft had come down in one of the most remote and inaccessible areas of the Andes. They called on the Andes Rescue Group of Chile (CSA). Unknown to the people on board or the rescuers, the flight had crashed about 21 km (13 mi) from Hotel Termas, an abandoned resort and hot springs that might have provided limited shelter.
Saturday 18 May 2019 is a date that Verónica Blanco will never forget. The 29-year-old was windsurfing in Pichidangui Bay, off the Chilean coast, when her equipment malfunctioned, leaving her marooned in the water without any hope of getting back to dry land and at the mercy of strong winds and the currents and chilly waters of the South Pacific. Nor will she ever forget the sound of the AS332 F1 piloted by Lieutenant Commander Carlos Schaidt, or the rescue swimmer, Staff Sergeant Manuel Pizarro, who freed her from her equipment and took her safely aboard, by which time her body temperature had dropped to below 35⁰C.


A HIGHLY COMPLEX MISSION

Verónica's family had reported her missing at around 5pm, at which point the Coquimbo Maritime Authority deployed search and rescue teams on land and sea. Unfortunately, due to the heavy swell, current, strong winds and poor visibility, these resources were insufficient, with the decision then being made to activate the air response. Two helicopters were assigned to the mission: a Dauphin from the Naval Helicopter Squadron, and a Super Puma usually operated by the Attack Squadron. "Given the complexity of the mission, we tried to get the helicopters in the air as soon as possible," Schaidt explains. The Dauphin was deployed in advance and was the first to reach the last known coordinates, conducting an initial search in the form of an expanding square (see sidebar). In the meantime, preparations were made for the AS332 and its crew to replace the Dauphin when it came in to refuel. "The Cougar Super Puma carried out a search with a more comprehensive range of equipment, which made things easier for us, thanks to the infrared night-vision camera and the optronic sensor," Schaidt says.
SIGHTED AT LAST

The Super Puma traced a creeping line search pattern and, after flying over the area for a little more than an hour, the infrared camera operator spotted a shape floating in the sea.

Taking up the story, Schaidt says: "When we spotted the person, the pressure on the team was huge because we knew that there was someone in danger and that every second counted. We then marked a point close to the position with a lighted distress signal and began the approach maneuver. We used the 4-axis autopilot to keep the aircraft stable so that we could lower the rescue swimmer and recover the victim.
"In addition to the training and experience of the crew, we wouldn't have been able to complete the rescue if the helicopter hadn't had the equipment we needed to maintain a secure and stable position while hovering, with no points of reference, at night and out at sea. Nor would we have been able to spot her without the help of the optronic sensor."
The lieutenant commander and the rest of the crew received recognition for their efforts a few days later, at a ceremony held on Chile's Navy Day, where they met with Verónica's family.
Hotel Termas Sosneado - Former location of the Sosneado Hot Springs Hotel. Destroyed by an avalanche and abandoned. Apparently, the swimming pool can still be used. Although I'm not sure how exactly how you'd ever have occasion to use such a thing in the middle of the Andes...

I believe this is the infamous hotel that lay only a 1-2 day walk to the East from the site of the Uruguayan Air Force Flight 571 plane crash in 1972. Even though it was closed for the season and unstaffed in October 1972, the hotel still provided solid shelter against the cold and held stocks of canned food and supplies, and relocating to the hotel might well have saved many of the survivors and allowed the whole group to avoid being forced to resort to cannibalism to survive until a grueling 12-day expedition could return with help.

Unfortunately, the pilot's lousy direction-finding before the crash and the featureless valleys of the Andes meant that they mistakenly thought they were fairly deep into the Chilean side of the Andes and had thus needed to walk WEST to find civilization.

I nominate this hotel for the world record in the category of "Things I wish I knew then that I know now..."
Sosneado Hot Springs Hotel
The Hotel Termas Sosneado was closed in 1953, almost 20 years before the Andes crash, and was allowed to fall into ruin quite soon afterward. The furniture and accoutrements were all stripped away by vandals over the years) so it is a bit of a mystery what supplies might have been there, if any. After the improvement of the road in the 1960's, cars could drive up to the site of the ruins, and campers, hikers and trekkers did stop there and enjoy the hot springs. When the team gained some altitude above the crash site they could clearly see a road bed down below, there was a photo of the road that they took from that point. After the trip was over they asked one of the original survivors why they didn't just go down west to the road. The answer was that the self appointed "leader" declared that "It could not be a road because he knew where they were," and so they continued their hellish ascent and 38 mile descent. I think that there is a good lesson there to be learned about leaders and followers.
robbie r wrote a review Apr 2017

This place is a bit of a mystery. I have visited at least three times. Its origins are not clear, but I guess you could dig up some info if you google it! The road there is rocky and you need a high vehicle to get there. It is a hotel that closed in the 50s when Peron allegedly said the workers should get full pay over the year even though they only had it open for three months of the year. This is unconfirmed though. Some says the elites from Europe traveled all the way to enjoy its still existing hot water pools (which you can still enjoy!!). Some say it belonged to the British Royalty! Whichever the case, the scenery is breath-taking and it is more than worth a visit. Please note that there are no shops of any kind from the entrance on route 144 in El Sosneado town and so you should take a picnic or the like. A good spare tire or two may be handy too! Also be aware that it is a place to go in summer and no way in winter!

spottymare wrote a review Jan 2020

This is the most gorgeous valley. could probably do it in a 2wd but it would be a long trip. 2 1/2 hours in in a 4 x 4. The lagoon is lovely and a great wild camping spot, then further in is the ruined hotel which is sadly trashed and filthy (great views from derelict windows!) however pools still intact and being used though you would probably only want to use the top circular one which is luke warm at best - feel for the depression in the mud towards the back to find the hot spot. superb views all around though, and great wild camping in the area something very different. would be a long day trip from Malargue if you did a tour.
Andes Mountains Lake Reflection landscape in Argentina
On the second day, eleven aircraft from Argentina, Chile and Uruguay searched for the downed flight. The search area included their location and a few aircraft flew near the crash site.
Survivors saw three aircraft fly overhead, but were unable to attract their attention, and none of the aircraft spotted the white fuselage against the snow. The harsh conditions gave searchers little hope they would find anyone alive. Search efforts were cancelled after eight days. On 21 October, after searching a total of 142 hours and 30 minutes, the searchers concluded there was no hope and terminated the search. They hoped to find the bodies in the summer (December in Southern Hemisphere) when the snow melted.
The Fidelity radio and it's internal components were hand made in those days in a so called solid state production. The IF transformers internal wiring was taught like a washing line, so if the radio was dropped the copper wire would snap. Other weaknesses was the germanium transistors (AF115) had been hand made and some would end up with stray wire off-cuts inside the screening can that in later years would short out the internal wiring.
The latest version of the H145 has set its skids down on the Aconcagua, the highest mountain in the Southern Hemisphere, culminating at 6,962 metres (22,840 feet). This is the first time a twin engine helicopter has landed at this altitude, confirming the performance and the extensive flight envelope of the new H145.


The Fidelity Floret (1962)
During the first night, five more people died: co-pilot Lagurara, Francisco Abal, Graziela Mariani, Felipe Maquirriain, and Julio Martinez-Lamas. Nando Parrado woke from his coma after three days to learn his 19-year-old sister Susana Parrado was severely injured. He attempted to keep her alive without success, and during the eighth day she succumbed to her injuries. On the tenth day after the crash, the survivors learned from a transistor radio that the search had been called off.
Felipe Horacio Maquirriain Ibarburu
Birthdate: July 31, 1950
Birthplace: Montevideo, Montevideo Department, Uruguay
Death: October 14, 1972 (22)
Cordillera de los Andes
Son of Felipe Andres Maquirriain Esponda and Selva Ibarburu Samacoitz
Francisco Panchito Abal in the center. Panchito switched seats with Nando and died on the first night of his injuries in the crash.
Susana Parrado as a child.
Julio Martinez Lamas died on the first night of his injuries in the crash.
Day 9 - 21st October (Sat)Died:
Susana Parrado (Fernando Parrado's sister)
An avalanche that filled the fuselage killed Enrique Platero, Liliana Methol, Gustavo Nicolich, Daniel Maspons, Juan Menendez, Diego Storm, Carlos Roque, and Marcelo Perez.
The avalanche completely buried the fuselage and filled the interior to within 1 metre (3 ft 3 in) of the roof. The survivors trapped inside soon realized they were running out of air. Nando Parrado found a metal pole from the luggage racks and was able to poke a hole in the fuselage roof, providing ventilation. With considerable difficulty, on the morning of 31 October they dug a tunnel from the cockpit to the surface, only to encounter a furious blizzard that left them no choice but to stay inside the fuselage. For three days the survivors were trapped in the extremely cramped space within the buried fuselage with about 1 metre (3 ft 3 in) headroom, together with the corpses of those who had died in the avalanche. With no other choice, on the third day they resorted to eating the flesh of their newly dead friends.
Liliana Navarro Petraglia de Methol - (wife of Javier Methol) Dies in Avalance - Day 17 - 29th October (Sun)
On October 13th, 1972, the Fairchild Hiller FH-227 of the Uruguayan Air Force collided with Seler Hill, located in the Andes of Mendoza. One of the survivors, Gustavo Zerbino a survivor, was in charge from the 11th day - a day after the search for the plane stopped - to collect items that had belonged to those who, unfortunately, were dying or who had already passed away. When rescuers eventually showed up 72 days later Zerbino stood firm before them, The Chilean rescuers were not happy taking extra weight but Zerbino told them that if he could not take the suitcase with the letters he would stay put in the freezing mountains. Eventually the rescuers allowed Zerbino on board. Among the rescued objects, there is a letter that Gustavo Nicolich -another of those killed in the mountain range, who was one of those killed in the tragic avalanche on the 16th night- wrote to his parents, brothers and girlfriend. It is written on October 21, that is, two days before the searches for survivors ended - which he learned by listening to the radio - which changed the survival paradigm of Uruguayans, since they stopped depending from rescue planes and began to depend on themselves to survive. In fact, it tells how they were sure they would be rescued.

The letter was provided to Montevideo Portal by Raquel Arocena de Nicolich, Gustavo's mother, who assures that with the letters she was able to better live the loss. "Thanks to those letters, I would tell you that both Gustavo and I have passed with a certain spirit," she said. For his part, Zerbino also explained that the letter is very representative of what they had to live through while taking refuge in the fuselage. "I found the legacy that Gustavo left us wonderful, because that letter was written by someone who died and the mental, physical and emotional struggle that we had to go through in our interior has a wealth of details," he stressed.

" October 21, 1972,

Dear old men, Rossina and boys,

I'm writing to you 8 days after the plane fell.
We are in a divine place, all closed by mountains and with a lake in the background that will melt as soon as the thaw begins.

We are all very well, we are at the moment 26 the living. Today Nando Parrado's sister died.

The existing morale is incredible and there is permanent collaboration between everyone. Roy [Harley], Diego [Storm], Roberto [Canessa], Carlitos [Páez], and I, we are perfectly fine, just a little thinner and bearded.

Last Sunday, our two planes passed by, twice each, so we are very calm and what is more, convinced that they are going to come looking for us. The only thing that makes us hesitate a bit is that since the plane deviated from the route, who knows if they saw us. Our faith in God is incredible (it could be said that it is common in certain cases like this), but I think it is far above it.

Wondering how we live? Well, the truth is that the plane is not yet perfectly conditioned and at the moment it is not a great hotel, but it will be quite good.

We have plenty of water, since we constantly do. Food, we were lucky that we had a can of Costamar, four of sweet, three cans of seafood, some chocolates and two bottles of small whiskey. Of course the food is not very abundant that we say, but it gives to live.

The days here, when they are beautiful, you can be outside until around six in the afternoon, now, if they are cloudy, we usually stay at the hotel (plane) and only a small crew comes out to look for snow.

The rooms are not very comfortable, since the rooms are for 26 people (we could not get for less), but something is something. The space is a little reduced, since what was left of the plane was from the cabin (which is undone) to the part of the wings, which were scattered far behind. In order for there to be space, we had to take all the armchairs out and "leather" them so there would be blankets for everyone. As you will see, little by little we are improving comfort.

I miss them very much and I constantly ask God that, at least, if he wants to take me to infinity, let me see them one more day.

I can't forget when I came every night from your house, Rossina, and I saw you mom weaving or fixing something, or you dad, when you took me to college or when we chatted on Saturdays (since the truth is, last days I saw you little); my fault of course.

Rossina, you cannot imagine what I miss you, I have no way of telling you; Luckily I had a photo of you in my wallet and every night before going to bed I kiss him, all as if he were there, at your house, saying goodbye to you. All I want now is to get there, marry you if you want it.

But I can't think much about all this because I cry a lot and they told me to try not to cry, since I get dehydrated; it's amazing isn't it

Monica, Ale and Raquelina [her three younger brothers] can't imagine what I miss them either. You are all the only thing I have, therefore, I will try to survive anyway, if God helps me to see you again.- Juan [García-Austt, Monica's boyfriend, his sister], you try to be the older brother that I could not manage to be and please take care of Monica, the old men and Rosina.

We live making jokes with food; Every day it occurs to someone, of course, to choose breakfast or lunch, and of course not even in the "Swiss Bungalow" do you eat like this (don't get Camou angry about this). I miss them very much, Cristina, Rosario, Pinocchio, Ama, Bettina, Raúl, el Gordo, Marito, Mónica [relatives and cousins ​​of his girlfriend Rossina] all. But I would probably, if I were given a choice, choose Blanca's meals and glasses of milk from home.

It is incredible what you can get to value things in these cases. There's nothing like Montevideo, like a house, like being able to see them all day, like being able to be with you Rossina every night.

Now they are here next to me: Daniel [Maspons], Diego [Storm], Arturito [Nogueira] and Álvaro [Mangino] and we were just commenting that it was very rare that the rescue workers had not yet appeared, but it occurs to me that We are in a rather inaccessible place, which can only be seen by land, and since they did some pretty rough days (we had some small avalanches), they have been delayed. This and the faith in God that we now have is what keeps us calm.

We pray every night and morning, and every day one leads the sentences commenting in his own words on the meaning of the prayer. It is a way of giving faith and encouragement to each other.

Every night one tells an anecdote about him and there are some very funny ones, such as in-laws and mothers-in-law, which I will tell you someday. I hope it will be as soon as possible.

The incredible thing about all this is a friend I made here, "Moncho" Sabella, we usually sleep together and hand in hand and we breathe constantly to warm ourselves on cold nights. If it hadn't been for him, I think that on the first night I would have died, since since the plane was broken it was extremely cold and this was the night the largest group of people died.

I must highlight among them Pancho Abal, who died to cover up Nando's sister, who I already told you died next morning today. Carlitos [Páez], massaged him, but there was nothing to do.

Carlitos left yesterday [October 20], with Roberto Canessa, Numa Turcatti and Fito Strauch, to climb the mountain where the plane fell, to see if they could find the tail and batteries to be able to speak on the radio, since we are totally incommunicado. They could not arrive since the weather changed a lot and the walk became very rough, since they did not have any type of snow apparatus; all in all, they proved to be the bravest types of those left.

Carlitos is also the "pillbox" of the group, he is in charge of administering all the remedies; Roy is the cook, he is in charge of distributing the "succulent food" day by day, which he does very well, although sometimes it happens a little, but since we are among friends nothing happens. Gustavo Zerbino and Roberto Canessa are the doctors, with the collaboration of Diego Storm, for the moment they are behaving and there are several seriously injured who are having a much better time thanks to their help. As a vet, I cooperate little in these cases.

Well, I am leaving them because it is getting late and there is a lot of work to do.

A big kiss for everyone and I will see you again if God wants, if not, the only thing I ask is that you have a great value and do not worry about me because I am sure that God will take me with him.

To you Rosina, I no longer know how to tell you that I love you and adore you and that I miss you in such a supernatural way that I would never have believed I could love you so intensely.

Gustavo Diego Nicolich Arocena ".

The letter continues half a page more, but is in a very deteriorated state and contains missing whole sentences, which does not allow understanding.
Eduardo Strauch Daniel Maspons - He was 20 years old, a Stella Maris graduate and a member of the Old Christians rugby team. He was studying liberal arts. He survived the plane crash without serious injury but was killed in an avalanche on the mountain two weeks later. Eduardo Strauch Daniel Maspons
Cpl Carlos Roque Died Day 17 - 29th October (Sunday) (aircraft mechanic) Avalanche
He was 25 years old, a Stella Maris graduate and a member of the Old Christians rugby team, of which he was Captain. He was an architecture student. He survived the plane crash uninjured but was killed in an avalanche on the mountain two weeks later.
Marcelo Pérez (rugby team captain) Avalance
BIRTH 26th March 1947
DEATH 29th October 1972 (aged 25) burial - Uruguay Air Force Flight 571 Memorial - Departamento de Malargüe, Mendoza, Argentina - Tragically Marcelo Perez father also died on the same day as his son 29th October.
Diego Storm Cornah - BIRTH 1952 Uruguay - burial - Uruguay Air Force Flight 571 Memorial - Departamento de Malargüe, Mendoza, Argentina - He was 20 years old and a Stella Maris graduate. He was studying medicine and was friends with many of the Old Christian rugby team. He was uninjured in the crash but was killed in an avalanche on the mountain two weeks later.
Numa Turcatti and Antonio Vizintin were chosen to accompany Canessa and Parrado on a mission to find help, On 15 November, after several hours walking east, the trio found the largely intact tail section of the aircraft containing the galley about 1.6 km (1 mi) east and downhill of the fuselage. Inside and nearby they found luggage containing a box of chocolates, three meat patties, a bottle of rum, cigarettes, extra clothes, comic books, and a little medicine. They also found the aircraft's two-way radio. The group decided to camp that night inside the tail section. They built a fire and stayed up late reading comic books. They continued east the next morning. On the second night of the expedition, which was their first night sleeping outside, they nearly froze to death. After some debate the next morning, they decided that it would be wiser to return to the tail, remove the aircraft's batteries, and bring them back to the fuselage so they might power up the radio and make an SOS call to Santiago for help.
Numa Turcatti, an expeditionary who overdid it climbing and died Dec This was the last straw that sent Parrado and Canessa up the side of the mountain to find help for the last 16 survivors of the crash.
Antonio "Tintin" Vizintin - First from Left
At the time of the accident he was 19 years old. He was graduate of Stella Maris and player "Old Christians".
That same year he was admitted to law school.
After the accident he worked for several years in a real estate family and worked as a public striker.
In 1980 he served as deputy director of the Free Zone and in 1981 entered a plastic packaging factory where he worked as General Manager for thirteen years.
Shortly after a partner founded "Pizza Quick", a chain of pizzerias.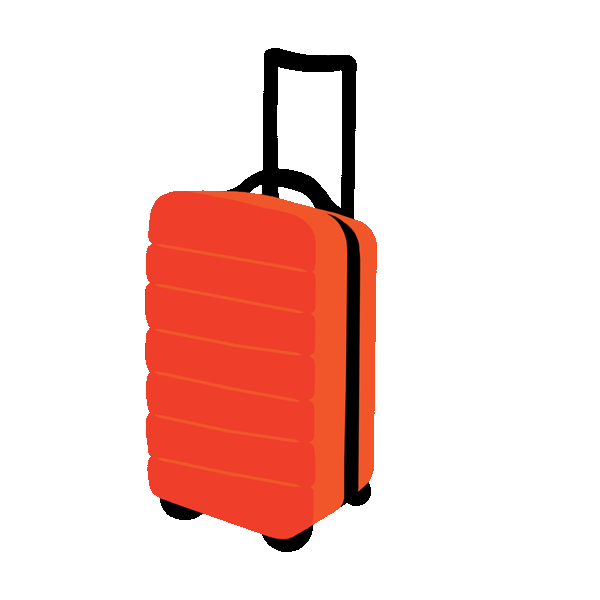 Upon returning to the tail, the trio found that the 24-kilogram (53 lb) batteries were too heavy to take back to the fuselage, which lay uphill from the tail section. They decided instead that it would be more effective to return to the fuselage and disconnect the radio system from the aircraft's frame, take it back to the tail, and connect it to the batteries. One of the team members, Roy Harley, was an amateur electronics enthusiast, and they recruited his help in the endeavor. Unknown to any of the team members, the aircraft's electrical system used 115 volts AC, while the battery they had located produced 24 volts DC, making the plan futile from the beginning.
Roy Alex Harley Sanchez was 20 years old at the time of the tragedy, graduate
of Stella Maris, mechanical engineering student and Old Christians player Is currently married to Cecilia Surraco, Sons: Maria Eloisa and Alejandro, is an industrial engineer.
After several days of trying to make the radio work, they gave up and returned to the fuselage with the knowledge that they would have to climb out of the mountains if they were to have any hope of being rescued. On the return trip they were struck by a blizzard. Harley lay down to die, but Parrado would not let him stop and took him back to the fuselage. On 15 November, Arturo Nogueira died, and three days later, Rafael Echavarren died, both from gangrene due to their infected wounds. Numa Turcatti, who would not eat human flesh, died on day 60 (11 December) weighing only 55 pounds (25 kg). Those left knew they would inevitably die if they did not find help. The survivors heard on the transistor radio that the Uruguayan Air Force had resumed searching for them.
Rafael Echavarren Vazquez (Perished) Day 37 - 18 November (Sat)
Sixty days after the crash, passengers, Fernanado Parrado and Robert Canessa lacking mountaineering gear of any kind, climbed from the glacier at 3,570 metres (11,710 ft) to the 4,670 metres (15,320 ft) peak blocking their way west. Over 10 days they trekked about 38 miles (61 km) seeking help. It was now apparent that the only way out was to climb over the mountains to the west. They also realized that unless they found a way to survive the freezing temperature of the nights, a trek was impossible. The survivors who had found the tail came up with an idea to use insulation from the rear of the fuselage, copper wire, and waterproof fabric that covered the air conditioning of the plane to fashion a sleeping bag.
Andes Mountains Arial View
Parrado wore three pairs of jeans and three sweaters over a polo shirt. He wore four pairs of socks wrapped in a plastic shopping bag. They had no technical gear, no map or compass, and no climbing experience. Instead of climbing the saddle to the west that is 1,670 metres (5,480 ft) lower than the peak, they climbed straight up the steep mountain. They thought they would reach the peak in one day. Parrado took the lead and the other two often had to remind him to slow down, although the thin oxygen made it difficult for all of them. During part of the climb, they sank up to their hips in the snow, which had been softened by the summer sun.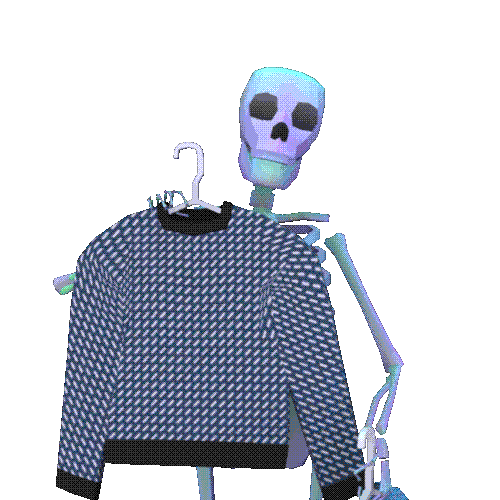 On the second day, Canessa thought he saw a road to the east, and tried to persuade Parrado to head in that direction. Parrado disagreed and they argued without reaching a decision. When Parrado and Canessa reached the summit they saw nothing but snow-capped mountains for kilometres around them, Parrado saw two smaller peaks on the western horizon that were not covered in snow. A valley at the base of the mountain they stood on wound its way towards the peaks. Parrado was sure this was their way out of the mountains. He refused to give up hope. Canessa agreed to go west. Only much later did Canessa learn that the trail he saw would have gotten them to rescue.
Victim of the Uruguay Air Force Flight 571 plane crash disaster. He was 22 years old, an agriculture student and a Montevideo rugby player who had many friends on the Old Christians team. He survived the plane crash but was badly hurt and succumbed to his injuries a little over a month later. He was the only victim of the crash to be removed from the mountain; his father personally recovered his son's body to bring him home to Uruguay for burial.
Numa Turcatti (Perished) He was 24 years old and a Jesuit School of the Sacred Heart graduate. He was studying law and was friends with members of the Old Christians rugby team. He was uninjured in the plane crash but became ill during the time on the mountain and succumbed two weeks before the survivors were found.
On the afternoon of 22nd December 1972, the two helicopters carrying search and rescue personnel reached the survivors. The steep terrain only permitted the pilot to touch down with a single skid. Due to the altitude and weight limits, the two helicopters were able to take only half of the survivors. Four members of the search and rescue team volunteered to stay with the seven survivors remaining on the mountain. The survivors slept a final night in the fuselage with the search and rescue party. The second flight of helicopters arrived the following morning at daybreak. They carried the remaining survivors to hospitals in Santiago for evaluation. They were treated for a variety of conditions, including altitude sickness, dehydration, frostbite, broken bones, scurvy, and malnutrition. The chilean helicopter pilots were astounded that the two survivors managed to climb over the mountains considering there condition and predicament.
Survivors make there way to a Chilean rescue helicopter.
Upon being rescued, the survivors initially explained that they had eaten some cheese and other food they had carried with them, and then local plants and herbs. They planned to discuss the details of how they survived, including their cannibalism, in private with their families. Alfredo Delgado spoke for the survivors. He compared their actions to that of Jesus Christ at the Last Supper, during which He gave his disciples the Eucharist. The survivors received public backlash initially, but after they explained the pact the survivors had made to sacrifice their flesh if they died to help the others survive, the outcry diminished and the families were more understanding.
The authorities and the victims' fathers decided to bury the remains near the site of the crash in a common grave. Thirteen bodies were untouched, while another 15 were mostly skeletal. Twelve men and a Chilean priest were transported to the crash site on 18 January 1973. Family members were not allowed to attend. They dug a grave about 400 to 800 m (1⁄4 to 1⁄2 mi) from the aircraft fuselage at a site they thought was safe from avalanche. Close to the grave they built a simple stone altar and staked an orange iron cross on it. They placed a plaque on the pile of rocks inscribed. They doused the remains of the fuselage in gasoline and set it alight. Only the charred air frame remained.
The ex-travelers, from left to right, Adolfo Strauch, Gustavo Zerbino, Alfredo Delgado and Carlos Paez. They are some of the 16 Uruguayan survivors of the tragedy of the Andes (Own)
From Left to Right - Carlos Paez, Alfredo Delgado and Gustavo Zerbino
Carlos "Carlitos" Miguel Páez Rodríguez (born October 31, 1953) known as "the man of the iron spirit" is one of the 16 survivors, his loving father Carlos Paez Vilara was had a strong conviction that his son was still alive and stranded in the Andes mountains. Carlos was a very close son to his father and he was determined to find his son either dead or alive. When the search was called off Vilara went out on his own to investigate and gather clues to his son's disappearance. Vilara was allowed to take part in search flights over the mountains. Weeks pass with no search planes or helicopters, Victims families put pressure on the government of Uraguay to send up a special surveillance plane. High over the mountains the plane camera records a unmistakable human sign consisting of a cross.
Carlos "Carlitos" Miguel Páez Rodríguez
Earlier the survivors had made a large cross shape from suitcases in there hope that the sign would be spotted by a plane or helicopter. The photos are developed at a chilean airforce base and studied by Jorge Massa and Carlos Paez who are convinced it is the survivors. The next day disappointing news arrives from officials in Argentina. The cross was made of instruments to measure snow levels that will tell you how much water to expect in the summer months. Carlos Paez rented his own plane to search the mountains on day 60 as he refused to give up the fight.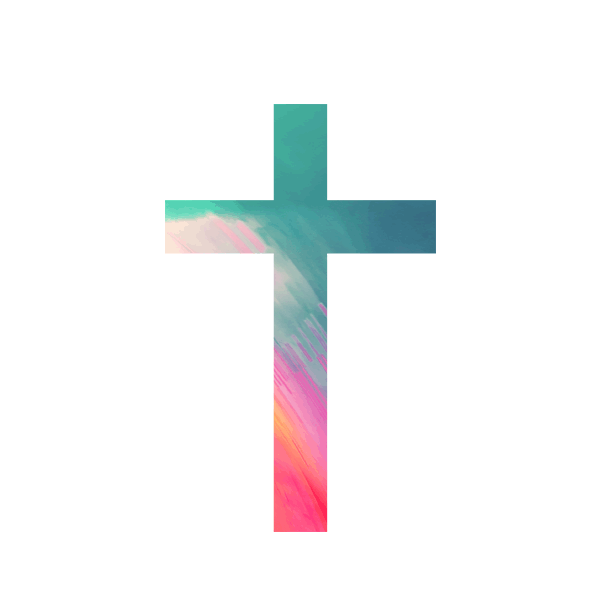 Mountaineering experts were astonished later to find that, although some survivors had gone down from 200 pounds in weight to 100, they were able to walk and showed complete mental lucidity. The mountaineers who first reached them found human limbs scattered outside the aircraft. Inside the fuselage they found pieces of human flesh apparently hanging ready for consumption. A rationing system established that each corpse should last the survivors five days, when rescuers examined the wreckage and surrounding area they discovered 15 corpses that were virtually down to just a skeleton in composition. This indicates that the survivors ate most parts of the deceased including internal organs and even the brain.
It must of been extremely difficult to decide on eating the deceased members which included family and friends, let's hope this rare incident and situation never occurs again.
Lt. Ramon Martínez
(navigator) died on day 12.
Cpl. Ovidio Joaquin Ramírez (flight attendant) fell from aircraft missing (Died)
Surviver Alvaro Mangino (Left of Image) was only 19 years old.
JOSE PEDRO ALGORTA, JUST A DAY AFTER HE WAS RESCUED
Daniel Fernández (Survivor)
Roberto Francois (Survivor)
Day 12 - 24th October (Tue) Alexis Hounié is found by survivors (Perished)
The incredible moment Roberto exits the rescue helicopter to greet his mother and father.
José Luis "Coche" Inciarte - Survivor
José Luis "Coche" Inciarte - To marry his wife, Soledad and his mother, shortly after the rescue
Esther Horta Pérez de Nicola (wife of team physician) Perished in crash or soon after - Day 1 - 13th October (Fri)
From Left to Right - Felipe Maquirriain,Gaston,Pancho et Juan carlos Menendez
Day 62 - 13th December (Wed)Found dead body of:
Fernando,Roberto, (Arrow is pointing at Marcelo Perez) and Panchito.
Carlos "Carlitos" Miguel Páez Rodríguez (born October 31, 1953 known as "the man of the iron spirit" is one of the 16 survivors who spent 72 days in the "Cordillera de los Andes". The crash of Uruguayan Air Force Flight 571 occurred on October 13, 1972.
He is an Agricultural Technician graduated from Universidad del Uruguay, developing this activity for 10 years. In 1992 he started his career in advertising as a member of Nivel-Publicis creative team.
He founded his own Agency, Rating Publicidad and was Director of Bates Uruguay Publicidad. At present, he manages his Communication Consultancy and Public Relations company apart from his activities as a lecturer all over the world.
He has been invited to share his story of survival in Mercedes Benz, British American Tobacco, Mc Donald's, Alfa Romeo, Radisson Hotel & Resorts, 3M, Kodak, Nokia, Intercontinental hotel, Coca-Cola, AT&T, Hershey's, PepsiCo, Wachovia.
In 2003 he published "After Day 10," a resounding success that has more than 18 editions to date. In 2012 he published his latest book "My Second Cordillera".
Motivational Speech - Day (64) 15th 1972 December (Friday) Antonio "Tintin" Vizintin returns to the fuselage. Survived
He was born in Montevideo on July 24, 1953. He went to Stella Marys school and started playing pillar rugby, went to law school, was deputy national deputy director of free zones, also president of the Uruguayan rugby team and vice president of "Old Christian Club". He was 19 years old when he survived the tragedy of the Andes,
December 22nd 1972. San Fernando Hospital; Chile. One of the survivors: "Coche" Jose Luis Inciarte and his brother.
Volcano & Hotsprings 4K – Cajón Del Maipo From Santiago, Chile
Enjoy a relaxing and therapeutic hot spring bath after a 4 km hike in the Andes! The hike is to the stunning view point of the San Jose Volcano.