Tomas Kenneth Olsson (March 18, 1976 – May 16, 2006) was a Swedish adventurer and extreme skier. He was born in Kristinehamn but grew up in Borås. He took an engineering degree at Linköping University in 2001, after which he moved to Chamonix in France to focus on skiing. He specialized in skiing down some of the world's highest and steepest mountains. He had gone from the top of Aconcagua in Argentina (6960 m), Lenin Peak in Kyrgyzstan (7134 m), Muztagh Ata (7546 m) and Kuksay Peak (7134 m) in China and Cho Oyu in Tibet (8201 m). Tomas Olsson lived in Chamonix in France where he worked as a professional extreme skier. Steep skiing and climbing was his everyday life. The base is Chamonix in the French Alps and a couple of times a year he went to exotic locations to explore new environments and his own limits. With skis on his feet, Tomas had skied from the summit of Aconcagua (6960m) in Argentina, Peak Lenin (7134m) in Kirigizistan, Muztagh Ata (7546m) & Kuksay Peak (7134m) in China, Cho Oyu (8201m) in Tibet and a Volcano in Kamchatka in the far away Siberia. Besides skiing he had held lectures and worked with product development and promotional issues with Bergans of Norway & Silva Sweden.
Image Above - View from summit of Mount Aconcagua - Tomas's ultimate goal, which was scheduled for spring 2006, was to once again stand on the summit of Everest and from the top of the world's highest mountain directing the skis toward Tibet and become the first skier in the world to ski down Everest's steep north side of the mountain. At the end of March 2006, he set off to go to Everest. The goal together with Norwegian Tormod Granheim was to be the first in the world to ski from the top and down the mountain's north side. During October and November, he was in Sweden to tie a couple of new partners to the office and work out optimum communication- & logistics solutions. Then it was off to Chamonix in France, to fine-tune the shape during the winter. As training for the Everest Expedition in the summer of 2005, he cycled alone from Stockholm to Chamonix in France, climbed the Mont Blanc (4810m) and then rode back to Sweden. He was an adventurer full-time and his goal was to in May 2006, becoming the first in the world to ski down the north side of Everest, the world's highest mountain.
In June 2005, he went off on what he called a training expedition, where he was on a bicycle came from Stockholm down to Chamonix in France to climb Mont Blanc. Olsson cycled the 2500 km long tour down to Chamonix of 17 days and 4 July he climbed Mont Blanc. Then he took his bicycle and cycled the 2500 km back to Sweden and Stockholm again. He started the ride on Monday 13 June 2005, could see the expedition which ended on Friday, 22 July 2005. In the media, he has mentioned that this bike ride, he made partly in honor of the now deceased adventurer Göran Kropp who in October 1995 embarked on his legendary adventure on the bike to Mount Everest for a clean solo ascent.
Image Above - Norwegian Tormod Granheim
Image Above - Göran Kropp - Tomas Olsson was a Swedish adventurer and ski mountaineer who attempted to be the first to make a complete ski descent from the summit of Mount Everest down the Norton Couloir (via North Col), with partner Tormod Granheim, in Spring 2006. In early April 2006 gave Olsson set off on an expedition to Mount Everest together with the Norwegian extreme skier Tormod Graneheim. The goal of the expedition was to try to become the first in the world to ski down the steep north side of the mountain. Tomas Olsson, his Norwegian partner Tormod Granheim and photographer Fredrik Schenholm approached Everest from the Tibetan side in Spring 2006. Olsson climbed the mountain from Advanced Base Camp, 6400 meters above sea level, to the summit (8848 m) in a 2 days effort. The route he follows known as the Mallory route normally takes climbers five days to complete.
Olsson and Graneheim reached Everest's peak on 16 May 2006. The pair then skied into the North Face by the Norton Couloir, a 55 degree steep and nearly 3000 meter high mountain face. North Col (North Face) Route is one of the most difficult of all the difficult routes to the top of the mountain. On May 16, 2006, after a full day of climbing, the two met up on the mountain and reached the summit. Exhausted, they wondered if they had the strength to ski down. Undeterred by their fatigue, they set off on skis down the North Face via the Norton Couloir at angles as steep as 60 degrees and a sheer 3,000 meter drop. Unfortunately, just as they set off, and after only skiing down the North Face approximately 1,500 feet, one of Olsson's skis broke, adding extra tension to the already complex task. They tried to repair the ski with tape. A cliff intersecting the couloir forced the two to make an abseil. A snow anchor failed and Olsson fell an estimated 2500 meters to his death. Granheim skied alone to the North Col.
Tomas Olsson was not the only one to attempt skiing down Mount Everest this year he was part of "The Vikings are back: Climb + Sky-ski Everest expedition 2006" with the ambition to ski down the North Col route of Mount Everest. As part of an ongoing project to ski the Seven summits, the Swedish expedition were involved in a project of climbing and sky-skiing down the Seven Summits. The expedition consisted of Tomas Olsson, Tormod Granheim from Norway and Fredrik Schenholm. The guys successfully skied down Cho Oyu in fall, 2004. However, logistical problems prevented the pair from attempting a similar feat on Shisha Pangma. Olsson and Granheim had been training hard all winter in Chamonix, French Alps, for the upcoming Everest challenge. Fredrik Schenholm would join the expedition as a photographer.
Another expedition, Swedish Everest Ski expedition (Martin Letzter and Olof Sundstrom), also skied down Everest the same day as Tomas Olsson using an easier route. They had already skied Elbrus, Denali, Aconcagua, Kosciuszko, and Kilimanjaro during the last three years. To reach Mount Everest the team reached Tibet after driving 12 000 kilometers from Stockholm to Kathmandu, through such countries as Russia, Poland, Romania, Turkey, Iran, Pakistan and India, in a 13-year-old Land Rover Defender. The team would have skied the Antarctica the coming winter if they would have been successful in completing their series by skiing Mt. Vinson during the Antarctic summer 2006/2007. During the expedition in May 2006, Olsson, while rappelling down a 150-meter rock cliff at 8,500 meters up, fell to his death when his snow anchor broke, which knocked him unconscious and sent him sliding down the wall to his death, dying the day after David Sharp froze to death in Green Boots Cave.
Image Above - The Kamchatka Peninsula - Fredrik Schenholm photography. - Mountain skiing achievements
2002 - Aconcagua - 6962 m
2002 - Pik Lenin - 7134 m
2003 - Kuksay Peak - 7186 m
2003 - Muztagh Ata - 7546 m
2004 - Cho Oyu - 8201 m
2006 - Mount Everest - 8848 m
Tomas website reported that 2 Sherpas, Fredrik Schenholm, Olof Sundström and Martin Letzer went on a search for the climber after he fell when rappelling down a 150 ft rock cliff at around 8500m. The snow anchor broke off and Tomas is believed to have been knocked unconscious in the fall, and continued to slide down the wall. The accident took place in the Norton Couloir, about two hours after the climbers summited the mountain at noon on May 16: In a call from the top, they had reported a very hard climb up in a 14 hour push through a snow storm. "I hope we will be strong enough to ski down the north face," Tomas said. Fredrik Schenholm, the team's photographer, was at the North Col when Tomas and Tormod were on the mountain and gave this report,
"They didn't start the descent until 1.20 pm, when they got off the top pyramid and down to the balcony. Tormod started to traverse to the skiers left on the balcony, about 200m, Tomas skied second. They got to a gully, narrow and steep, skied down to a snow patch above the rock band that is above the Norton Couloir. Tormod skied first and when Tomas came down they saw that Tomas left ski was broken behind the binding. Bad new on Mt Everest North side. According to Tormod, Tomas got a bit stressed about this and they tried to fix it with climbing gear and duck tape. Well, they had to get down so they started to look for belay points for the abseil. Not easy, the rock was very solid and there was no ice under the snow patch. The solution was 2 snow sticks and one ice axe as anchor for the abseil rope. Tomas had the broken ski so he abseiled first (because he would be the slower one in the Norton Couloir). After a 30m abseil, the anchor snapped and Tomas fell the 10-15 meter left down to the Norton Couloir. This was about at 5 pm. Tormod tried to catch the anchor after it snapped, but of course to no avail.
A few minutes after this accident Tormod broke his oxygen mask, so from now on he was with out O2. Tormod down climbed the rock band with an abseil rope he didn't trust. Then he skied down the Norton Couloir, and found Tomas ice axe and crampons. We think Tomas lost consciousness when he hit the ground after the fall from the abseil, because Tormod did not see any trace of Tomas trying to stop his fall in the Norton, no trace what so ever in the snow. So, Tomas probably fell 2500 vertical meters down to the mid Rongbuk glacier. Tormod skied down to the North Col. This was a sad day for us, and we are still very, very sad, but we must not forget that Tormod still did something no skier has ever done."
Image Above - Norton Couloir
Jagged ice pinnacles on the East Rongbuk Glacier
In terms of difficulty, Everest north face, where Tomas Olsson fell on his ski descent attempt, is very different from the north ridge where the normal climbing route goes. The Great (Norton) Couloir has only been summited once; climbers who have been in the area say that the section is so steep that a fall not arrested by a rock is likely to end at the foot of the mountain, in deep soft snow. Tomas is the 8th casualty in the Everest area this year 2006 So far, the north side has claimed 4 climbers, and the south side 3 plus one on the Lhotse face. All deaths have involved Sherpas or independent (unguided) climbers.
Göran Kropp (11 December 1966 in Jonkoping, Sweden – 30 September 2002 in Vantage, Washington, USA) was a Swedish adventurer and mountaineer. He made a solo ascent of Mount Everest without bottled oxygen or Sherpa support in May 1996, for which he travelled by bicycle alone from Sweden and a part back. In 1972, at the age of 6, Kropp's father took him up Galdhopiggen, Norway, the highest peak in Scandinavia. After finishing school, he served in the Swedish Parachute Rangers where he trained rigorously and met his future climbing partner Mats Dahlin.
In 1988, Kropp traveled to climb his first major peak, Lenin Peak (7134 meters high), located on the border between Tajikistan and Kyrgyzstan. Kropp and his companions ascended the peak in a record time of 10 days.
Goran Kropp earned the nickname, "The Crazy Swede," for his daring exploits. In 1989, Kropp had hopes of climbing Cho Oyu, but he had no permit. Instead, he went to South America and climbed Iliniza Sur (5266 meters), Cotopaxi (5897 meters), Illimani (6300 meters), Huayna Potosi (6095 meters), and Illampu (6520 meters).
In a 1990 Swedish expedition, he and Danish climber Rafael Jensen climbed Muztagh Tower (7273 meters) in Pakistan. The mountain is one of the most difficult 7000-meter mountains in the Himalayas, and their ascent was the fourth of the mountain.
In 1991, Kropp climbed Pik Pobeda (7439 meters) in eastern Kyrgyzstan. Together with Mats Dahlin, Kropp made a summit attempt, but Dahlin was forced to cancel his bid because of illness. Kropp continued and reached the top with a severe headache.
In 1992, Kropp finally obtained permits to climb Cho Oyu. In preparation, he climbed with Dahlin in Chamonix. While climbing the Aiguille Verte, a stone fell from the top of the ridge and hit Dahlin just below the helmet, at the edge of his temple, killing him.
Kropp decided to climb Cho Oyu nonetheless, on the grounds that his companion would have preferred that he do so. He drove his Range Rover all the way to Nepal, At the top, Kropp placed Dahlin's ice axe with an image of Dahlin directed towards Mount Everest. In 1993, Kropp returned to Karakoram, this time to climb K2. Initially, he planned to participate in a Swedish expedition, but Kropp realized that if he could reach the top before the expedition's other participants, he would become the first Swede and Scandinavian to reach the top. Kropp therefore joined a Slovenian expedition scheduled to climb the mountain before the Swedes. Another reason why he brought forward the date of his climb was that his Range Rover had remained in Pakistan since his Cho Oyu climb the previous year because customs in Iran refused to allow it through. Kropp's Slovenian colleagues had decided however to exclude him from their climbing plans. Kropp settled, instead, to join David Sharman, who hoped to become the first Englishman to come down alive from the top. During the Slovenians' summit bid, a violent storm arose and stranded them at high altitude. Kropp abandoned his climb to save those he could. A week after this incident, he stuck with his British colleague, but Sharman fell, fractured a leg, and went back down. Kropp climbed on and reached the peak solo, without bottled oxygen. On the way down another storm on the mountain marooned Kropp at 8,000 meters above sea level. Kropp made it later to base camp.
Image Above -
Couturier Couloir, Aiguille Verte
A mythical and very rarely in condition extreme ski descent. Probably one of the best lines in the world. To ski it in good snow would be a dream come true for any steep skier but as more of the permanent Ice disappears with each blazing hot summer and dry winter the chances of finding snow stuck to the ice are slim. Media interest after the climb proved to be extensive, and Kropp then started his company, Kropp & Adventure AB. In 1994, he returned again to Karakoram, accompanied by Andrew Lock and the Swedish climbers Mats Holmgren and Nicolas Gafgo. Their object was Broad Peak, and their goal was a first ascent of the hitherto unclimbed south-southwest ridge, on which several reputable climbers had failed. They also failed and had to turn back to below 7000 metres. Afterwards, they focused on the regular route to the summit, where, on the first attempt Lock, Holmgren, and Kropp reached the foresummit. Kropp made another attempt at the main summit and succeeded after a fast, non-stop solo climb.
The route up Broad Peak. Courtesy of polishwinterhimalaism.pl. For his 1996 ascent, Kropp left Stockholm on October 16, 1995, on a specially-designed bicycle with 108 kilograms (238 lb) of gear and food. He traveled 13,000 kilometres (8,000 mi) on the bicycle and arrived at Everest Base Camp in April 1996. Following a meeting of all of the Everest expeditions on the mountain at the time, it was agreed that Kropp would attempt to summit first. On May 3, Kropp climbed through thigh-deep snow and reached Everest's South Summit, a point 100 metres (328 ft) from the summit. However, he decided to turn around because it was too late in the day and if he continued, he would be descending in the dark. While Kropp recovered from the ordeal at base camp, the 1996 Everest Disaster unfolded. He helped bring medicine up the mountain. Three weeks later, on May 23, he again tackled the mountain, this time successfully summitting without extra oxygen support. He then cycled part of the way back home. He returned to Everest in 1999 with his girlfriend Renata Chlumska to undertake a cleanup, during which they removed 25 discarded canisters from the mountain. They also successfully summited together.
Renata Chlumska, adventurer Chlumska was the first Swedish woman (and Czech, she has dual citizenships) to conquer the "Seven summits" (the highest mountains on each of the seven continents). In 2005 she embarked on her "Around America Adventure," where she used only a kayak and a bicycle to circumnavigate USA:s lower 48 states. That feat took – ouch! – 439 days. It wasn't always easy to find refuge from the waves when sleep called.
In early 2000, Kropp and fellow Swede Ola Skinnarmo attempted to ski unsupported to the North Pole, Kropp had to abandon the expedition due to a frostbitten thumb. During the expedition, he shot a Polar Bear which had been stalking the two men. This led to accusations in the Swedish tabloid press by writer Jan Guillou that Kropp was a poacher, since shooting polar bears was an inevitable consequence of skiing across the North Pole. Kropp sued for libel and when he lost, decided to move to Seattle. Later that year, in London, the 1996 Everest expedition leader, Michael Trueman, successfully sued the publisher of Kropp's autobiography for libel. Kropp had mixed Trueman's name up with that of expedition member Mike Burns and thereby made false allegations about Trueman's character. Consequently, the book is banned in the UK.
On September 30, 2002, Kropp died from head injuries when he fell 18 meters (60 feet) while ascending the Air Guitar route near Frenchman Coulee in Vantage, Washington. While being belayed by Seattle climber Erdun Eruc his protection pulled out from a crack, and the wire gate carabiber of the next piece of protection broke, According to Eruç, Kropp fell around 60 feet and died on impact. Before his death, Kropp had sponsored the Göran Kropp Bishwa Darshan Primary School in Taptin, Chyangba, Solukhumbu, Nepal which serves 165 pupils and 8 teachers. A tax-exempt non-profit organization named Around-n-Over, established by Erden Eruç, now aims to create educational and inspirational content for young students based on human powered journeys worthy of Kropp's legacy.
Kropp drove a couple of seasons in the Swedish and Nordic Formula Three series, His last race was in 2000. Kropp loved fast sports cars and drove Ferraris and Maseratis privately on the road, Together with von Braun Sports Cars he developed an advanced Ferrari F355 GT car for endurance racing. Only a few test races were made before he died. At the starting point of the climbing route Air Guitar at Sunshine Rock outside Seattle on which Kropp has died, climbing partner Erden Eruç, from Seattle, carved into the rock:
With a thumb up
Kropp on Top!
Göran lives
1966–2002
Vítor Negrete (November 13, 1967 – May 19, 2006) was a mountaineer and the first Brazilian to reach the summit of Mount Everest without supplementary oxygen. Negrete was also an adventure racer beginning in 2001. Among many other adventures, he had crossed the Amazon Rainforest and traveled from Sao Paulo state to the southern most part of South America - Tierre del Fuego, Patagonia on a bicycle. As a UNICAMP researcher in food engineering, he helped to introduce pre-industrialized food to poor communities in the Vale do Ribeira, south of Sao Paulo. Negrete first reached the summit of Mount Everest on June 2, 2005. He reached it again on May 18, 2006, this time without supplementary oxygen, but died on the climb down from the summit. He was 38 years old. In 2005 Negrete summited Everest and did not use oxygen until on Camp 3. He also summited Aconcagua in the Andes of South America.
Caverna-do-Diabo located in Vale do Ribeira
In May 2006, Negrete and his Brazilian teammate, Rodrigo Raineri, were attempting to climb Mount Everest following the north ridge route without the aid of oxygen. On May 16, 2006, Negrete received bad news on his arrival at Camp II. First, while making a summit bid, David Sharp, a British member of an expedition outfitted by Asian Trekking, the same outfitter used by the Brazilian team, had died on the mountain. In addition, Malaysian climber Ravi Chandran, also outfitted by Asian Trekking, was suffering from frostbite in two fingers and needed to descend to Base Camp for medical treatment. Finally, someone had looted and emptied a cache containing gear and food left by the Brazilians at Camp II.
"All these events have affected me deeply – I even considered calling the attempt off," said Negrete. "However, Ravi told me to reach the summit for him." On May 17, 2006, Negrete reported from Camp III that he was setting off for the summit. "I am going tonight, without O2, without a Sherpa and without a sat-phone, since the batteries of the one I have are almost gone," he told his friend Raineri, at the moment resting at Base Camp after a failed summit bid. "I am going completely on my own. I promise I'll be careful," Negrete added. According to reports, Negrete called for help on the way down from the summit, which he had reached by noon on May 18. His Sherpa guide, Ang Dawa Sherpa, who had remained in Camp III, went immediately up to rescue him, reportedly finding Negrete still alive. Ang Dawa helped him back down to Camp III, but Negrete died soon afterwards.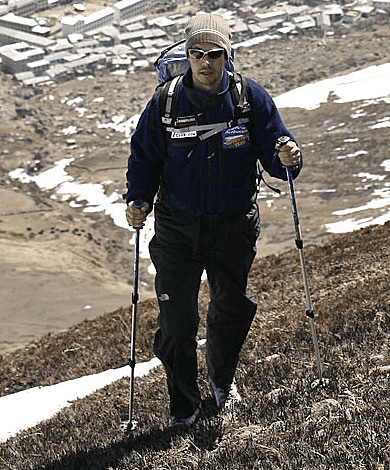 Image Left -
2006 everest year fatalities,
Thomas Weber of Germany, a visually-impaired climber who had climbed four of the seven highest mountains in the world before Everest, died close to the summit on 25 May. He had expected to go totally blind at altitude, but was climbing alongside an accomplished guide from the 7summits team.
Jacques-Hugues Letrange, 32, of France, died 100m from the summit on 17 May after successfully climbing the north face with his wife Caroline. He was collecting snow and ice to help French government climatologists study global warming.
Ang Phinjo, 50, of Nepal, was one of three Sherpas who died after an icefall on the south side on 21 April. This was his 49th ascent. Towers of ice collapsed after the worst snowstorms in a decade. The other victims were Lhakpa Tseri, 32, and Dawa Temba, 22, also of the Khumbu Valley in Nepal.
Pavel Kalny of the Czech Republic went missing on the south side on 9 May, and seems to have fallen, but was found the next day. Frostbitten after a night in the open, he died.

The history of mountaineering expeditions on Mount Everest has evolved since the first official mountaineering expedition trekked up its slopes in 1921. In the subsequent decades from this point until the 1960s, many expeditions were funded by major organizations and launched in a "siege" style with large climbing parties. These early campaigns helped overcome the relatively remote nature and uncharted territory of Everest. Additionally, these journeys paved the way for the "lightweight"-style expeditions that would follow (a prime example is the successful 1980 solo ascent by Reinhold Messner, the first without supplemental oxygen. The 80s and 90s saw the emergence and rise in the commercialization of the ascent to Everest's summit. These commercial expeditions range from logistics only (i.e. a permit and some basic base camp supplies) to expensive, professionally-guided expeditions promising even laypeople an increased chance of successfully reaching the summit. The increased access now afforded to scaling the world's tallest mountain, while leading to more people successfully reaching the summit than ever before, has also seen a concomitant and exponential rise in casualties.
Image Above - Everest Base CAMP -
Here are some more of the most deadliest events on the mountain which killed multiple climbers in a very short time frame.
How many died - 6 - Date - 1974 - 1974 Mount Everest expedition avalanche
On 9 September 1974, the West Ridge Direct on Mount Everest was attempted by a French expedition, It resulted in the deaths of six climbers in an avalanche on the way to the summit. These deaths took the total number of fatalities on the mountain to 36.
The team consisted of, Gerard Devouassoux, Claude Ancey (Survived), Lhakpa (Sherpa) Pemba Dorje (Sherpa) Nawang Lutuk (Sherpa) Nima Wangchu (Sherpa)
How many died - 6 - 1970 Mount Everest disaster
The 1970 Mount Everest disaster was the deaths of six Nepalese Sherpa's in an ice-fall avalanche on Mount Everest on 5th April 1970 in the Khumbu Icefall. The icefall lies between the usual sites of Base Camp and Camp I and is the same icefall that was the site of the later 2014 Mount Everest Ice avalanche. The Sherpas were killed by an ice avalanche, and were assisting the Japanese Skiing Expedition (Yuichiro Miura ski Everest expedition). Their names were Mima Norbu, Nima Dorje, Tshering Tarkey, Pasang, Kunga Norbu, and Kami Tshering.
Another death that season was with another Japanese expedition; Kyak Tsering was also killed by falling ice (from a serac).
Indian climber Subash Paul (far left) died Sunday. He is pictured here with Paresh Chandra Nath, second from right, and Goutam Ghosh, third from right, who are missing. Nov 11, 1995 - A huge avalanche struck the overnight camp of a Japanese trekking group in the Mount Everest region of Nepal, killing 42 people including 13 Japanese, and buried 11 guides and porters, as well as two residents of the Pangka region near Everest, the world's highest peak, Takashi Miyahara.
Deaths by nationality starting with the highest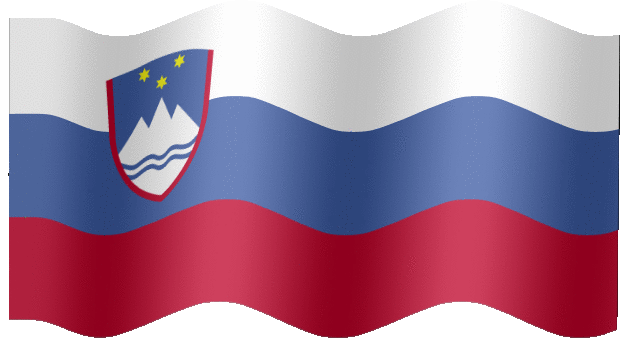 Many deaths are attributed to the following types of scenario,
Exposure to the elements - 27
Altitude sickness (Climber must go back down the moutain as quickly as possible 21 Deaths
Cardiac arrest - 11 deaths
Exhaustion and or exposure - 8
Image Above - Seracs appear quite dense, making them easy to pick out among the surrounding glaciers. Serac - A serac is a block or column of glacial ice often formed by intersecting crevasses on a glacier. Seracs can be as large as a family home or even larger than that, They pose great dangers and problems to climbers since they may topple with little warning, Even when stabilized by persistent cold weather, they can be an impediment to glacier travel.
Seracs are found within an icefall often in large numbers, or on ice faces on the lower edge of a hanging glacier. Notable examples of the overhanging glacier edge type are well-known obstacles on some of the world's highest mountains, including K2 at "The Bottleneck" and Kanchenjunga on the border of India and Nepal. Significant seracs in the Alps are found on the northeast face of Piz Roseg, the north face of the Dent d'Horens, and the north face of Lyskamm.
On a 1969–1970 Japanese expedition to Mount Everest Kyak Tsering was killed by a falling serac.
In August 2008, K2 disaster, the collapse of large seracs was responsible for at least 8 of the 11 mountaineers' deaths.
Climbing history Of K2 - The April 2014 Mount Everest ice avalance was responsible for the deaths of 16 climbers was caused when a large serac broke off.
In October 2018, nine climbers from Korea were killed at Mount Gurja basecamp in Nepal from a gust of wind driven by falling seracs and snow.
At least eight climbers died on Nepal's Mount Gurja after their camp was devastated by a violent snowstorm on Friday evening, AFP reported citing officials.
"Eight people including members of a South Korean expedition team have been killed in western Nepal apparently due to a snowstorm," said police spokesman Sailesh Thapa.
Thapa said a ninth climber may also be missing.
Wangchu Sherpa, the managing director at Trekking Camp Nepal, said that five Korean climbers were killed in the incident on Friday evening, according to The Himalayan Times.
A heavy snowstorm followed by a landslide buried the base camp at 3,500 meters when the climbers were waiting for better weather to head toward the high camp, Sherpa quoted eyewitnesses as saying.
Rescue helicopters were sent early Saturday, the report said.
Cerebral Odema - Deaths 7
Stroke - 2 deaths - A hemorrhagic stroke is when weakened or diseased blood vessels rupture causing leakage of blood into brain tissue.
Frost bite - 1
Considering frost bite is a very common ailment while climbing cold and dangerous environments such as Mt Everest it is only responsible for 1 death.
Other deaths of unknown origin - 15
Unknow causes - 52 - PROOF Mount Everest is a UFO Base? This article was Written by Joe Ellison on 31 October 2018 - Everest. So sprawling is the scale and macabre history of this fabled landmass, the name alone should be enough to give your brain momentary frostbite. Indeed, separating the myth from the mountain isn't easy – but it is important.
Over 200 mountaineers have died climbing Everest in the past century. In 2015 alone, a record-high 22 climbers met their fate atop the massif (avalanches accounting for 29% of deaths, 23% for falls and 20% for exposure or acute mountain sickness, among other deadly factors).
Few know the dangers more than British explorer Matthew Dieumegard Thornton. In May 2012, aged just 22, he became one of the youngest climbers in history to reach the summit. Here, he reveals the darkest parts of an Everest climb.
The 'death zone' makes you delirious
"The difference between Everest and most high-altitude climbs is that you need supplemental oxygen to reach the summit. An average journey takes five or six weeks, with much of the trek designed to help your body acclimatise. We had a good rotation, we didn't get sick and we completed it on the first attempt within five weeks. But nothing prepares you for that thin air, it makes you delirious. They call the area where there's not enough oxygen "The Death Zone". It is very advisable that when you summit you don't stay on top for very long.
Image Left - Matthew Dieumegard-ThorntonMarch 27th 2012 - A mountaineer is aiming to become one of the youngest British climbers to reach the summit of Mount Everest, to help raise awareness of global environmental and sustainability issues and to commemorate The Queen's Diamond Jubilee.

Matthew Dieumegard-Thornton, 21, is tackling the world's highest mountain to raise money for international charity Global Angels to provide disadvantaged children and their communities with access to safe drinking water - Ahead of his expedition, Matthew has received messages of support from The Queen, who has wished him "warm good wishes" in achieving his goal and his safe return, and explorer Sir Ranulph Fiennes, who has praised Matthew's maturity and inner strength. He is also putting the focus on the continuing fight against "environmental irresponsibility", as an Ambassador of Climate Unchange, a global webshop that enables individuals and businesses – small and large – to offset their carbon footprints.
There are a lot of crevices
"There are loads of crevices on Everest, many requiring you to traverse across them on ladders. Normally you start the journey with single ladders, gradually getting two ladders back-to-back and then eventually you get three ladders, I'd never climbed a horizontal ladder with crampons on before Everest, but feeling a little drunk on the lack of oxygen helped to ease any fears. On Everest, you encounter obstacles, tricks and techniques you've never had to solve before, and it all comes together on the same mountain."
Hair-raising activities like this ladder crossing a crevasse at the Khumbi ice fall. Sherpas can be crazy
"If I fell into a crevice nothing would probably happen as I'd still be attached by a rope. But the worst part is watching the Sherpas. They are paid by load/weight, so the more rotations they do the more they get paid, so they cut corners to go faster. They don't clip in, they don't wear helmets, they don't do a lot of safety stuff. They'll be walking across the ladders unclipped holding on with their hands. The day before we got to a big crevice past camp one we were told a Sherpa had fallen into it and died a day earlier. A rescue team had dragged his body up and he'd bled all the way up the icy face of this square crevice. There was no smell, it was just the sight of the blood. It was a lot darker than I expected it to look, and it made me feel physically sick. It put the climb into perspective."
"You can't quite take Everest in. Not fully. It's so far away that when you can see all of it that it looks like a painting, and close-up it's so big that it's not possible to know what you're even looking at. It's almost as if the mountain hides itself: you can't see camp three until you get to camp two. Then you only see camp four once you're going up around the side of the mountain. Even on summit day it looks unrelenting. The size is a huge problem to overcome mentally."
Image Above - Melting ice exposes a dead body on Mount Everest. : News PhotoYou will probably see dead bodies
"Everest is littered with dead bodies. When you leave camp four and you're on your summit day, it's so high up there you can barely take yourself. You can't take a heavy rucksack, so if you die up there then there's very little chance anyone will be able to get you down, and so you encounter bodies. Some families do pay for teams to pick up a body and lower it down. For the most part everyone stays very positive, you don't talk about this stuff, but you can't help but notice the bodies because their clothes are still bright. You might see some bare flesh but you won't see a skull as the skin is almost embalmed as if it's been frozen in time, almost like a waxwork. The clothes are flapping in the wind and ultra violet light, each person with their own story."
Image Above - Killian Jornet from Spain climbs Mount Everest in 2016, Even the hardiest few who scale treacherous slopes of Mount Everest cut short celebrations for some well deserved rest. Not Killian Jornet, he somehow still had enough legs left to scale the mountain again a few days later. The 29-year-old Spaniard did both ascents without the help of other climbers, fixed ropes, or supplemental oxygen to counter the brain-withering effects of the "death zone" above 8,000 meters. Jornet made his first ascent up Everest's north face from the base camp near the Rongbuk monastery in Tibet at 16,732 feet, crowning the 29,029-foot summit around midnight of May 21 in 26 hours after one continued push. That was the fastest known time for the route without the use of supplemental oxygen, according to the International Skyrunning Federation, which governs high-altitude racing. By May 27, Jornet had recovered quickly enough to make a second ascent from an advanced base camp, at 21,000 feet. He reached the summit in 17 hours, only 15 minutes slower than the record set by Hans Kammerlander in 1996. "Everest isn't your traditional up and down mountain – it's not a technical climb; K2 is a more difficult mountain to climb in terms of technicality - but you still need to watch your step. Due to Everest getting drier as a result of global warming, and not enough snowfall, the mountain effectively sheds a layer of ice and rocks which tumble down the mountain. Basically, you have to negotiate terrain that is trying to throw a lot of stuff at you, and these can be boulders the size of a car."
Failure is a big fear
"One of the biggest challenges with Everest is funding. It costs over £40,000 to plan a trip, you need good marketability, and it's harder than ever to stand out from the crowd. I contacted 2,000 companies, and in the end it was just luck – Yellow Pages were re-branding and wanted Everest as part of their messaging, so I was in the right place at the right time. You don't want to let anyone down, and this added pressure of failing when people have invested so much in you can play on your mind."
Image Above - Matthew Dieumegard-Thornton from Lincolnshire reached the summit of Mount Everest on May 19 - Reaching the summit feels like a horror movie.
"I went into the climb imagining dying at the top of Everest would be quite a tranquil end – should the worst happen – because the oxygen is so low that you'd just fade out. But no, the summit is so windy and hostile – it's simply not a nice place to be. It is extreme. You feel a long way from help and nobody is going to rescue you. The wind adds so much suspense I can only liken it to the sound of a horror movie. By the point I reached the top I was so hypoxic, or rather, low on oxygen, that I completely forgot about taking photos for all my sponsors. I only cared about myself in that moment as I felt so punch drunk. But when you're pitting yourself against nature in a very raw way, thinking about yourself is no bad thing."
Image Above far left - sherpa-pemba-dorje- When one considers the enormous costs involved to actually pay for everything you will need to scale Mount Everest it can run in some cases as much as $100,000. There are many guiding services that provide varying services with varying prices but can they be relied on for ultimately your safety and life. At its cheapest Everest South Col route costs about $50,000USD if you cut lots of corners. You may question why you would want to climb such a dangerous mountain and question the cost and risk to your life. If you are a professional climber you may be trying to achieve a climbing record or have been sponsered by many people for a good cause which many climbers do. North or South side – the price is a little cheaper climbing from the north side in Tibet. Guided or non-guided – a logistics-only expedition will be cheaper but you need to be self-sufficient on the mountain. Guided trips obviously include a payment for the guide, which is more expensive for a Western guide than a Nepali Sherpa.
Western or Nepalese operator – local companies will be cheaper because the cost of a western guide permit has to be included, plus of course his or her salary and trip costs. Western companies arguably have higher overheads in their country, although plenty of individual guides are company owners too and work from home. Bottled oxygen or not – the vast majority use bottled oxygen but for the few who don't, it's a saving. One bottle costs around $465.00 and most clients use seven on a standard expedition. Commercial operators charge a very wide variety of prices for climbing Mount Everest nowadays but generally speaking a guided trip with bottled oxygen on the south side will cost around $45,000.00 and on the north side will cost about $35,000.00. This is a broad average though.
Image Above - RMI Expeditions - Mt. Everest. The tallest mountain in the world soars almost five and a half miles into the sky and pierces the jet stream with its iconic summit. Embarking on an expedition to Mt. Everest can be the pinnacle of a climbing career and deserves all of the personal support and guidance that RMI offers.
EXPEDITION HIGHLIGHTS
Join a small and personal climbing team with a 3:1 climber to guide ratio and a 1:1 climber to Sherpa ratio.

Enjoy the best Base Camp facilities available.

Take comfort in the comprehensive medical support available through our unlimited access to Everest's Base Camp clinic and highly trained guides.

Navigate the Khumbu Icefall, cross the Yellow Band, and ascend the Hillary Step with the guidance and partnership of RMI's experienced Everest guides.

Take part in an RMI Everest Expedition and see why we continue to set the standard in guiding excellence.
Image Above - Everest Summit - GUIDED TRIPS TO CLIMB EVEREST
For the south side the price with a Western guiding company can be as much as $90,000 for a standard trip (i.e. on the normal SE ridge route) and this is driven in part by reputational value, additional services (for example a higher ratio of Sherpas to members) and more advanced facilities at base camp and camp 2. A Nepalese company offering a south side expedition might charge as little as $35,000.00. On the North side the price for a Western guided trip is still higher at $45 - $60,000, while Nepalese guided trips are still in the region of $30,000.00.
This disparity of cost between companies has raised concerns about levels of pay for Sherpas and safety standards, plus issues regarding professional training for local guides which even includes English-speaking courses. We recently paid for our Sherpas to attend an English course at the British Coucil in Kathmandu, but they were the only guides attending. Yet being able to communicate well on Mount Everest is absolutely vital. Sherpas wages and benefits are being agreed and applied universally, and safety standards are higher now. Operators are required to provide life, medical and helicopter rescue cover for all staff now. Previously the Nepali insurance companies would only cover up to $4000, but a helivac from base camp cost USD$10,000.
Image Above - In this photo a helicopter prepares to rescue people from camp 1 and 2 at Everest Base Camp, Nepal on Monday, April, 27, 2015.
Azim Afif, AP - Now that Nepal is part of the UIAGM family enabling them to become qualified international guides they have the chance to work an equal pay scale to guides all over the world, and indeed work all over the world. This will affect pay structures for climbing Sherpas on Everest.
The upshot of all this is that the gap between cheap and expensive companies charging for Everest is becoming wider. For the potential client the choice has to be made, but for sure the biggest challenge of climbing the highest mountain in the world is getting the money together. For many people it takes years. If you add in the cost of buying the right equipment, flights to Nepal, trip insurance, training trips and loss of earnings during the time away, the figure can easily be $100,000. Peak permit costs are $11,000 per climber for the pre-monsoon season on the south side of Everest, and slightly cheaper in Tibet at about $8000.00. This is a Government fixed charge and they also charge for a Liaison Officer whose job it is to monitor the expeditions and ensure that rules are complied with, and that everyone has a permit.
Image Above - (Want an easier way to experience the tremendous landscape of Mount Everest, why not try a helicopter tour instead) Activities on Everest Base Camp Helicopter Tour with landing : Fly over fascinating village including Namche Bazaar, Tengboche, Dingboche, Gorak Shep, Everest Base Camp, and Khumbu glacier, landing at Kala Patthar. Having breakfast at Everest View Hotel. The Icefall Doctors who fix the ropes and ladders receive a fee from each team, and everyone also contributes to the fixing of the rope higher up. This is a combination of money and legwork for carrying gear up and then putting it in place. Each team pays a garbage deposit to the Sagarmatha Pollution Control Committee and also for the weekly collections of human waste which is taken to a large hole in the ground down the valley. Toilet barrels are charged by the kilo. At the moment a Sherpa can hope to earn about $6000.00 for a job on an expedition, compared to five times that for a western guide. Most of them will use this money to start a lodge and run a business, and some of them have become very rich on this enterprise. Some way to get seed capital!
2014-annual-cleanup-participants-at-gokyo - Steps are being taken to control the waste issues at Mount Everest. The Sagarmatha Pollution Control Committee (SPCC), a nonprofit organization that manages the Khumbu region, and locals are currently maintaining the routes. They have also installed 70 trash containers and go door-to-door for garbage collection. The Nepal government's tourism ministry has declared that climbers of Mount Everest must return with an extra 18 pounds of garbage after their journey. Organizations of all kinds have been campaigning and working together to get Mount Everest Clean. Organizers and volunteers have also campaigned back in early 2018 to transport 200,00 pounds of trash. One organization, the Mount Everest Biogas Project, aims to collect garbage from a village known as Gorek Shep, where they will recycle the human waste using an anaerobic digester system that uses bacteria and a water mixture that would break it down with a sustainable process. Another organization, Sagarthmatha Next, collects trash from villages to create art.
Other staffing of the expedition is not straight forward in terms of pay. Cooks and helpers get more if they work at Camp 2, and staff members also like to earn some extra money by doing carries (which are charged according to the height taken to) and bringing down empty oxygen bottles. Summit Sherpas will get a summit bonus, generally provided by the client they assist. Any camp will have ancillary staff coming and going with fresh food supplies and doing a number of jobs to keep the expedition going. Base Camp facilities are expensive, with tentage and cooking equipment, generators and all manner of equipment like climbing gear, toilets, showers, radio communications, wooden flooring, heaters, fuel, mattresses, flags, shovels, tables, chairs and even plastic flowers. Some camps are luxurious! Many teams now have extensive group camp facilities at Camp 2, weather havens with heaters and computers receiving the latest weather reports. Everest Base Camp becomes a tented city with each team creating a home from home environment. It's not very often you see a climber just with a tent and a stove.
Lunch is served at the Adventure Consultants Everest Base Camp - Image Paolo Pieroni.
Everest Base Camp - A line of laptops
Image Left - Home from Home - A single bedroom at Everest Base Camp. It's fair to say that with such a huge outlay of money to climb Mount Everest, it's best to be prepared in terms of experience and mountain knowledge. This is a mountain you might climb after many seasons at altitude building up a solid track record of ascents. I don't think it's worth mortgaging your home over. The famous answer of Mallory "Because it's there" should not apply to people who want to climb it for no other reason than it just being an accessible challenge. So to sum things up climbing Mount Everest is in the minority as it costs a lot of money and many climbers simply don't have the funds to pay for the trip - a rich man's sport I would agree.
Carefully check out the guide you will be hiring and make sure they are legitimate and honest, Having a guide leave you when your lost or in deep trouble is going to jeopardise your life.