Grimmie identified as a Christian. Her family attended Fellowship Alliance Chapel in Medford, New Jersey, before they moved to Los Angeles. Grimmie had cited her mother, a three-time breast cancer survivor, as a major inspiration for her musical career. On September 2, 2018, Grimmie's mother Tina Grimmie died at the age of 59 after a "courageous and brave battle with breast cancer". Christina was an animal rights activist and participated in fundraising events for the Humane Society of the United States. The Christina Grimmie Animal Medical Fund was created in her honor, and she posthumously won the "Impact Award" from the industry for her animal rights activism. She also worked with PETA to promote pet adoption, after adopting a dog in 2014. In her honor she received a leaf on PETA's Tree of Life, which honors heroes for animals. Christina was an anime fan, and had a Twitch channel where she frequently streamed.
A large crowd attends a memorial service for Christina Grimmie at Fellowship Alliance Chapel in Medford on Friday, June 17th, 2016. Grimmie was a rising star from Evesham was gunned down a week ago from this image being taken after a concert in Orlando Florida by an obsessed fan. Photo credit - Chris Lachell / Camden Courier-Post via AP
Christina Victoria Grimmie was born to Tina and Albert Grimmie in the Marlton section of Evesham Township, New Jersey, on March 12th, 1994. Her mother worked as a receptionist until she was diagnosed with breat cancer, her father worked at Verizon Communications as of 2014. She had an older brother, Marcus (who served as Christina's road manager during her performances. Christina was of Italian and Romanian descent and grew up in Marlton, New Jersey, where she attended Bethel Baptist Christian School, Marlton Middle School, and Cherokee High School. Her father noticed Grimmie's talent for singing when she was six years old, and she started playing the piano at age 10. Despite having received piano lessons, Grimmie said she played by ear.
Image Above - Christina Grimmie with her mother Tina Grimmie who sadly died form breast cancer aged 59.
So Christina Grimmie was certain to become a major star in music and show business in general, Unknown to her a man who went by the name of Kevin Loibl was also a massive fan of hers but his interests were far reached and unnaturally demented, He was an obsessed fan who spent every minute of the day thinking about Christina and his fantasy that one day he could be with her, This bizarre introverted repeating obsession sent Loibl into a realm of madness and insanity. Killer Kevin Loibl who worked for Best Buy was so infatuated with the singer, he is said to have undergone a hair transplant, laser eye surgery and stopped eating meat to lose weight, so he could impress her. Christina was signing autographs for fans after a performance at the Plaza Live in Orlando, Florida on a Friday night 10th June 2016. Grimmie performed with "Before You Exit" at The Plaza Live in Orlando, Florida, Earlier that day she posted a call out on social media asking people to come to the concert. After their performance ended at 10:00 PM local time, Grimmie signed autographs inside of the venue. At 10:24 PM,
Image Above - Obsessed fan Keven Loibl turned his weapon on himself after shooting Christina Grimmie resulting in his death also.
Grimmie took to the stage at The Plaza Live in a black crop top, matching miniskirt and boots, singing songs from her self-titled EP, which was released in February. The 22-year-old Voice alum appeared to be in good spirits -- looking completely comfortable on stage -- smiling wide as she opened up for the pop-rock band, Before You Exit.
Loibl had travelled by Taxicab to Orlando from his home in St.Petersburg, Florida with only one intention on his mind and that was to shoot and kill Christina in cold blood, Loibl had secretly brought along two handguns, two extra magazines full of ammunition, and a large hunting knife in his attempt to take her life. Loibl had no problems enetring the Plaza and he was not searched or checked for his weapons he was under no suspicion as he waited patiently at the back of the large hall until Christina began to meet and greet her fans with hugs and autographs. According to Orlando police, the bags of the attendees would normally have been checked, but there were no metal detectors at the venue. One witness complained that the security was concerned about food and beverages being brought into the theatre, but did not catch Loibl's guns. Witnesses described Loibl as "nervous" and "kinda creepy". Though Loibl did not have an arrest record in his home county, he had previous run-ins with the police and purchased the guns legally. He did not appear to know Grimmie personally; nor did Grimmie know of him. He also had no diagnosis of any mental illnesses, but had a history of violence. Police did not offer a motive, but said that Loibl had shown an "unhealthy and unrealistic infatuation" with the singer and tried to make himself more physically attractive for her through weight loss, hair plugs, and eye surgery.


Image Above - The Plaza Live in Orlando Florida. The Orlando Sentinel described his motive as "If I can't have you, then nobody else can — and I'm going to possess you by taking your life." Although Loibl lived "like a hermit",his family said that they were not aware of his plans to travel to Orlando nor that he possessed any guns. They also stated that they had never heard of Grimmie, or seen Loibl talk about her, nor watch "The Voice" However, his "only friend in the world" claimed to have known about Loibl's obsession, though not its extent; Loibl's co-workers stated the same. They also said Loibl would be "angry and defensive" when questioned about his obsession, and before the shooting had stated he was "tired and ready to ascend."
Loibl could stand no more as he contemplated his actions and his bizarre and unhealthy obsession with the star, He approached Christina as she was signing autographs at the front of the stage and shot her at point blank range four times, A loud pop pop pop pop sound was heard as the bullets exploded out of the barrel severely injuring Christina, One bullet hit her in the head and a further two bullets struck her in her chest area, Christina had opened her arms to give her perpetrator a loving hug and he chose the moment to take her life, As witnesses fled the scene, Loibl was tackled by Grimmie's brother, and the men scuffled. Loibl broke free, backed against a wall, and shot himself dead. Grimmie was on the ground and bleeding from the head; after CPR was performed on her, 911 was called and she was taken to Orlando Regional Medical Center in a critical condition with four gunshot wounds. Sadly Christina passed away from her injuries just before 23:00 local time. Her death was declared a homicide murder.
The desire of obsessive fans to harm famous people is not new (John Lennon was assassinated in 1980 and Gianni Versace in 1997 by fans who felt some kind of ownership or relationship with them), but YouTube can stoke that obsession even further. Firstly, there is the apparent closeness of the relationship between star and fan, with the creator throwing out mentions in their videos and social media posts and staring directly into the lens – and thus the viewer's eyes. Secondly, those stars are expected to be more accessible than conventional celebrities, as shown by the Grimmie meet-and-greet, common to pop stars and YouTubers. More than a quarter of people aged 18-24 told the pollsters asking them for this piece that they know KSI (another famous YouTuber) well. Famous people usually entertain in some way be it an actor singer or fashion designer etc, Most famous people have an invisible wall between them and there fans in some way, Most stick with there own crew marrying into money and socializing with other rich and famous people, Some fans might feel isolated and even used they can't simply go knocking on their door for a chat and a coffee they can only participate in some way by watching them perform either at a live show or on TV and radio, buying there music and posters merchandise going to there movies and so on.
Some stars have a lot of security to protect them from possible attack and rightly so but this will only fuel the hands off keep your distance from me perspective an obsessed fan may feel. Loibl was mentally ill and his obsession with Christina proved too much for him to handle, He may of thought that she would become incredibly famous and then her closeness with fans would end as not all famous singers actors have that hug and kiss approach to there fans. Grimmie was buried at Berlin Cemetary, in a private ceremony on June 16. The following day, thousands of friends and fans attended a public memorial held in Medford, New Jersey. Dozens of artists and other celebrities took to social media in response to Grimmie's death. The Voice tweeted, "There are no words. We lost a beautiful soul with an amazing voice". Christina's former coach, Adam Levine, wrote that he and his wife were "absolutely devastated and heartbroken ... This is yet another senseless act of extreme violence." Blake Shelton wrote "I'm stunned and disgusted and heartbroken that we lost that sweet little girl." Longtime friend and former tour-mate Selena Gomez was performing only a few miles away from Christina at the Amway Center when she was shot. The following morning she wrote, "My heart is absolutely broken. I miss you, Christina." Gomez also tearfully dedicated her performance of Hillsong's "Transfiguration" to Grimmie's memory at her Miami concert the following night on June 11th, and then canceled a meet-and-greet scheduled to take place that night, citing fear and grief. Gomez later checked into rehab and put her tour on hold.
Many others dedicated performances to Grimmie, such as Justin Bieber, Sabrina Carpenter, Demi Lovato, Maroon 5, Twenty One Pilots, Charlie Puth, and Rachel Platten. Dove Cameron who had previously collaborated with Grimmie, expressed her grief over the course of a few days on Twitter. Before You Exit, with whom Grimmie had performed before the shooting, tweeted, "Today we lost an angel, sister, and a beloved friend." The family of the perpetrator of Grimmie's death left a handwritten note on their doorstep offering their condolences and apologies for their son's actions, with "no other comments".Susan Wojcicki, the CEO of YouTube, paid tribute by saying the YouTube family was "heartbroken" and "shocked" to hear of Grimmie's murder, with YouTube officially paying tribute on their website. Many YouTubers made tribute videos for Grimmie, and on June 17, a montage of clips featuring Grimmie titled "In Loving Memory Of Christina Grimmie" was posted on her official YouTube channel, which gained upwards of 2.5 million views and 33,000 comments in the first four days. Songs written and recorded in Grimmie's memory include Tyler Ward's "A Song for Christina"; Before You Exit's "Clouds" MAX's "Christina's Song" and Blink of an Eye" by Tori Kelly. In season 11 of The Voice the coaches performed "Dream On" at the start of the show, as a tribute to Christina. In season 12, Team Adam performed "Hey Jude" as another tribute to Grimmie; her family was in the audience.
On June 11th, a GoFundMe was created by Grimmie's manager to cover funeral costs and expenses for the Grimmie family, raising over $170,000 in two days and surpassing its goal of $4,000. It received over 25,000 shares through social media, but soon after, Adam Levine offered to pay for all expenses. Also, a petition was created on change.org to honor Christina, a fan of the video game series, The Legend of Zelda, by naming an NPC after her in the upcoming Legend of Zelda game set to be released in 2017. It was signed by over 70,000 people, including her brother Marcus, though nothing ever came of it. Grimmie was scheduled to appear at E3 2016, the former president of Nintendo of America, Reggie Fils-Aime, gave his condolences to Grimmie and the victims of th eOrlando nightclub shooting before giving his Nintendo E3 speech on announcing The Legend of Zelda: Breath of the Wild.
Grimmie's death led to calls for increased security at performing arts venues, and also created a discussion about gun control and mental health. American heavy metal band Pantera, noting the similarities between Christina's murder and the deaths of former Pantera guitarist Darrell Abbott and three others in 2004, urged concert promoters and club owners to impose stronger measures to protect artists from "gun wielding fanatics. Sadly, that's not the case and another rising star had to pay the consequences with her life." The Plaze Live reopened four days after the shooting, and paid tribute to Grimmie. Management asked Orlando police to help evaluate the club's security. Some singers in Las Vegas including Cali Tucker, another season six contestant on The Voice- were given escorts after their performances. In California, Vidcon added metal detectors and security officers, and banned informal meet-and-greets, in the wake of Grimmie's shooting. Video personalities including Joey Graceffa were assigned private security. An industry attorney said the extra measures are "expensive, and fans don't like it. But this is the new reality."
A very similar occurence happened on December 8, 2004, Darrell Lance Abbott (August 20, 1966 – December 8, 2004), best known by his stage name Dimebag Darrell, was an American musician and songwriter. Damageplan was performing at the Alrosa Villa nightclub in Columbus, Ohio, As the band played the first song of its set list, Nathan Gale, a deranged fan, rushed onto the stage and shot Abbott multiple times with a Beretta M9. The band's head of security, Jeffrey "Mayhem" Thompson, then tackled Gale, but was fatally shot in the ensuing struggle. A fan, Nathan Bray, was also murdered as he attempted to aid Abbott and Thompson, as was Erin Halk, an employee of the venue who tried to disarm Gale. Three others were wounded before Columbus police officer James Niggemeyer entered the club and shot Gale once in the head with a Remington Model 870, killing him. Being one of the driving forces behind Groove Metal he is considered among the most influential guitarists in heavy metal history.
The Pulse nightclub shooting occurred the night after Grimmie's murder, and also took place in Orlando, Florida, it was only four miles from where Grimmie was shot. While police confirmed that the two shootings had no connection, Billboard published "An Open Letter to Congress: Stop Gun Violence Now" on June 23 demanding background checks for every gun purchase and an outright ban on sales to suspected terrorists. The inspiration for the letter came from both shootings, and Billboard's editors said the ease with which "dangerous people" can get guns is the one connection between Grimmie's murder and the Pulse shooting. The letter was signed by nearly 200 music industry luminaries, including artists, Cher, Jennifer Lopez, Lady Gaga, Britney Spears, Thom Yorke, surviving Beatles, Paul McCartney and Ringo Starr, and executives Daniel Glass, Irving Azoff,m and Russell Simmons. In February 2017, Grimmie's family announced their plans to create a foundation in her honor named "The Christina Grimmie Foundation". The foundation's purpose is to support those affected by gun violence and/or breast cancer. The foundation frequently hosts events in Grimmie's honor, to ensure that Grimmie's death is "not the end of her story." Later that month, an episode of 48 Hours titled "Stalked" aired focusing on Christina's death. On the second anniversary of Grimmie's murder, the city of Orlando paid tribute, as did the police force. That same month, a podcast titled "Christina Grimmie: The Murder of a Rising Star" was released, with separate episodes all focusing on key components of her murder. After the Jacksonville Landing shooting occurred in August 2018, BBC news compared Christina's murder with it, along with other shootings that had occurred in Florida.
On June 12, 2016, Omar Mateen, a 29 year old security guard, killed 49 people and wounded 53 others in a mass shooting inside Pulse, a gay nightclub in Orlando, Florida, United States. Orlando Police Department officers shot and killed him after a three hour standoff. In a 9-1-1 call made shortly after the shooting began, Mateen swore allegiance to the leader of the Islamic State of Iraq and the Levant, Abu Bakr al-Baghdadi, and said the U.S. killing of Abu Waheeb in Iraq the previous month "triggered" the shooting. He later told a negotiator he was "out here right now" because of the American-led interventions in Iraq and in Syria and that the negotiator should tell the United States to stop the bombing. The incident was deemed a terrorist attack by FBI investigators. Pulse was hosting a "Latin Night," and most of the victims were Hispanic. It is the deadliest incident of violence against LGBT people in U.S. history and the deadliest terrorist attack in the U.S. since the September 11th attacks in 2001, At the time, it was the deadliest mass shooting by a single shooter in U.S. history, being surpassed by the Las Vegas shooting a year later.
Image Above - Plasterboard is ripped off the walls from gunfire during the Orlando massacre - Credit: Splash News - In December 2016, six months after her murder, Grimmie's family filed a wrongful-death lawsuit against several entities, including the concert promoter, the foundation that owns the venue, and the security company working the event. In January 2017, the venues requested that the judge dismiss the lawsuit, claiming Florida law does not allow business owners to be held liable for attacks on their property. A hearing on the motion to dismiss the lawsuit was set for May 23. The lawsuit was dismissed but Grimmie's family was given an opportunity to re-file the suit. The judge stated that the suit did not make enough of a distinction between the concert promoter and the venue owner. In May 2017, the family's attorney, Brian Caplan, said that Grimmie's family would file a new complaint after a Florida judge dismissed the original lawsuit.
Michael Simon/startraksphoto.com
Christina Grimmie with brother Mark Grimmie in 2014. On April 9, 2018, just short of a year after the Grimmie family filed a new complaint in a Florida court, it was revealed that a judge rejected the defendants' AEG Live and the Orlando Philharmonic Orchestra Plaza Foundation motions to dismiss the case, and has allowed the family's lawsuit to move forward. In their lawsuit the Grimmie family alleges that the defendants "failed to take adequate security measures to ensure the safety of the performers and the attendees at the concert venue." Grimmie's family is also being allowed to move forward on claims of "negligent infliction of emotional distress". The judge determined more research on the claims is needed before going forward. No time frame has been given on the next steps in the case or when a decision would be reached.
A note expressing "deepest sorrow" has reportedly been posted on the home of the family of Christina Grimmie's killer. The small note was stuck to the door of Kevin Loibl's house and read, " "Deepest sorrow for lost [sic] to the family, friends and fans of the very talented, loving Christina Grimmie," the note posted on a home in St Petersburg reads. "No other comments (sic)."
Television

2011 - So Random! Role (Herself) Christina was a guest performer
2012 - Power Up (Herself) Christina was a Host
2012 - Remixed - (Herself) Christina was a Host
2012-2014 - Dancing with the Stars - (Herself) Christina was a Musical Guest
2014 - TakePart Live - Herself - Guest
The Voice - Herself - Contestant-Performer
2014 Orange Bowl - Herself - National Anthem Singer
2015 Drama King Herself Guest
Teens Wanna Know Herself -
VIP for a Day Herself -
Film: The Matchbreaker - Role - Emily Atkins - Independent Film.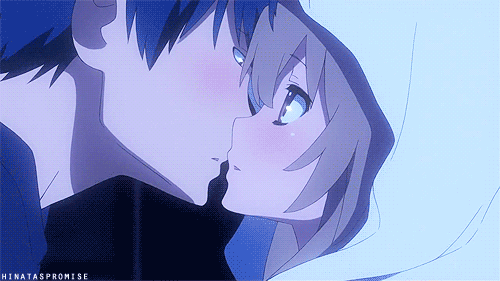 Compilation albums
The Complete Season 6 Collection (The Voice Performance)
Released: May 20, 2014
Label: UMG, Republic
Format: Digital download
Peak Chart Position 192

The Matchbreaker (Original Motion Picture Soundtrack)
Released: Nov 29, 2016
Label: So Broken Up
Formats: CD, digital download


Find Me Released: June 14, 2011
Formats: CD, digital download
US 35 US Indie 6 Canada 44

Side A Released: February 21, 2016
Label: LH7 Management
Formats: CD, digital download
US 171 US Indie 11 Cananda —

Side B Released: April 21, 2017
Label: UMG, Republic
Formats: CD, digital download
— — —

Single "Advice" Year 2011 Peak Chart Positions Album

"Liar Liar" 2013 -
Tell My Mam - 2013
Feelin Good - 2014
Wrecking Ball (The Voice Performance) 2014
I Knew You Were Trouble (The Voice Performance) 2014
Counting Stars (The Voice Performance) 2014
I wont Give Up - (The Voice Performance) 2014
Dark Horse - (The Voice Performance) 2014
Hold on Were Going Home - (The Voice Performance) 2014 (74 6 64)
How To Love - (The Voice Performance) 2014 (79 7 79)
Hide and Seek - (The Voice Performance) 2014
Some Nights - (The Voice Performance) 2014
Cant Help Fallin in Love - (The Voice Performance) 2014 (74 4 68)
Somebody That I used To Know (Grimmie and Adam Levine) - (The Voice Performance) 2014 66 — 47
"Must Be Love"
2015 - "Cliché" "Stay with Me"
(Diamond Eyes and Grimmie) "Shrug" — — —
"Love Song to the Earth" (Paul McCartney, Jon Bon Jovi, Sheryl Crow, Fergie, Colbie Caillat, Natasha Bedingfield, Leona Lewis, Sean Paul, Johnny Rzeznik, Krewella, Angelique Kidjo, Kelsea Ballerina, Nicole Scherzinger, Grimmie, Victoria Justice and Q'orianka Kilcher)

2017 - Invisible - "Sublime"
2018 - "Little Girl"
2019 - "Hold Your Head Up"


Music Videos

2011 "Advice" Director - Sean Babas
2013 "Tell My Mama" David Turvey
2014 "Feelin' Good"
2015 "What a Girl Is" Layne Pavoggi
2016 "Snow White" King Hollis
"Anybody's You"
"Deception"
"Without Him"
"My Buddy"
2017 "Invisible" Stephen Leonard
2018 "Little Girl"


Awards and nominations

2011 American Music Awards - New Media Honoree (Female) Won
Youth Rock Awards Rockin' Indie Artist of the Year Won

2012 - Intense Radio's Music Awards Best Female Cover Artist Won
2013 - Radio Disney Music Awards - Breakout Artist of the Year Nominated
2014 - Young Hollywood Awards - Viral Superstar Nominated
2014 - Teen Choice Awards - Choice Web Star: Music Nominated
2015 - Shorty Awards - Best YouTube Musician Nominated
iHeartRadio Music Festival - Macy's iHeartRadio Rising Star Won
2016 - Teen Choice Awards - Choice Web Star: Music Won
2017 - Humane Society (HSUS) Impact Award Won
Opening Acts - Selena Gomez & the Scene - A Year Without Rain Tour (2010-2011)
DigiTour - Lancaster PA, Washington D.C., New York NY (2011)
Selena Gomez & the Scene - We Own the Night Tour (2011)
Selena Gomez - Stars Dance Tour (2013)
iHeartRadio Music Festival – Las Vegas, NV (2015)
Rachel Plattern - The Wildfire Tour (2016)
Before You Exit - All The Lights Tour (2016)

Public Tours

The Voice - Summer Tour (2014)
Before You Exit - January and February UK/Europe Tour (2015)
Concluding thoughts:

What a crazy world we live in it is very violent and unpredictable, Christina was so young and had her whole life ahead of her but it was so cruelly snatched away by an obsessed fan, We may never know the true motives why Loibl shot and killed Christina, Christina covered a lot of other artists songs and music, did she upset Loibl with one of her covers he certainly had a strong desire to kill Christina. Did he not want this kind and gentle soul to change with the money and fame her music would bring, Some famous people have vast amounts of money and enjoy flaunting it to the max, this can only separate the poor and the rich further, Celebrities feed off money and attention and they always want more and more of the stuff, Celebrities have also done some stupid things and they don't always behave responsibly with there drug fueled parties, expensive holidays and material goods that are way beyond the reach of normal people who work 40 hours a week to feed there families while some celebrities get millions just for getting out of bed. Are they worth it? well they must be if the public supports there films and music, if the public stopped there support the actor musician would soon become obsolete, But in real terms famous people are no different to normal law abiding citizens, we all have two arms and two legs we are the same in that respect it is money that divides people and the lifestyle it provides.
Stalking of the rich and famous is not going to go away over night, Fan's and there idols have a strong bond and little changes or actions can send a fan into a fit of rage or tears it can be extreme for some fans, In February 2018, one fan decided that he wanted to get even closer to another big YouTuber, Logan Paul. Twenty year-old Tahj Deondre Speight decided to break into Paul's $7 million home in the San Fernando Valley in California. When the YouTuber returned home with his father at around 10pm, Speight was asleep on the sofa in the living room, charging up his phone in a power socket under a coffee table. As Paul's father grabbed the intruder, Paul shouted at Speight: "Yo, who the fuck are you? My boy, we are about to fucking murk [stab] you." Though the footage was captured on camera and uploaded to Paul's YouTube channel, police confirmed the incident actually happened, saying that Speight told them he wanted to meet the YouTuber. One of the many reasons Logan's brother Jake left his rented home was that the fans who would stake out his front door had tested his neighbours' patience.
Though this story is one of non fiction it outlines a good example of how an obsessed fan could go to extreme lengths to hurt kill or torture their victim. The Movie Misery was released in 1990 and is an American psychological horror film directed by Rob Reiner based on Stephen King's 1987 novel of the same name. This film centers around an obsessed and psychotic fan that is completely hypnotized by the work of a certain famous author Paul Sheldon. Paul Sheldon is the author of a successful series of Victorian romance novels featuring a character named Misery Chastain. Wanting to focus on more serious stories, he writes a manuscript for a new novel that he hopes will launch his post-Misery career. While traveling from Silver Creek, Colorado to his home in New York City, Paul is caught in a blizzard and his car goes off the road, rendering him unconscious. A nurse named Annie Wilkes finds Paul and brings him to her remote home.
Paul regains consciousness and finds himself bedridden with broken legs and a dislocated shoulder. Annie claims to be his "number one fan" and talks a lot about him and his novels. Out of gratitude, Paul lets Annie read his new manuscript. While feeding him, she is angered by the profanity in his new work and spills soup on him, but apologizes. Soon after, Annie reads the latest Misery novel, discovers that Misery dies at the end of the book, and flies into a rage. She reveals to Paul that nobody knows where he is and locks him in his room.
The next morning, Annie forces Paul to burn his new manuscript. When he is well enough to get out of bed, she insists he write a new novel titled Misery's Return, in which he brings the character back to life. Paul complies, believing Annie might kill him. One day, when Annie is away, Paul begins stockpiling his painkillers. He tries poisoning Annie during dinner but fails. Paul later finds a scrapbook of newspaper clippings about Annie's past. He discovers that she was tried for the deaths of several infants, but the trial collapsed due to lack of evidence. Annie had quoted lines from his Misery novels during her trial. Annie later drugs Paul and straps him to the bed. When he wakes, she tells him that she knows he has been out of his room and breaks his ankles with a sledgehammer to prevent him from escaping again.
The local sheriff, Buster, is investigating Paul's disappearance. When a shopkeeper informs the sheriff he has sold Annie considerable quantities of typing paper, Buster pays Annie a visit. When he finds Paul drugged in the basement, Annie shoots Buster with a shotgun, killing him; she tells Paul that they must die together. He agrees, on the condition that he must finish the novel in order to "give Misery back to the world". He conceals a can of lighter fluid in his pocket.
When the manuscript is done, Paul asks for a single cigarette and a glass of champagne, as is his usual ritual when completing a book, to which Annie complies, when she leaves, he sets the manuscript on fire in front of her. As Annie rushes to save it, Paul strikes her with the typewriter and they engage in a violent struggle, with Paul stuffing her mouth full of the burned novel in retaliation. Annie gets up and steps forward to attack Paul, who trips her and she hits her head on the typewriter. Believing her dead, Paul crawls out of the room, but Annie suddenly springs back to life and attacks him once again. Paul grabs the base of a heavy statue and viciously bashes her in the face, finally killing her.
Eighteen months later, Paul, now walking with a cane, meets his agent, Marcia, in a restaurant in New York City. The two discuss his first post-Misery novel, and Marcia tells him about the positive early buzz. Paul replies that he does not care and that he wrote the novel for himself. Marcia asks if he would consider a non-fiction book about his captivity, but Paul declines as he is obviously suffering some kind of psychological trauma from his experiences, and often suffers nightmares and hallucinations of Annie coming to get him for revenge. Just as he says that Paul sees Annie and reacts with horror. However, that was only a hallucination, and in actuality it was a waitress, who tells Paul she is a big fan of his. Paul meekly replies "That is very sweet of you."
This film stars - James Caan, Kathy Bates, Lauren Bacall, Richard Farnsworth, and Frances Sternhagen.
A woman named Elizabeth Isherwood (Known as Mary) was on holiday at Plas Talgarth holiday complex which is a timeshare near Machynlleth in Wales. It was September 2017 and the former policewoman from Wolverhampton had decided to rent the villa alone. On the first night of her stay Mary decided she needed to go to the bathroom and on her way back along the darkened corridors she accidentally mistook an airing cupboard for her bedroom door. The series of events that followed caused the death of Mary as she became trapped inside the small space. With a stroke of endless bad luck the doorknob to the airing cupboard fell off stopping the woman from exiting. Mary was 60 years old and had now realised she was trapped inside the cupboard, The door knob had detached itself from the internal mechanism and she was unable to turn the door spindle. There was no light inside the cupboard and as panic set in Mary began to pull off the shelves from inside in a desperate effort to escape, It is not clear how long Mary survived inside the cupbaord but her screaming and banging did not alert anyone who could of saved Mary from her death. Other residents did hear some loud banging on the Saturday night but took no action as they thought it was maintenance work. The airing cupboard was located inside the ensuite bathroom and somehow Mary had walked into it maybe thinking it was the exit door.
Her devastated son, Craig, 32, and ex-husband Clive, revealed that Mary had been staying at the timeshare, which the family co-owned, by herself, for a week. Mary, 60, had gone for a drink with her ex-husband on Friday evening, before going to stay at the property, which the whole family often used to stay in together. The couple had met in the police force, but split almost 30 years ago when Mary came out as gay, but had always remained on good terms. Her family believe she took a swim in the pool at the complex before returning to her room, and after going to bed that evening, without unpacking, the keen sports enthusiast, then woke in the middle of the night to use the en suite bathroom. On her way back to bed, her family believe Mary mistook the door to an airing cupboard as the door back into her bedroom and entered without realizing where she was going.


Some hours had passed and Mary was now trying different ways to try and escape, The naked woman managed to break a copper water pipe which began to spray cold water out and onto her body, This only made things much more worse as Mary was now becoming hyperthermic and she still could not escape the cupboard. By breaking a small piece of metal from the pipe Mary might be able to free herself if she used inserted the metal into the lock or between the gap between the door and the wall. Mary began to bang on the walls in an attempt to break through the plasterboard, And it has emerged she was just inches away from freedom after the coroner revealed she had managed to pierce one of the walls, Unfortunately on the other side of the wall was a picture but Mary did not realize that and if she had maybe she would be alive today. Mary was exhausted as she continued to bang for a 24 hour period but no one came to help her,


After seven days had passed water had began to leak from the property which alerted staff who informed maintenance to investigate, John Jones, head of maintenance at the resort, said he looked into a hole in the airing cupboard wall and saw Ms Isherwood's body. "I saw the body of a lady on the floor," he recalled in evidence. "I was so shocked at what I had found." ​Sadly Mary had died from hypothermia and had been locked inside the cupboard for seven days. Her son, Craig, said: "She hadn't even unpacked as when they found her body a week later her clothes and case were still in the room untouched. "We are all absolutely devastated to find out what happened. Mum was so sporty, fit, healthy, and loved playing golf. "If anyone could have got out of that cupboard it would have been Mum. Mary quit the police force after coming out as gay and relocated to London where she began working for the Post Office Investigation Service. While in London she met her partner Rosie and the couple moved to New Zealand together in the early 90s. Mary returned to the UK in the early nineties and began working as a carer.
"It was our time share that we'd bought together when we were married but we'd recently sold it. ex husband Clive Isherwood said, "The staff at the complex had given Mary some vouchers to use for a final stay. She would've usually gone with friends but nobody could make it during that week so she went alone. "We think she arrived there early on the Saturday, had gone for a swim and then gone back to the room after she'd checked in. Mary had not even unpacked her suitcase as it was found undisturbed on top of her bed including her clothes.
Mary's son, Craig Isherwood, said he is now seeking compensation from the resort owners Macdonald Resorts. Mr Isherwood believes the company was negligent in failing to check whether the door handle was working properly. The 33-year-old said he was bringing the legal action to try to prevent any other family going through a similar ordeal. My mother died in the most terrible circumstances you could imagine [...] Mum was fit and healthy and had years of a very happy life ahead of her. She had been playing golf almost on a daily basis and enjoyed looking after my two daughters, for whom she provided lots of care. She had a great job as a part-time carer which she thoroughly enjoyed because it meant she was able to meet lots of new people. The legal action is not about the compensation, because how can you put a value on a life? It is about the fact that this should never have happened. I just want the company to admit that they made a mistake in not checking the door properly and make sure that this cannot happen to anyone else.
– CRAIG ISHERWOOD
Image Above - Craig Isherwood 33 and his father Clive 65 CREDIT: MICHAEL SCOTT/CATERS NEWS - Mr Isherwood is being represented by Adam Wilson from law firm FBC Manby Bowdler. Mr Wilson said "This was a quite horrific tragedy. There is no amount of money which can compensate Mr Isherwood and his two children for the loss of a much-loved mother and grandmother." "The central issue is whether the company was negligent in not correctly maintaining the door at the property, which we believe to be the case." An inquest earlier this year ruled Mrs Isherwood died of misadventure. Macdonald Resorts say they cannot comment at this stage.