Father Kevin Lee at the Dedication of Padre Pio Catholic Church in Glenmore Park, 2010. An Australian man removed from the priesthood for secretly marrying has been killed by typhoon Haiyan just weeks after becoming a father. Kevin Lee, who made headlines worldwide in May 2012 when he was defrocked after revealing he had been married for more than a year, drowned after disappearing in rough surf off Samar Island in the Philippines. His body was found by police early on Sunday morning in 2013. Mr Lee had been living with his Filipino wife, Josefina, and recently celebrated the birth of a baby girl, Michelle. The 50-year-old, a whistleblower on sexual abuse in the Catholic Church, recently reflected on his blog that had he not broken his vow of celibacy, his daughter would not be alive.
'I have always believed that nothing happens without God's divine permission,'' he wrote. The couple met in a Manila karaoke bar in 2011, when Mr Lee, then the priest at Padre Pio parish in Glenmore Park in Sydney's west, was on a pilgrimage with other members of the church. Mr Lee has said they fell in love while singing George Michael's Careless Whisper. They married soon afterwards. Before leaving the priesthood, Mr Lee met with then opposition leader Tony Abbott to discuss running for the western Sydney seat of Lindsay. He later sought Liberal preselection for the seat of McMahon but he was defeated by his friend Ray King, who was a police commander at Fairfield when Mr Lee was a police chaplain.
Mr King said he and Mr Lee fell out over the preselection and he was ''devastated'' they had not had a chance to reconcile. Mr King remembered Mr Lee as a ''gifted priest'' who knew the names of all his parishioners and the children at the local Catholic schools. He said the community was in shock over Mr Lee's death but it would rally around his widow, parents, Matthew and Margaret, and nine siblings. ''We all believed that Kevin had turned his life around with the birth of his baby and was really starting to enjoy his life in the Philippines,'' Mr King said. Mr Lee said he witnessed the cover-up of serious crimes while a priest and had campaigned on behalf of victims of sexual abuse. His book, Unholy Silence, which claimed to expose the ''well kept, dark, in-house secrets'' of the church, was published this year.


Anthony Fisher, bishop of Mr Lee's former diocese of Parramatta, said he would offer a Mass for Mr Lee and called for prayers for him and his family. ''I extend my deepest sympathy to his widow, Josefina, and her children during this time of personal tragedy for them,'' Bishop Fisher said. ''I also extend my condolences to Kevin's parents and family here in Australia in their deep sorrow. ''Difficult as was the mode of his departure [from the church], we honour the work Kevin did as the founding parish priest of Padre Pio parish, Glenmore Park, and his ministry as a chaplain with NSW Police.'' A Department of Foreign Affairs and Trade spokeswoman said Australians concerned about family and friends in the region should first try to contact them directly.
Father Kevin Lee and Josefina
Image Above - Inside the church of Padre Pio parish, Glenmore Park - IT is tempting to start this story with: a truck driver, a police officer and a Catholic priest walk into a bar ... Because that is what happened. It was 11pm on a sweaty night in Manila. The bar was called Shinju No Mori - "Forest of the Pearls". The truck driver was Steve Christie of Cranebrook in Sydney's west; the police officer was the barrel-chested Ray King of the Liverpool Local Area Command; the priest was the trendily dressed and shaved-of-head Father Kevin Lee of the Padre Pio Catholic Church in Sydney's Glenmore Park. The three men had been on a pilgrimage in the Philippines with seven others from their church. They'd visited an orphanage, snorkelled around the islands, and were generally having a good time. The bar was directly below the hotel where they were staying. There were women out the front known as "guest relations officers" - poor girls from the villages who lend a bit of glamour to the joint and encourage Westerners to drink and use the karaoke machine.


So the three men sat down and a couple of bar girls approached, including a 25-year-old mother of two who told the group that her name was Dimple; in fact, it was Josefina. Like the others, this slightly built woman was from a poor village - her own mother had died when she was just 16 and her job before moving to Manila was selling plastic buckets in the streets. By evening's end, Father Kevin would be in love with her. Before long, they'd be married. You can see how this is no joke, but a very serious matter: Catholic priests are not allowed to marry, especially if they intend to keep giving - and receiving - Communion. It's a terrible deception, one of the few things a priest can do that will certainly cost him his cassock.
And so, when the story of Father Kevin's secret marriage was revealed in May, it caused a great scandal. There were headlines across the globe - "Australian Priest Confesses to Leading Secret Double Life!" screamed America's NBC - and a storm of controversy on Facebook. Father Kevin immediately lost his job and the house that came with it, which explains why he's now living in the spare room of a friend's place on one of those estates in Sydney's west that is so new, the sat-nav can't find it. "I'm working on a tell-all book," he says the first time we meet, over cups of tea at the kitchen table in that house, "and it's basically going to blow the whistle on the Catholic Church." How so? "I know all the secrets," he says. "When it comes to celibacy, a lot of priests are hypocrites. They've either got girlfriends or they're gay and some of them have paedophilic tendencies. And I should know. I was a Catholic priest for 20 years."
JUST six weeks ago former western Sydney priest Kevin Lee was celebrating the birth of his daughter Michelle, joking about buying her a Sydney Roosters jersey and enjoying the family life he would never have experienced in his former life as a celibate priest.
But yesterday November 9th 2013 the priest, who helped blow the whistle on child sex abuse in the Catholic Church and was removed from the Glenmore Park parish last year after admitting to secretly marrying his wife, became the first confirmed Australian death in the wake of Super Typhoon Haiyan in the Philippines. A Melbourne family yesterday also pleaded for details of their traveller daughter last heard from in the Philippines as a regional police commissioner upgraded the disaster death toll estimates from 1000 to at least 10,000 people, mainly in the Leyte province, following Haiyan's sustained winds of up to 315km/h and 3m-high storm surges.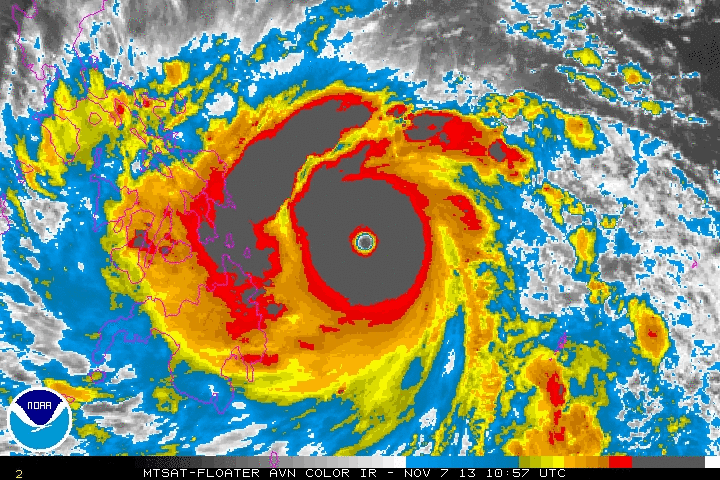 It is understood Mr Lee, who helped bring about the royal commission into child sexual abuse, drowned after going out into the typhoon during his daily swims. The Department of Foreign Affairs and Trade did not identify Mr Lee but yesterday confirmed the death of a 50-year-old NSW man in the immense tropical storm. News_Rich_Media: One of the most powerful typhoons in history may have killed as many as 10,000 people in the Philippines.
Mr Lee, 50, was living or on an extended stay in the Philippines with his wife Josefina and baby Michelle, - who are believed to be safe - after the dramas of the past two years, including a recent unsuccessful bid for Liberal preselection in shadow treasurer Chris Bowen's seat of McMahon. Fellow whistleblower Detective Inspector Peter Fox last night said Mr Lee had enjoyed swimming and recalled how they bonded over the fight for truth in the church. "I only spoke to Kevin three days ago and he was so happy," Det-Insp Fox said. "He was very strong willed - a lot like myself. He told me he was going to talk to the royal commission. Even though he was sad about leaving the church, he also found a fair bit of happiness with his relationship with his wife." In May last year Mr Lee announced he had a secret "double life'' for the past 12 months, married to Josefina and serving as a priest despite rules banning marriage.
A week before his death, Mr Lee wrote of the changes in his life after the September 24 birth of Michelle, which was: "Pretty awesome at the moment and beginning to understand what I was otherwise destined to miss out on. The best thing in my life, my daughter Michelle, would not be here if I had been faithful to my vows,'' he wrote on his blog.
In Sydney, Philippine Community Council of NSW president Arturo Sayas said the group had up to 100 calls from relatives and friends in NSW worried about loved ones in the region.
Two Australian disaster experts are already on the ground assisting the Philippine government and the United Nations.
There were also fears for more Australians, including Melbourne woman Maiko "Michelle" Reimann who last contacted her family on Friday when she sent a text message to say the typhoon was about to hit.
Filipinos carry sandbags as they reinforce a dike in preparation for a super typhoon that threatens to enter the country within the next 48 hours. Francis R Malasig / EPA
TACLOBAN, LEYTE, PHILIPPINES – NOVEMBER 23: A man clears debris near the shoreline on November 23, 2013 in Tacloban, Leyte, Philippines. Bodies continue to be recovered nearly two weeks after the devastating Typhoon Haiyan hit as the official death toll now exceeds 5,000. The typhoon has been described as one of the most powerful to ever to hit land, leaving thousands dead and hundreds of thousands homeless. Countries all over the world have pledged relief aid to help support those affected by the typhoon, but damage to the airport and roads have made moving the aid into the most affected areas very difficult. (Photo by Dondi Tawatao/Getty Images)
Philippine and US military personnel load relief goods for Tacloban for victims of Super Typhoon Haiyan.
(Photo: JAY DIRECTO/AFP/Getty Images)
Residents rush to safety past a fallen tree during strong winds brought by Typhoon Haiyan that hit Cebu city, central Philippines November 8, 2013.(Image: REUTERS)
Volunteers pack relief goods inside a Department of Social Welfare and Development warehouse before shipping out to devastated provinces hit by Typhoon Haiyan in Manila November 8, 2013.(Image: REUTERS)
Fishermen's outriggers are anchored in a river near Manila bay on November 8, 2013. Super Typhoon Haiyan smashed into coastal communities on the central Philippine island of Samar(Image: AFP/Getty Images)
Baby Claire 9, a sponsored child stands near her home which was smashed by falling coconut palm trees during Typhoon Haiyan, Her family was saved by running to a nearby community center, (2013 World Vision/photo by Jon Warren) Typhoon Haiyan made landfall in the Philippines on November 8, 2013, as a Category 5 storm. It laid waste to the Visayas group of islands, the country's central region and home to 17 million people. Haiyan was the most powerful storm in 2013 and one of the most powerful typhoons of all time. With wind speeds sustained at more than 150 mph, Haiyan was classified as a super typhoon, However, its massive storm surge was even more destructive. Local officials estimated that Tacloban City on the island of Leyte was 90 percent destroyed. The typhoon's fury affected more than 14 million people across 44 provinces, displacing 4.1 million people, killing more than 6000 people, and leaving 1,800 missing. In addition, 1.1 million houses were either partially or totally damaged, 33 million coconut trees (a major source of livelihoods) were destroyed, and the livelihoods of 5.9 million workers were disrupted.
Cyrah Mae, 4, and her family lost their home on Cebu island to Typhoon Haiyan. Along with hundreds of other families they received emergency food and water, sanitation supplies from World Vision were also handed out after the Typhoon had faded away. 2013 World Vision - photo by Jon Warren.