Lucas & Steve - Perfect (feat. Haris) [Official Music Video]
​
Always running on the move
Ain't a thing we couldn't do
Ooh, ooh
Sippin' liquor after school
Paper bags to hide the booze
Ooh
We'll make it I swear
'Cause we're halfway there
So let me take it, take it all the way
With my heart on my sleeve
In all honesty
There's something that I gotta, gotta say
Baby I don't deserve it
But I'll give you all I got and I'll make it worth it
Rely on me and baby you won't be nervous
'Cause if we give it a shot then we could be perfect
Making sure nobody knew
Trouble that we got into
Ooh, ooh
Skinny dipping in the pool
Breaking all our made-up rules
Ooh
We'll make it I swear
'Cause we're halfway there
So let me take it, take it all the way
With my heart on my sleeve
In all honesty
There's something that I gotta gotta say
Baby I don't deserve it
But I'll give you all I got and I'll make it worth it
Rely on me and baby you won't be nervous
'Cause if we give it a shot then we could be perfect (if we give it a shot)
Baby you won't be nervous
'Cause if we give it a shot then we could be perfect
Baby I don't deserve it
But I'll give you all I got and I'll make it worth it
Rely on me and baby you won't be nervous
'Cause if we give it a shot then we could be perfect (if we give it a shot)
Source: LyricFind
Songwriters: Adriaan Persons / Haris Alagic / Lucas De Wert / Magne Furuholmen / Morten Harket / Paul Waaktaar-Savoy / Steven Jansen
Perfect – Extended Mix lyrics © Warner Chappell Music, Inc, Kobalt Music Publishing Ltd.
Lucas & Steve is a Dutch DJ duo formed by house DJs Lucas de Wert and Steven Jansen from Maastricht. The duo was formed in 2010 and joined Spinnin' Records in December 2014. They released many singles on the sub-label Spinnin' Deep. They have also remixed songs by artists including Felix Jaehn and Lost Frequencies, Showtek and Laurent Wolf.
​
This song brings touching piano chords and upwinding house vibes along with a chorus that beautifully reworks the 80's classic 'Take On Me' by A-ha. The result is an ultimate blend of a timeless pop melody with contemporary dance sounds, a record that has the potential to turn into a worldwide hit again!



The original "Take On Me" was recorded in 1984 and it took two versions and three releases finally to chart in the United Kingdom, reaching number two on the UK Singles Chart in October 1985. In the United States in October 1985, the song became the only A-ha song to top the Billboard Hot 100, assisted by the wide exposure on MTV of its innovative music video, directed by Steve Barron. The video features the band in a live-action pencil-sketch sequence. The video won six awards and was nominated for two others at the 1986 MTV Video Music Awards.
Juventa - Move Into Light (Ft. Erica Curran) (Koven Remix) (Music Video)
​
We are, all that remains,
Of a world in chaos broken by change,
We are light in the dark,
Calling out for something to spark...
And we'll hide in the graphite,
Deep inside the earth,
And wait for the fires to start,
In your eyes
In your eyes
Calling out for something / In your eyes / Deep inside the earth
Deep inside the earth
In your eyes
In your eyes
Deep inside the earth
In your eyes
Calling out for something / In your eyes / Deep inside the earth
Source: Musixmatch
Juventa is one of the new-breed of super talented DJ/Producers in the scene unrestricted by genre boundaries, who at every turn continues to amaze and entertain with his studio output and DJ performances that most artists could only dream of being able to achieve at such a young age. With his first release at just 15 years old, Juventa quickly established himself thanks to diverse productions and remixes across leading labels such as Enhanced Music, 5 x World Number 1 DJ Armin Van Buuren's very own Armada Music imprint in Holland, scene legends Above & Beyond's Anjunabeats and even appearances on the likes of Disney, as his constantly evolving sound continues attract new fans to his fresh take on EDM. Now just 21 years old and with an army of A List DJ fans, Juventa has also seen serious air time on the likes of the UK's leading radio station BBC Radio One, and in the USA on Sirius XM with stand out hits such as 'The Strip', 'Bitsmash', '405' & his recent collaboration with vocalist Erica Curran: 'Move Into Light'. The aforementioned 'Move Into Light' has without question been his biggest hit to date, topping the dance charts in summer 2013 and the official music video racking up hundreds of thousands of views in a matter of days since it release. In addition to his own hits, he's been commissioned by none other than Above & Beyond for no fewer than three remixes on their Anjunabeats label, and has also remixed the likes of trance superstar Dash Berlin and the USA's leading duo Tritonal. Such work has gone on to establish him as a key name with the ability to put a star turn on any release. Over the past few years Jordin's style has developed in the most modern sense - whilst maintaining the melodic edge, a more progressive big room flavour has caught the ears of the biggest DJs on the planet, as he infuses genres to create his own unique 'Juventa' sound, and a sound that has made him in high demand across the globe as fans flock to see him perform live, from the likes of megaclub Home in Sydney, Australia, to Korea for The World DJ Festival in Seoul and the USA for Lucky Festival in Seattle. And the list doesn't stop there, where amongst a long list of career highlights he's also rocked the world famous Ministry Of Sound in London UK, and the 30,000 strong A State Of Trance in his homeland The Netherlands. He's been a part of KUURO since 2016 alongside Dutch DJ/Producer Luke Shipstad. A certified star at 21, and it's only just begun for Juventa!
Capital Cities - Safe And Sound (Official Music Video)
​
I could lift you up
I could show you what you want to see
And take you where you want to be
You could be my luck
Even if the sky is falling down
I know that we'll be safe and sound
We're safe and sound
I could fill your cup
You know my river won't evaporate
This world we still appreciate
You could be my luck
Even in a hurricane of frowns
I know that we'll be safe and sound (safe and sound)
We're safe and sound (safe and sound)
We're safe and sound (Hold your ground)
We're safe and sound (safe and sound)
I could show you love
In a tidal wave of mystery
You'll still be standing next to me
You could be my luck
Even if we're six feet underground
I know that we'll be safe and sound
We're safe and sound
I could lift you up
I could show you what you want to see
And take you where you want to be
You could be my luck
Even if the sky is falling down
I know that we'll be safe and sound
I could lift you up
I could show you what you want to see
And take you where you want to be
You could be my luck
Even if the sky is falling down
I know that we'll be safe and sound
We're safe and sound
We're safe and sound
We're safe and sound
We're safe and sound (safe and sound)
We're safe and sound (safe and sound)
We're safe and sound (Hold your ground)
We're safe and sound (safe and sound) We're safe and sound
Source: LyricFind
Songwriters: Ryan Merchant / Sebu Simonian
Safe And Sound lyrics © Sony/ATV Music Publishing LLC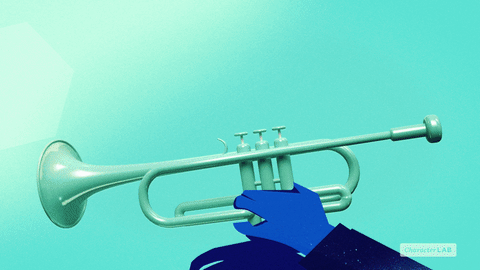 Safe and Sound" is a song by American indie rock duo Capital Cities. The song was released as a digital download in the United States in February 2011 and was released in Germany on April 5, 2013—around the time it finally started getting widespread airplay in the US. It was used in a promotional video for the Diabetes Hands Foundation's Big Blue Test program in 2011. It was used in a German Vodafone commercial and has peaked at number 1 on the German Singles Chart. The song is included on the duo's debut studio album, In a Tidal Wave of Mystery (2013). It was released as a new music bonus track on the compilation album Now That's What I Call Music! 45 in the United States. It has sold over a million copies in the US as of August 2013.
Nicholas D. Miller, known professionally as Illenium, is an American musician, DJ, and record producer. He has released three studio albums with his most recent, Ascend, being released in August 2019 on Astralwerks. That album was Illenium's first to top the Billboard Dance/Electronic Albums chart and also reached his highest peak on the Billboard 200 at number 14. Several of his songs have also appeared on the Billboard Hot Dance/Electronic Songs chart including two 2019 singles that peaked at number 3: "Good Things Fall Apart" with Jon Bellion and "Takeaway" with The Chainsmokers (featuring Lennon Stella). Illenium has also worked on numerous notable remixes, including those for The Chainsmokers' "Don't Let Me Down" and Flume's "Say It", the latter of which won the award for "Remix of the Year" at the inaugural Electronic Music Awards in 2017.
Illenium ILLENIUM - Take You Down // Good Things Fall Apart (Nurko & William Black Remix)
​
I didn't mean to hurt you when I hurt myself
It's just an empty voice screaming out for help
No, I didn't mean to scare you
But I couldn't see
That when I went to hell I was taking you with me
When I close my eyes
I'm climbing in the dark
Trying not to fall apart
Sometimes I get so high
Falling is the only out I see
And I don't wanna take you down with me
You're the love in my heart
Only love in my heart
Take you down
Take you down with me
(Don't wanna take you down)
(Take you down)
Down with me
Down, you're down with me
Down, you're down with me
(You're the love in my heart)
(Only love in my heart)
(Take you down)
This life is like a razor
When it cuts, I bleed
But it's in my hand and I'm doing it to me
Sometimes it's like an ocean
And it gets too deep
And there's no way that now you could rescue me
When I close my eyes
I'm fighting in the dark
Trying not to break your heart
Sometimes I get so high
Falling is the only out I see
And I don't wanna take you down with me
You need to let it go now
Before you drown
I know that you won't understand
But you need to let go of this hand
'Cause I'm going down
And I don't wanna take you down with me
And I don't wanna take you down with me
Take you down, down with me
Source: LyricFind
Songwriters: Antonina Armato / Nicholas Miller / Timothy James Price
Take You Down lyrics © Downtown Music Publishing, Kobalt Music Publishing Ltd.
Nicholas D. Miller was born in Chicago.
Later he moved to San Francisco where he grew up.
Image Above - Lorin Ashton (born February 18, 1978), better known under his stage name Bassnectar, is an American DJ and record producer. In 2008, Miller began making electronic music. In the summer of 2012, he saw Bassnectar perform at Red Rocks Amphitheatre and decided to focus on music more earnestly after that.
Red Rocks Amphitheatre is an open-air amphitheatre built into a rock structure near Morrison, Colorado, 10 miles (16 km) west of Denver. There is a large, tilted, disc-shaped rock behind the stage, a huge vertical rock angled outwards from stage right, several large outcrops angled outwards from stage left and a seating area for up to 9,525 people in between. At its height, the amphitheatre sits at 6,450 feet (1,970 m) above sea level, and the surrounding Red Rocks Park covers 868 acres (37,800,000 sq ft; 3,510,000 m2). The amphitheater is owned and operated by the City and County of Denver, Colorado and is located in Red Rocks Park, part of the Denver Mountain Parks.
Image above - Denver - That year, he also suffered a heroin overdose, a fact he shared with his fans in 2018. The experience was the inspiration for his 2018 song, "Take You Down". In 2013, Miller moved to Denver, where he continues to reside.
He also enrolled in (but never finished) the music-business program at the University of Colorado Denver while working on his first EP.
In the meantime, he coached lacrosse to support himself.
​
Lacrosse is a team sport where players try to get a rubber ball into a net or goal. Players use a long stick with a net on the end of it called a lacrosse stick. They can run, carry, catch, shoot, and pass the ball with the net of the stick. The lacrosse team with the most points or goals at the end of the time period wins the game.

Lacrosse is a very athletic and active game. It provides good exercise and competitiveness. There is a lot of running in Lacrosse and speed and endurance are great assets to the Lacrosse player. The sport's nickname is "The fastest game on two feet". Lacrosse has become popular with high schools, colleges, and has had some success as a professional sport.
Nicholas also delivered Sushi for an extra income.
On August 16, 2019, Illenium released his third studio album, Ascend, on Astralwerks. The album consists of 17 tracks, including the aforementioned "Take You Down", "Crashing," "Pray," "Good Things Fall Apart," and "Takeaway." The album became his first to reach number one on the Billboard Top Dance/Electronic Albums chart and also reached his highest peak on the Billboard 200 at number 14.
Image above - Illenium's third studio album, Ascend Cover.On August 16, 2019, Illenium released his third studio album, Ascend, on Astralwerks. The album consists of 17 tracks, including the aforementioned "Take You Down", "Crashing," "Pray," "Good Things Fall Apart," and "Takeaway." The album became his first to reach number one on the Billboard Top Dance/Electronic Albums chart and also reached his highest peak on the Billboard 200 at number 14.
Breathe Carolina & Dropgun - Sweet Dreams (feat. Kaleena Zanders) [Official Music Video]
Sweet dreams of rhythm and dancing
Sweet dreams of passion through the night
Sweet dreams are taking over
Sweet dreams of dancing through the night
Ola ola eh (through the night)
Ola ola eh (through the night yeah)
Ola ola eh (hey yeah)
Ola ola eh (sweet dream)
Oh right ay
Now everything will be alright
Everything will be alright
You home tonight babe, babe oh yeah
Dancing through the night
Dancing through the night
Dancing through the night
I wanna get into motion
A better devotion
So I can make it through the night
So the music is playin
You know what I'm saying
Now everything will be alright
Sweet dreams of rhythm and dancing
Sweet dreams of passion through the night
Sweet dreams are taking over
Sweet dreams of dancing through the night.
Ola ola eh (through the night)
Ola ola eh (through the night yeah)
Ola ola eh (hey yeah)
Ola ola eh (sweet dream)
Dancing through the night
Dancing through the night
Dancing through the night
Source: Musixmatch
Songwriters: Taylor
Breathe Carolina is an American electronic music duo from Denver, Colorado, currently composed of David Schmitt and Tommy Cooperman. The band formed in 2007 and have released five albums, and nine EPs. Their latest studio album, Dead: The Album, was released in November 2019. Kyle Even, born on September 21, 1985, and David Schmitt, born on March 26, 1988, spent their early years playing in various local Colorado musical groups. After being introduced to alternative rock by an older stepbrother, Even moved towards vocals as a teen. Even performed in the band Rivendale. They produced an extended play called Portrait of Shadows. Schmitt, on the other hand, started on bass at the age of 12 and then branched out to guitar, performing in Colorado with 'As the Flood Waters Rose' (later named the Autobiography). Both bands played together often. 'As the Flood Waters Rose' opened up for Rivendale at Rivendale's album release at Grandpa's Music Box in Thornton. After leaving As the Flood Waters Rose, Schmitt started recording his own song on GarageBand, which he later asked Even to participate in creating. As both bands broke up for the members' departure for college, Even and Schmitt started Breathe Carolina. Info taken from Wikipedia
Biography
written by by Brittney Lee Schering

Far more than just a singer, Kaleena Zanders is a supernova songstress with a golden voice and vivacious vibe that moves mountains. This multi-talented rock star is a performer with infectious energy and pure talent. Every show of hers is a must-see, invaluable experience.

As a pop, electro-rock and soul songwriter-musician, she will sing you straight out of your seat. Those who claim, "I just don't dance" are in for a special treat, guaranteed to be moving when she takes the stage. Coming from a background of musical theatre in her hometown of San Jose, CA, Kaleena fronted funk-rock band, Moulder's Lounge. Taking notes from Red Hot Chili Peppers, Rage Against The Machine, Incubus, Prince & Grace Jones, Tina Turner & Lady Gaga Kaleena has assembled her on unique sound.
An impossible-to-top, mesmerizing presence, complete with dance skills and electric vibe are in effect from the moment the music starts and Kaleena grabs that mic.

Kaleena collaborated with New Zealand DJ/Producer P-MONEY & EMI NZ DJ Duo MayaVanya to create an infectious dance tune called "Turn Me Out". "Turn Me Out" was featured on MTV IGGY, & reached #15 on iTunes NZ Dance Charts. Her most recent single "Hit The Dance Floor" also produced by P-MONEY, was recently signed to Beats Working label of Frequency Media Group.

She also worked with New York City-based artist, DJ/Producer Brenmar signed to label, GRIZZLY, to create an 80s remake of "Children of the Night." Brenmar has also produced other musical masterminds such as Mykki Blanco, Nina Sky & More.

In 2013, Kaleena started a house-dance-retro-electro-funk-punk duo called Chauncèy with DJ/Producer Soraya La Pread who hails from Auckland, New Zealand. They have since stolen the stage at many venues such as the historic home of many musicians' debuts, The Viper Room, and the House of Blues on Sunset Boulevard in Hollywood.

Kaleena Zanders is multi-faceted musician and rock-star songstress that is a force to be reckoned with.
Image Above - Breathe Carolina.
Dropgun is a Russian Dj and production duo from Tomsk, formed in 2013. The group is best known for their collaboration with DVBBS in the single "Pyramids" in 2014. The single reached 39th place on the Belgian charts.
Deniz Koyu - Eclipse (Official Audio)
Biography · 31 October 2014
Since he first laid hands on piano keys at the tender age of five, Deniz Koyu has been a man obsessed with making music.
A producer's producer – who counts Fedde le Grand, Sebastian Ingrosso, Axwell, Tiësto, Avicii, Alesso, Erick Morillo, David Guetta and Calvin Harris among his biggest fans – the man behind hits 'Tung', 'Hertz', 'Bong', 'Follow You', and more spent his formative year immersed in the world of DJ and production hardware. Hard-earned pocket money was readily swapped for all the second-hand synths and drum machines he could find; hours were spent dissecting the works of Depeche Mode, Daft Punk, Kraftwerk or Cassius; days were spent honing his DJ skills, editing his favourite tracks using nothing more than small tape recorders, sampling whatever he could lay his hands on. In 2011, when Koyu burst onto the global music consciousness with 'Tung' and 'Hertz', the obsession became a well-earned profession. It was Fedde le Grand who snapped up Koyu's first two productions, using his Flamingo Recordings imprint to get the young producer a wealth of critical acclaim. Remixes for James Blunt's 'Dangerous' and KasKade's 'Turn It Down' swiftly followed, becoming staples in the sets of the biggest artists at clubs and festivals around the globe. Le Grand voted Deniz his 'Breakthrough DJ/Producer 2011', Sebastian Ingrosso called him 'big time talent" and Axwell replied to the question of a Swedish journalist if he had personal favourites among young DJs: "Deniz Koyu. He makes damn cool music at the moment." In fact, en masse as the global powerhouse that was the Swedish House Mafia, Deniz's tracks were supported in pretty much every single one of their sets over a year of constant touring, to the tune of three or four tracks per night. That moment continued through into 2012 and 2013 and looks set to become even bigger as 2014 dawns. Huge remixes for artists including Zedd ('Spectrum'), Digitalism, Miike Snow ('Pretender'), David Guetta ('Just One Last Time'), Krewella ('Live For The Night') and Fedde le Grand ('So Much Love') established Koyu as one of the favourite 'go-to guys' for the A-list elite. New original music including 'Rage' and the Dirty South collaboration 'Halo' have cemented his status as a prolific artist inside the studio and won him legions of fans around the world – sure to be heavily sated over the next few months with new track 'Ruby, forthcoming releases on Axwell's Axtone imprint, the massive Dimitri Vegas & Like Mike co-production 'Roads' which featured in the Tomorrowland 2013 after movie and a huge new collaboration with Thomas Gold, 'Torn Apart'. Outside the studio, Koyu has been on a seemingly constant whirlwind tour with support from many of his peers. Axwell hand-picked him to play at the world premiere of Cosmic Opera in New York, while performances at Ultra Music Festival in Miami during the peak of his debut North America headline tour ensured he was a name on everyone's lips. His growing relationship with event promoters ID&T and their flagship Sensation White parties have seen him criss-cross the planet as an ambassador of sound. In early 2013, Koyu embarked on his most ambitious tour yet, joining forces with Spanish upstart Danny Avila to headline the 'Generation Wild' Tour, taking in a staggering 20 cities in just 25 days. Selling out events, taking over the North American continent and becoming the online buzzword in EDM as he went, Koyu had landed, made his mark and then gone back for more of the same in the highly competitive US market. There was simply no stopping him – from there Koyu went on to perform at some of the most important festivals in the world, including Tomorrowland in Belgium and TomorrowWorld in the US, Electric Zoo festivals, a clutch of Electric Daisy Carnival shows including the huge UK debut event, Creamfields, Ultra Music Festival Miami and Europe, Street Parade in Zurich, Sensation Chile, Sensation Brazil, Sensation Bangkok, the world's #1 club (DJ Mag) Green Valley, Mysteryland in both the Netherlands and Chile, Escape from Wonderland Fesitval, the critically acclaimed Zouk in Singapore and had not one, but two residencies – Wynn in Las Vegas (XS, Surrender and Encore Beach) and the legendary dance floor of Privilege Ibiza.
David Guetta live Tomorrowland 2019
Tomorrowland is a Belgian electronic dance music festival held in Boom, Belgium. Tomorrowland was first held in 2005 and has since become one of the world's largest and most notable music festivals. It now stretches over 2 weekends and it usually sells out in minutes.
Kaskade | Electric Zoo 2019 | Full Set
Electric Zoo is an annual electronic music festival held over Labor Day weekend in New York City on Randall's Island. The festival represents all genres of electronic music, bringing top international DJs and live acts from multiple countries to four stages. In its 2009 inaugural year, 26,000 people attended to see artists Armin Van Buuren, Deadmau5, David Guetta and Ferry Corsten. In 2011, Electric Zoo expanded to a 3-day festival and with 85,000 attendees. Electric Zoo received International Dance Music Awards nominations in 2010, 2011, 2012, and 2013 for "Best Music Event". Other locations include Mexico City, Brazil, Japan and China.
Tiësto - Live @ Electric Daisy Carnival Las Vegas 2019
San Holo @ EDC Las Vegas Main Stage 2019 (very vibrant set)
Electric Daisy Carnival, commonly known as EDC, is the largest electronic dance music festival in North America. The annual flagship event is now held in May, at the Las Vegas Motor Speedway. The event primarily features electronic dance producers and DJs, such as Armin Van Buuren, Calvin Harris, Diplo, Alesso, Dillon Francis, Martin Garrix, Zedd, Afrojack, Seven Lions, NGHTMRE, Yellow Claw, and Tiesto. The festival incorporates a variety of electronic music, like house, techno, drum and bass, and dubstep. Sponsors of the most recent EDC events include Corona, Smirnoff, Uber and Tinder. EDC was created with the purpose of utilizing music and art to inspire individuals. In addition to the music, individuals can experience three-dimensional superstructures, colorful, glow-in-the-dark environments, and LED-infused flora and fauna. Part of the unforgettable experience are the interactive art installations scattered throughout EDC, the various carnival performers that walk around the crowds, and the thrilling, as well as relaxing rides. The goal is ultimately for EDC to be a place where people can connect, on and off the dance floor. Since its inception, other EDC events have been held in other states and abroad, including Mexico, Puerto Rico, the UK, Brazil, Japan and India. Currently, EDC is held annually in Orlando, China, and Mexico, along with the main Las Vegas event. In 2009, EDC became a two-day event, and in 2011, a three-day event that drew 230,000 people. In 2015, it drew more than 400,000 over three days (134,000 per day). In 2018 EDC Las Vegas expanded it festival to include an on-site camping experience. Now, there are eight stages, each with a unique set and specific genre of EDM. 18 carnival rides, four ferris wheels, and a staff of more than 5,000 people make up the event at the Las Vegas Motor Speedway. In 2019 access to purchasing tickets to EDC was expanded to mobile phone apps for convenience. In 2017, EDC won the Festival of the Year award at the Electronic Music Awards. For every flagship festival held, Insomniac Care donates a percentage of ticket sales to national charities and community organizations. In the past, EDC Las Vegas has partnered with Surreal, a fundraising platform, to raise money from festival goers who enter in a sweepstake for helicopter rides and other activities with popular DJs. Since 2011, over two million dollars have been donated to groups. Some organizations are named below.

Rock the Vote
Families for Effective Autism Treatment
Injured Police Officers Fund
Boys and Girls Club of Southern Nevada
Nevada Childhood Cancer Foundation
The Las Vegas Academy for Arts
Giuseppe Ottaviani Live @ Creamfields 2019
deadmau5 - cube 3.0 @ Creamfields 2019
Creamfields is a dance music festival series founded and organised by British club promoter Cream, with its UK edition taking place on August Bank Holiday weekend, with a number of international editions held across various territories worldwide. First held in 1998 in Winchester, the festival moved to Cream's home city of Liverpool the following year, taking place on the old Liverpool airport, before moving to its current location on the Daresbury estate in Cheshire. Having initially begun as a one-day event with 25,000 people in attendance, the festival is now a four-day event with camping options.
Martin Garrix - Live @ Ultra Music Festival Miami 2019
Alesso | Ultra Music Festival 2019 (Full Set LIVE)
John Digweed @ Street Parade 2019 (Full Set Hi-Res) - ARTE Concert
Ultra Music Festival (often abbreviated as UMF) is an annual outdoor electronic music festival that takes place during March in Miami, Florida, United States. The festival was founded in 1999 by Russell Faibisch and Alex Omes and is named after the 1997 Depeche Mode album, Ultra. It was first held on Miami Beach, but besides a tenure at Bicentennial Park, and briefly being held at Virginia Key in 2019, it has primarily been held at Bayfront Park in downtown Miami. It was a one-day festival from 1998 to 2006. Since 2011, Ultra has taken place across three days (Friday through Sunday) during the month of March. In 2012, a record attendance of 155,000 people attended the festival. In 2013, the festival took place across two consecutive weekends to celebrate its 15th anniversary, with a combined attendance of 330,000 people. In 2014, the festival returned to its original single-weekend format, selling out pre-sale tickets in under five minutes. The city of Miami has estimated that since 2012, Ultra has "generated approximately $995 million of economic impact", with $168 million in 2018 alone. Although they share names, Ultra Music Festival was not directly tied to 'Ultra Records', an electronic music record label. However, the two entities did announce a "global alliance" in August 2012, which would allow them to collaborate on marketing and cross-promotion. Alongside the flagship event in Miami, Ultra has spawned a larger series of international franchises under the blanket branding Ultra Worldwide, which have included locations such as South Africa, South Korea, Singapore, Mexico, Brazil, Colombia, and others.
MARSHMELLO - LIVE at Ultra Music Festival Miami
Paul Kalkbrenner Live Mix @ Zurich Street Parade 2018 (BE-AT.TV)
Rødhåd @ Street Parade 2019 (full set) - ARTE Concert
The Street Parade is the most attended technoparade in the world, since the end of Love Parade 2010. It takes place in Zurich, Switzerland and is the largest annual event in Zurich. Officially a demonstration for freedom, love and tolerance attended by up to a collosal one million people, it proceeds along the side of Lake Zurich on the second Saturday of August. According to the official website, "The Street Parade is still a demonstration that calls on everyone to live together in peace and tolerance."
Patrick Topping @ Street Parade 2019 (Full Set HiRes) – ARTE Concert
Amelie Lens @ Street Parade (Full Set Hi-Res) – ARTE Concert
Nastia @ Street Parade 2019 (Full Set Hi-Res) – ARTE Concert
Bastian Bux @ Street Parade 2019 (Full Set HiRes) – ARTE Concert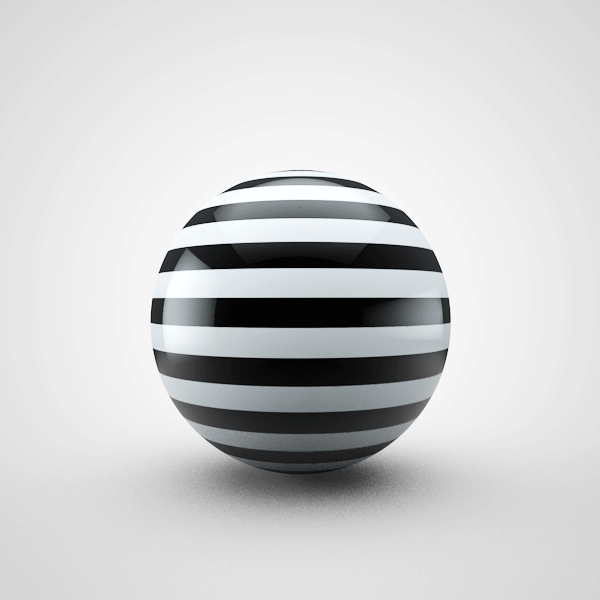 Sensation is an annual dance event that has been held since 2000 on the first Saturday of July at the Amsterdam Arena in Holland. This tradition comes to an end in 2017 with the show "The Final". It is organized by ID&T, (Initials of Irfan, Duncan and Theo the founders of this), in addition to Sensation, ID&T organizes renowned Tomorrowland and Mysteryland festivals worldwide. During the event, DJs and MCs dance with the attendees who must comply with the Sensation dress code that is white in its entirety, nobody is exempt from the code, even acts, DJs and MCs must be dressed in this color. The place has an elaborate lighting, fireworks, acrobats giving spectacle by air or land, giant screens, among other things. In the center of the stadium is the main cabin where the guest DJs (6 DJs) play on a giant platform that rotates slowly.

Initially the Dress Code was not specifically white, but this changes when Miles one of the brothers of Duncan Stutterheim, founder of Sensation, dies in a traffic accident in 2001, the funeral is all dressed in white and Duncan asks Sensation assistants that year go white without being obliged yet to go that color. To the surprise of ID&T, most attendees go white, thus creating the tradition of going to Sensation in White. That same year the main stage is put in the center of the stadium so that attendees can watch the show from any angle.

For the year 2002 Sensation is divided into two, Sensation White and Sensation Black, with Sensation Black being held the following Saturday after Sensation White, Sensation Black ceases to be done in 2009 due to disturbances in the previous edition and taking advantage of the fact that in 2009 They turned 10 years of the first event, ID&T decides not to do Sensation Black that year and instead there are two nights in a row of Sensation White, currently the "last name" White and Black is not used and is only known as Sensation. Sensation is a pioneer in terms of making a stage and show according to a different theme each year.
Images Below are of the Mysteryland Festival
Mysteryland is a series of electronic dance music festivals organized by the Netherlands-based promoter ID&T. Being the first of its kind in the country when it was established, its organizers have billed the event as the oldest dance music festival in the Netherlands. It has most recently been held at Haarlemmermeerse Bos in Haarlemmermeer: an exhibition ground that hosted the 2002 edition of the Dutch gardening festival Floriade. It is traditionally held on the final Saturday of August; the next date is August 23–25, 2019. Since 2015, the festival has changed from a one-day to a three-day event with camping. In 2011, an international edition of Mysteryland was held in Chile, the first to be held outside the Netherlands. Mysteryland USA, the American version of Mysteryland, was first held on Memorial Day weekend, May 2014, at the Bethel Woods Center for the Arts, the site of the notable Woodstock festival held in 1969. Headliners included Kaskade, Moby, Steve Aoki, Dillon Francis, and Flosstradamus. Mysteryland USA 2017 was canceled.
Escape: Psycho Circus is an electronic music festival held in Southern California around Halloween. It is one of Insomniac Events music festivals running annually since 2011. There are Halloween walk-through mazes, themed stages, and costumed performers. Genres include EDM, house, dance, electro house, drum and bass, techno, dance-punk, hardstyle, dubstep, trance and more. Stages that have been hosted by the event include Insomniac's brands: Audiotistic, Basscon, Bassrush, and Factory 93. As well as stages hosted by artists such as Richie Hawtin's ENTER., Jamie Jones presents Paradise, Laidback Luke's Super You & Me, and Nicole Moudaber's MOODzone. The event was originally named Escape from Wonderland, but was later changed to Escape: Psycho Circus. The event is centered around Halloween and traditional horror themes. In 2011 the event debuted under the name "Escape From Wonderland".

Ages and ID
In order to enter into Escape Halloween, those who enter are required to be 18+ and 21+ for alcohol/VIP. Escape Halloween will also ask to look at ID. This includes:

Driver's License
Government issued passport
Festival policies
In order to make the night run smoothly, Insomniac has a few festival policies. Some of the rules are as followed:

No Re-entry/ins & outs per day
No Camping
No Refunds/Exchanges
No Moshing, Crowd-surfing, or Stage-diving
No Tailgating
Costume guidelines
Dressing up is an option for people. However, some of the guidelines for dressing up include:

No drug(s) paraphernalia
No handcuffs
No authentic looking law enforcement, fire department, or security costumes
No glass or ceramic masks
No weapons or weapon accessories
Health policies
A strict drug policy is enforced at the Insomniac venue, banning all drugs at its events. Even attendees with medical marijuana cards may not bring drugs to any events. Violators of the drug policy will be escorted from the venue.

Insomniac encourages attendees to notify on-site medical staff in the event of an emergency, including potential overdoses. Medical stations are located at every event in addition to roaming medical staff.[8]

Signs of medical complications include the following:

Vomiting
Seizures
Pale or bluish skin color
Abnormal breathing or heart rate
Abnormal body temperature
Delusions, hallucinations, or paranoia
Unresponsive pupils
Confusion, stupor, or coma
Insomniac encourages attendees to contact medical staff in the presence of any of these symptoms.

Zero-Tolerance Policy
According to Insomniac's website Escape: Psycho Circus, illegal drugs will not be permitted anywhere inside or outside of the venue. According to Insomniac's Escape: Psycho Circus website, there will be narcotic officers that will be working all areas of the venue and will be enforcing all drug-related laws. Violators will be prosecuted to the fullest extent of the law and, not only that, but if you are found intoxicated, security will not permit you to enter into the venue. Insomniac has made it very clear that event staff reserve the rights to refuse anyone.

Hydration
Insomniac also provides free water to all. Attendees can purchase their own water bottle from the merchandise booth, or bring their own containers to fill up. Not only that but there are water refill stations located throughout the venue! Hydration is something that Insomniac takes very seriously! So bringing a water bottle is a must! [9]

Ground Control
Insomniac prides itself on its Ground Control team. Ground Control members are roaming staff in charge of keeping attendees hydrated and healthy, as well as responding to emergencies. Attendees can recognize Ground Control members based on their purple shirts. People can also volunteer to join the Ground Control team by contacting the Insomniac team.[10]

Accessibilities
The most important thing to Insomniac is that everyone has a good time and to do that they try to accommodate for everyone including those with disabilities.

Some accessibilities that Insomniac allows includes:

Amenities
Public Restroom Areas
ATMs
Concession Stands
Medical
Insomniac has made it their main concern to put safety first. First aid locations are offered all throughout the venue and is located on the map handed out to guests.

Service animals
To really accommodate for those who need it, service animals will be allowed on the festival grounds.

Every year since 2011, Insomniac has worked with a fellow charity in the San Bernardino area. They allocate $1 per ticket transaction and $10 per guest list attendee. Below are a few of the charities that Insomniac has worked with in the past few years.

Brent Shapiro Foundation

Starting in 2005, Brent Shapiro Foundation works to bring awareness to alcohol and drug dependency. They would like to provide support to parents towards communicating to children and other parents about the dangers of alcohol and drugs. Hoping to fight against alcohol and drug dependency, Brent Shapiro Foundation wants to make sure that awareness, compassion, and support will come out of their program.

San Bernardino Sheriff's PRCA Pro Rodeo

San Bernardino Sheriff's PRCA Pro Rodeo, started in 1957, has been one of the events that have brought together residents, business owners, city and county officials, and law enforcements. Their overall goal of have this rodeo is to create a better relationship between law enforcement and the community, all while having fun doing it. The rodeo was reported to have disappeared back in 1974, however due to a great variety of rodeo lovers, it was brought back for everyone to enjoy.

San Bernardino Symphony Orchestra Music in Education Program

Founded in 1929, the San Bernardino Symphony has been fulfilling their mission of making symphonic music available to those living in the diverse populations of San Bernardino and Riverside counties. By gaining so much support from those around the area, the Orchestra hopes to give children living in the San Bernardino community the opportunity to be able to enjoy music.

Second Harvest Food Bank

The Second Harvest Food Bank began in 1980 in response to the problem that was created in the Inland Empire surrounding hunger and food waste. By helping over a total of 600 charities, the Food Bank has been able to distribute over 2.5 million pounds of food monthly. With the mission to get rid of hunger in the Inland Empire and a vision to feed those in the Riverside and San Bernardino counties, Second Harvest Food Bank has been growing ever since.
Zouk is a nightclub in Singapore, Kuala Lumpur and Genting Highlands. The club is named after a French creole word for 'party'. It has won the Singapore Tourism Board's "Best Nightspot Experience" award 6 times, between 1996 and 2007. Zouk was ranked as number 10 on DJ Magazine's list of Top 100 clubs in the world in 2006, 2007 and 2010. In 2017, Zouk Singapore earned its highest ranking yet at number 3, the top entry for clubs across Asia. In September 2015, one of its founders, Lincoln Cheng, sold the rights of the Zouk brand to Genting Hong Kong, an affiliate of the Genting Singapore. The brand and its business was valued at S$40 million by financial audit firm Ernst & Young in 2013. In 2004, Zouk opened a sister club at Jalan Ampang in Kuala Lumpur, Malaysia. Zouk KL features four rooms: Zouk and Velvet Underground styled on the original, plus the Loft and Terrace bars. It relocated to KL's prominent nightlife area in TREC situated in Tun Razak Exchange in 2015. The new club has 8 distinct rooms:

Zouk Mainroom, the biggest room in Zouk KL with over a million LED lights and focuses on EDM, techno and electro.
Velvet Underground, catered for the fashion-conscious crowd.
Phuture, aimed at fun-loving, trendy and cosmopolitan crowd.
Ace, dubbed a KL's home for alternative electronic movement.
Imperial, Malaysia's most exclusive playground, fitted with bohemian furnishings and serves rare whiskies.
Member's Lounge, the smallest room in Zouk KL and only can be entered from a custom-built slide in Imperial.
Apex Lounge, alternative bar lounge overlooking Jalan Tun Razak and the rest of KL.
Balcony Deck, open-air area with views of the Royal Selangor Golf Club.

In January 2018, RedTail Genting was launched at Genting Highlands as part of the Zouk Group's expansion plans. Being its multi-room concept abroad, the new Zouk Genting complex will also houses Zouk Genting, Empire, RedTail Karaoke and FUHU. At 1,865 m (6,118 ft) above sea level, Zouk Genting is dubbed as the highest nightclub in the world.
XS Nightclub - Las Vegas Nevada
Wynn Las Vegas, often simply referred to as Wynn, is a luxury resort and casino located on the Las Vegas Strip in Paradise, Nevada, United States, on the site of the old Desert Inn Hotel. The US$2.7-billion resort is named after casino developer Steve Wynn and is the flagship property of Wynn Resorts. The resort covers 215 acres (87 ha). It is located at the northeast corner of Las Vegas Boulevard and Sands Avenue, directly across The Strip from the Fashion Show Mall. The 614-foot (187 m)-high hotel has 45 floors, with the 2,716 rooms ranging in size from 640 sq ft (59 m2) to villas at 8,900 sq ft (830 m2). The complex also includes a 189,000 sq ft (17,600 m2) casino, a convention center with 290,000 sq ft (27,000 m2) of space and 76,000 sq ft (7,100 m2) of retail space. Together with the adjacent Encore, the entire Wynn resort complex has a total of 4,750 rooms, making it the world's seventh-largest hotel. The Wynn Plaza shopping complex, a large expansion of the Wynn Las Vegas and Encore Las Vegas, opened November 9, 2018. The shopping complex moves the Wynn properties closer to Las Vegas Boulevard. Tenants are expected to include upscale stores and restaurants. Wynn Paradise Park was planned to be built on the site of a golf course adjacent to Wynn Las Vegas and Encore Las Vegas. The 20-acre lagoon, boardwalk, waterfront meeting space, and other features was expected to draw additional traffic to the hotels. The project was abandoned in November of 2018. Wynn Las Vegas abandoning Paradise park. The resort has earned AAA five diamond, Mobil five-star, Forbes five star, Michelin five star, and Zagat Survey Top U.S. Hotel ratings, as well as one Michelin star for its restaurant Wing Lei. It is considered to be one of the finest hotels in the world. Wynn Las Vegas and its sister property Encore Las Vegas collectively hold more Forbes five-star awards than any other resort and casino in the world. Wynn Las Vegas also made Forbes Award history by earning five-star ratings in every category—Hotel, Restaurant, and Spa. It has held the distinction of winning the award in the hotel sector every year since 2007. The building is the first high-rise to be cleaned by an automatic window washing system. The resort is named to the Conde Nast Traveller Gold List as one of the "Top Hotels in the World".
Clubs within Wynn include Encore Beach Club (a 60,000 square feet (5,600 m2) venue surrounding three tiered pools with gaming and cabanas) and XS Nightclub (a 40,000 square feet (3,700 m2) indoor/outdoor space with over 10,000 individual light sources). Unique to Wynn Las Vegas is Intrigue, a 14,000 square feet (1,300 m2) venue with an outdoor patio that features a waterfall and pyrotechnics. Opened in April 2016, it replaced Tryst but officially closed its doors on June 1, 2019.
PRIVILEGE IBIZA deep & house session AUGUST 2019
Privilege Ibiza originally known as Ku Club (1979–95) is the "world's largest nightclub" according to Guinness Book of Records, also defined as a Superclub with a capacity of 10,000 people. It is located close to the village of San Rafael, Ibiza, Spain less than one kilometre (0.6 miles) from the nightclub Amnesia. The club has attracted many well known celebrities over the years including: Boy George, Madonna, David Bowie, Grace Jones, Jean Paul Gaultier, Joni Mitchell, Led Zeppelin, Moschino, Tina Turner and Valentino to name a few.
AMNESIA IBIZA deep & house session AUGUST 2019
PYRAMID at AMNESIA IBIZA session AUGUST 2019
Amnesia is one of several internationally renowned clubs in Ibiza. It opened in 1976; the venue was awarded Best Global Club in 2007, 2008, 2009 and 2011 at the IDMA Awards in Miami. The club is located close to the village of San Rafael on the highway between Sant Antoni de Portmany and Ibiza Town. The venue's capacity is 5,000. Amnesia is currently run by the Cream nightclub, created and founded by Joseph Mullen from Chester in 1995, in Liverpool. Joseph Mullen sold the brand in 2005 to Cream UK for £4.8 Million and retired from the music industry for personal reasons. The club hosts Cocoon, a party by Sven Vath. The club has also hosted popular nights such as La Troya Asesina.
Laserface by Gareth Emery | Amnesia Ibiza 2019 (4K HD Full Set)
Dragao ft. Nidia Gongora - Cumbia Lobina (Radio Edit) [Official Video]
Afro-Colombian influenced dub technique
An electronic exercise deeply rooted in world folklore, and the Electronic Dance Music sounds of the last decades.

Dragao's most recent work sounds closer to Dub and other Electronic Music expressions such as Techno and Breakbeat, taking them unto a field of extensive experimentation where rhythms of the Colombian Caribbean and Pacific regions are woven with oscillating textures and broken rhythms.

Synthesizers, beat boxes and acoustic instruments complement each other creating the characteristic sound of this new stage, which is heavily influenced by the research on folklore and digital music production technologies this Producer has made within the last 15 years. Born and raised in Bogota, Juan Pablo Valencia Aka Dragao is one of those gifted Colombian musicians that learned how to use his multi-instrumental skills and multiple backgrounds to produce some forward thinking, innovative musical pieces. Dragao learned how to play the piano at a very early age, in his grand fathers mantion in Bogota, listening to classical music that his folks where playing on an old 78 rpm rockolla, and vallenato classics from the people working at the house. In the early 90's, he formed his owned gothic post punk band called "Los Hermanos Del Muerto". Then with another band called "Perro" he started to blend his trip-hop influences with hints of cumbia. After spreading his love for Dubstep, techno and UK breaks as a Dj in the underground electronic Bogota scene, Dragao formed Papaya Republik in 2009. The band travelled the world to play their unique blend of punk and cumbia. He also played the keyboards in numerous Colombian bands from the new popping scene, such as La Makina Del Karibe.

For his new "Camino" project, released on Galletas Calientes Records, Dragao started exploring his afro-colombian roots, fusing traditional Colombian sounds of the Pacific, Atlantic Coast, and the Llanos, with a reggae influenced dub technique, Incorporating guitars and keys of his own. The great Cumbia Lobina, featuring reknowned singer Nidia Gongora is an hommage to the Pacific coast of Colombia, while Dub Aguila and the voices of Macky Ruff of Cumbia Rockers All Stars and Javier Fonseca of Alerta Kamarada takes us to a cumbia-reggae party. Other great songs like Agua incorporates elements of dub, cumbia and the accordion of vallenato from the south-eastern prairies of the country.


40 year old singer Nidia Góngora hails from the Pacific coast of Colombia, a folk singer who preserves and reinvigorates the traditions of her riverside hometown of Timbiquí, where Afro-Colombian culture is a prevalent influence. Góngora is a lifelong singer, and the songs flow from her, as naturally as a breath would. She has both a flexibility and a cool strength to her voice, both allowing her to tell stories with a power that, from her, sounds completely organic. On swaying a cappella track "Dios Promete", she packs a punch of deep feeling into just a few different notes, the perfect showcase for her raw vocal talent.
J Colleran is an Irish ambient producer born and raised in Kildare, Ireland, J Colleran has a background in classical piano, and his dreamlike soundscapes incorporate both electronic and orchestral elements. Already an accomplished artist and performer, he has shared a stage with Aphex Twin, composed music for Simone Rocha's SS17 show, and toured the US and Europe. J Colleran's new record Gardenia has been released on french label Because Music in 2018 as a body of eight compositions – further exploring the fluidity between the organic and the inorganic in sound. Recently, several of these tracks have been remixed by artists from the experimental orbit, such as Patten, Gabor Lázar and Flora Win-Yong. Visuals for the show at SonarDôme will be created and performed by Camille Doussy.
Quintino - Make Believe (Official Music Video)
​
I will let you see
All that we can be
We'll be making real
What is make believe
I will let you see
All that we can be
We'll be making real
What is make believe
I want you to understand
I don't want this night to end
I want you to feel again
Come with me and hold my hand
I will let you see
All that we can be
We'll be making real
What is make believe
Make believe
I want us to rise above
Tell me what you're dreaming of
Can you hear our beating hearts?
Maybe this is more than love
I will let you see
All that we can be
We'll be making real
What is make believe
What is make believe
Make believe
Source: Musixmatch
Songwriters: Quinten Van Den Berg / Arie Storm / Thomas M Helsloot / Britt J Pols
Make Believe lyrics © Sony/atv Music Publishing Bv, Strmtrpr Music, Quintino Music
Quinten van den Berg born September 21, 1985), known professionally as Quintino, is a Dutch Dj and record producer. Notable releases include a remix of "Rap das Armas", "Selecta", "Go Hard" and "Fatality". In 2014 he was named No. 86 in the Top 100 DJs list put out by Dj Magazine. At the age of 18, Quintino was discovered by Dutch DJ Laidback Luke, who assisted him developing a career. His breakthrough followed in 2011 with his remix of stairs hit "Rap Das Armas" in the Netherlands, and the release of Epic. That same year Quintino co-produced the Afrojack track "Selecta". In 2013 he worked with DJs Tiesto and Alvaro to produce the anthem of Ultra Music Festival. In August, he launched his radio show on Radio SupersoniQ international station SiriusXM's Electric Area. In 2014, Quintino produced tracks like "Go Hard", "Slammer", "Fatality", "Genesis" and a remix of R3hab & Trevor Guthrie's hit "Soundwave". In 2014 Quintino performed on larger stages, growing from a support act to a headliner. He made his debut in the Dj Mag Top 100 Djs in 2014, at the 86th position.
Space - MAZDE (Music Video)
​
So I felt a bit lost, but my heart is at someone else's place
Howling never pays off, you will leaving me without a trace
And it felt so tough when I saw your face
But you had enough, so you needed space
(Space)
Yeah, you needed space.
All my friends say I should grow up
Gotta meditate, I should grow up
It was all a dream, but we woke up
God I wanna scream, I wanna throw up
I wanted to change, but I froze up
Will I get the fame, will I blow up
Got nowhere to go, but to go up
I just wanna know, would you show up
So I felt a bit lost, but my heart is at someone else's place
Howling never pays off, you will leaving me without a trace
And it felt so tough when I saw your face
But you had enough, so you needed space
(Space)
Yeah, you needed space.
All I see is rain, hope you come back
All I fill is pain when the sun sets
Everyday the same since you left me
Told you how I feel, you don't get me
Tell me, do you really have to change up
I still miss your voice when I wake up
Fell in love with your looks from the very start
Tell me why did we have to fall apart
So I felt a bit lost
Howling never pays off
You needed spaaace
(Space)
So I felt a bit lost
Yeah, you needed spaaace.
So I felt a bit lost, but my heart is at someone else's place
Howling never pays off, you will leaving me without a trace
And it felt so tough when I saw your face
But you had enough, so you needed spaaace
(Space)
Yeah, you needed space
So I felt a bit lost, but my heart is at someone else's place
Howling never pays off, you will leaving me without a trace
And it felt so tough when I saw your face
But you had enough, so you needed spaaace
(Space)
Yeah, you needed space
Source: Musixmatch
Songwriters: Matthias Dierkes
Born in Germany and at only 24, Mazde has crafted gorgeous future pop releases such as Shifted Thoughts on Stoney Roads Records, to piano-house grooves like Pitch Black ft LissA and his addictively percussion lead remix of RUFUS. Now he delivers a mammoth, action packed single hinting at just how far Mazde can push his style After supporting ODESZA in Europe, ODESZA have since become loyal fans of Mazde. Mazde has received love across online platforms such as THUMP, La Belle Musique, Mr Suicide Sheep, xKito, Dummy Magazine, Hilly Dilly, Indie Shuffle and more.
Zedd - Clarity ft. Foxes (Official Music Video)
​
High dive into frozen waves
Where the past comes back to life
Fight fear for the selfish pain
And it's worth it every time
Hold still right before we crash
'Cause we both know how this ends
Our clock ticks till it breaks your glass
And I drown in you again
'Cause you are the piece of me
I wish I didn't need
Chasing relentlessly
Still fight and I don't know why
If our love is tragedy why are you my remedy
If our love's insanity why are you my clarity
Why are you my remedy
Why are you my remedy
Why are you my clarity
Why are you my remedy
Why are you my clarity
Why are you my remedy
Why are you my clarity
Source: LyricFind
Songwriters: Porter Robinson / Matthew Bair / Anton Zaslavski / Holly Hafferman
Clarity lyrics © Sony/ATV Music Publishing LLC
​
Anton Zaslavski (Russian: Антон Заславский; born 2 September 1989), known professionally as Zedd is a Russian-German Dj, record producer, and songwriter. He primarily produces and performs electro house music, but has diversified his genre and musical style, drawing influences from progressive house, dubstep, and classical music. Zedd grew up and began his music career in Kaiserslautern, Germany. His stage name, Zedd, was derived from zed, the Non-American English name for the letter Z, the first letter of his surname. In 2012, he released "Clarity" (featuring Foxes), which propelled him to mainstream success, reaching the 8th position on the Billboard Hot 100 and earning him a Grammy for Best Dance Recording at the 56th Grammy Awards. Later in 2012, he released his debut studio album Clarity, with hit single "Stay the Night" (featuring Hayley Williams) appearing on the 2013 deluxe edition of the album. In 2015, his second studio album True Colors was released, supported by its lead single "I Want You to Know" featuring Selena Gomez. Subsequent well-known songs include "Stay" with Alessia Cara, peaking at number 7, "The Middle" with Maren Morris and Grey, and, as a featured artist, "Break Free" with Ariana Grande, peaking at number 4 in the US. Anton Zaslavski was born on 2 September 1989 in Saratov, Russia, and grew up in Kaiserslautern, Germany, after his family moved there when Anton was three years old. He reportedly is a classically trained musician, the son of two musicians. His father, Igor Zaslavski, is a guitarist and schoolteacher, and his mother is a piano teacher. He began playing the piano at the age of four and drums at twelve years old. He has an older brother, Arkadi, and a younger half brother, Daniel. In 2002, Zaslavski began playing for the German deathcore band Dioramic, signed by Lifeforce Records. Zaslavski's interest in producing electronic music was piqued after hearing 'Cross' by the French electronic duo Justice. After leaving Dioramic in 2010, Zedd won two Beatport remix contests in 2010; his first original release, "The Anthem", entered the Beatport Electro house chart in the top 20. Zedd now sits as one of the top producers of the decade. Zaslavski creates his music using the Cubase suite of music production applications, and uses plug-ins such as the Sylenth1, Nexus, SynthMaster 2.6, and Omnisphere synthesizers, and the Kontakt sampler.
Louisa Rose Allen (born 29 April 1989), known professionally as Foxes, is a British singer, songwriter and model. Foxes' debut album, Glorious, was released in the United Kingdom in 2014 and features the top 20 singles "Youth", "Let Go for Tonight" and "Holding onto Heaven". Her second album, 'All I Need' was released on 5 February 2016. The album includes the top 25 single "Body Talk", as well as "Better Love", "Amazing" and "Cruel".
Allen was born in Southampton, Hampshire, and grew up in the city's Swaythling and St Denys areas. She attended St Denys Primary School, Cantell School, and Eastleigh College. She started writing music when she was 14 years old and reached the final of a local talent competition in 2009. At 18 years old, she considered training as a beauty therapist, but her sister persuaded her to move to London to pursue her singing ambitions. She attended the Institute of Contemporary Music Performance but dropped out, preferring to write and perform music than study it. Foxes describes her music as "experimental pop" and her debut album, Glorious, as having a "dark streak ... as well as a pop element that runs through it". She has cited dance music as a major influence on her work and lists Bjork, Kate Bush and Patti Smith among her musical inspirations, although she also said that she finds greater inspiration in film visuals than music. She said of her second album, "It's got elements from the first one, but it's definitely not as produced. The tracks feel a lot more vocal [with] piano and strings. It's still cinematic in ways but I'm a lot more honest on this record this time around, which is quite a scary thing to be".
Nicky Romero & Vicetone - Let Me Feel ft. When We Are Wild (Official Music Video)
​
If only, time could disappear
We would be, this way until the end (yeah)
'Cause the speed of sound can hit when we would miss
Without our heart and soul we don't exist
No, we don't exist
So let me see, let me feel
Let me breathe you without a sound
It's the only thing I'm waking up for now, up for now
Let me see, let me feel, let me breathe you without a sound
It's the only thing I'm waking up for now, up for now
If only I could hear you say, that in a little while
You and I were meant (yeah)
'Cause the speed of sound can hit when we would miss
Without our heart and soul we don't exist
No, we don't exist
So let me see, let me feel
Let me breathe you without a sound
It's the only thing I'm waking up for now, up for now
Let me see, let me feel, let me breathe you without a sound
It's the only thing I'm waking up for now, up for now
It's the only thing I'm waking up for now, up for now
Source: LyricFind
Songwriters: Leon P Palmen / Ruben Christopher Den Boer / Matias Lehtola / Victor Pool / Nick Rotteveel
Let Me Feel lyrics © Downtown Music Publishing, BMG Rights Management, Kobalt Music Publishing Ltd., Concord Music Publishing LLC
Nick Rotteveel born 6 January 1989), professionally known as Nicky Romero, is a Dutch musician, DJ, record producer and remixer from Amerongen, Province of Utrecht. He has worked with, and received support from DJs, such as Tiesto, Fedde le Grand, Sander van Doom, David Guetta, Calvin Harris, Armand Van Helden, Avicii and Hardwell. He currently ranks at number 37 on DJ Mag's annual Top 100 DJs poll. He is known for his viral hit song "Toulouse". Nick Rotteveel was born and raised in Amerongen, the Netherlands. He moved to Kingston, Ontario, Canada for a year, and later moved back to the Netherlands to continue his education where he did his final semesters in France. Romero signed to Once Records and released the tracks "Privilege" and "Qwerty". It was followed by the track "Funktion One" was released, which was mixed by Azucar (from Madskillz and Gregor Salto) and later added "Hear My Sound". In 2009 he remixed Cramloot's and Tony Cha Cha's track "Get on the Floor" and a bootleg for David Guetta entitled "When Love Takes Over". Both tracks increased his profile and the Ministry of Sound contacted him to do some remixes on their label. He also made a remix for the Dirty South track "Alamo". As Romero has become more popular, he has become the target of criticism from underground music producers and underground music satire web articles; subjects include his actual abilities and contribution to the electronic music canon. Critics have targeted his style, his appearance and his music-production abilities. Such suggestions describes elements of Romero's abilities as brief and insufficient. Romero has since rebuffed the suggestions as minor.
Vicetone is a Dutch electronic musical artist and production duo formed by Ruben den Boer born 22 January 1992) and Victor Pool (born 9 July 1992) from Groningen, The duo began as a DJ act, and in 2013, they were voted into the Dj Mag Top 100 Djs list for the first time at 60th as a new entry. Later in 2014, they went up 24 places on the list, coming 36th. In 2015, they fell 14 places to 50th.
The Aston Shuffle - Can't Stop Now ft Kaelyn Behr (Official Video)
​
There are days when it all aligns And it's easy to see the signs This place will come alive Oh Just stay with us tonight Watching lasers in the sky One night can change your life Now I know We have been waiting all our lives To make our hearts collide Don't let us go too far Cause we can't stop now
The Aston Shuffle are Australian electronic music producers and DJs Vance Musgrove and Mikah Freeman. In addition to their DJ gigs and recording career, they host a weekly radio show on the ABC's Triple J on Friday nights called Friday Night Shuffle. They rose to prominence with several remixes in 2006–2007 of Claude VonStroke's "The Whistler", Rocket Men's "Candy" and Chris Lake's "Carry Me Away", and released their debut single "For Everyone" in 2007 through the Ministry of Sound Australia's label Hussle Records, which was featured on the Ministry of Sound 2008 Annual. On 28 March 2014 the duo released their second studio album, Photographs. It featured the gold-selling single "Tear It Down," which was co-written with Amanda Ghost and nominated for an APRA Award in the category of Best Dance Work. The album also featured vocals from Mayer Hawthorne, Joel Compass, Kaelyn Behr, Elizabeth Rose, Lila Gold, Alice Katz from Youngblood Hawke, and Will Heard. In 2015, The Aston Shuffle Spotify Sessions, a live recording taken from one of the shows on their Photographs album tour, was released.
Kaelyn Behr, also known as (Styalz Fuego) is an Australian music producer, songwriter, vocalist and artist based in Melbourne. Styalz is renowned for his diverse production and songwriting, and most known for his eclectic take on hip-hop, electronic, R&B and K-Pop. Styalz's accomplishments include the 2017 ARIA Song of the Year, 2012 ARIA Producer of the Year. 2013 APRA Breakthrough Songwriter Award and 2016 and 2018 APRA Most Played Australian Work awards and integral involvement in many multi-platinum, ARIA award winning projects across his career in Australia, UK, USA and South Korea. He has been based in Melbourne, Australia since 2003. Fuego was born in Byron Bay, Australia. In 2007, Styalz produced Chamillionaire's hit "Not a Criminal" featuring Kelis, which received negative reviews for its lacklustre lyrics and a pointless Kelis cameo. Around this time, he also began to remix a number of songs for artists including Sneaky Sound System, Savage, and Chris Lilley's Summer Heights High character Mr. G. In 2013, Fuego co-wrote the song "Astronaut" for UK singer/songwriter Joel Compass, which was added to BBC 1. Styalz was involved in a string of multi-platinum singles from Peking Duk including the 2017 ARIA Song of The Year and 3x Platinum Stranger with Elliphant, the 4x Platinum single 'Take Me Over' with Safia and Platinum 'Let You Down' with Icona Pop. Styalz also co-produced Bliss n Eso's 2x Platinum single Moments with Gavin James, The Aston Shuffle's Gold single Tear It Down, Seth Sentry's Gold album This Was Tomorrow and Drapht's ARIA Award winning Seven Mirrors album. Styalz has seen an array of international releases, including the "Most Tweeted About Song of 2017" Korean supergroup EXO's smash single Kokobop, which propelled EXO's album The War to #1 in 41 countries on iTunes and now sits at over 1.5 million sales, including a Korean record 800,000 physical pre-orders. Through his other work in South Korea, Styalz also co-produced tracks for K-Pop royalty in EXO-CBX, Nu'Est, TVXQ and Henry Lau. Styalz also worked on Ride or Die for The Knocks & Foster The People, Phases for ALMA and French Montana, Momma Always Told Me for G-Eazy. Certified for Wiley and co-produced numerous Destructo singles with Ty Dolla $ign, Pusha T, E-40, Too Short, ILoveMakonnen and Starrah. In October 2013, Fuego's first official credit as a vocalist - under his given name Kaelyn Behr on the Thomas Gold collaboration "Remember" from Axwell's Axtone label - premiered on Danny Howard's BBC Radio 1 Show.

AWARDS
2012 ARIA Producer of the Year.
2013 APRA Breakthrough Songwriter
2015 ARIA Urban Release of The Year (Seth Sentry - Strange New Past)
2016 APRA Most Played Australian Work (Peking Duk - 'Take Me Over')
2016 APRA Dance Release of The Year (Peking Duk - 'Take Me Over')
2016 ARIA Urban Release of The Year (Drapht - Seven Mirrors)
2017 ARIA Song Of The Year (Peking Duk feat. Elliphant - 'Stranger')
2018 APRA Most Played Australian Work (Peking Duk - 'Stranger')
2018 APRA Dance Release of The Year (Peking Duk - 'Stranger')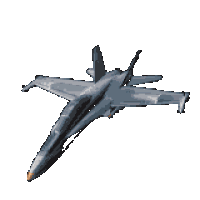 Maceo Plex - Learning to fly
Eric Estornel, better known by his stage names Maceo Plex, Maetrik and Mariel Ito, is a Cuban-American DJ, techno music producer and DJ Awards winner, raised in Dallas and Miami. He is best known for his diverse production style, which is influenced primarily by house and by techno but also elements of electro and tech house. He is a longtime performer in many of Ibiza's top clubs, including the now-closed Space and Amnesia, and since 2016 has hosted his own club night, Mosaic by Maceo, throughout the summer in Pacha. In July 2017, Estornel released a new concept project titled Solar, named after his baby son. It is his third studio album, through which he wanted to create deeper, more meaningful connection with his audience. The project combined ambient electronica, breakbeats and melodies, with dub and techno flourishes and guest vocalists. Solar has been released on Lone Romantic, Estornel's new, electronica-based label. The Return two-track EP under Clash Lion Records was released in September 2017, Estornel's first release as Maetrik since 2012's Unleash The Beast EP. In spring 2018 Estornel created CD - fabric98, his fabric mix debut which bears the name of his big-room, Ibiza-friendly alias, but it reflects the music he's made under various guises including Maetrik and Mariel Ito over the last 20 years. fabric98 mix is an artist paying homage to the respected CD series all the while staying true to his love of blending many genres into one journey filled mix. His most recent production is the album Mutant Series released in March 2019 on Ellum Audio. He currently resides in Barcelona, Spain with his wife and children.

Studio albums
Life Index (Crosstown Rebels, 2011)
Journey to Solar (Ellum Audio, 2016)
Solar (Lone Romantic, 2017)
Mutant Series (Ellum Audio, 2019)

Singles and extended plays
Maetrik / Maceo Plex - Clubs EP (Resopal Schallware, 2009)
Vibe Your Love (Crosstown Rebels, 2010)
Under the Sheets EP (No.19 Music, 2011)
High & Sexy EP (Ellum Audio, 2011)
Your Style (Crosstown Rebels, 2011)
Sweating Tears EP (Crosstown Rebels, 2011)
Maceo Plex & Elon - Bummalo EP (ReSolute Label, 2011)
Odd Parents & Maceo Plex - Get Enough (Leftroom, 2012)
Frisky (Crosstown Rebels, 2012)
Jon Dasilva & Maceo Plex - Love Somebody Else (Ellum Audio, 2012)
Space Junk (Ellum Audio, 2012)
Jupiter Jazz (Maceo Plex & Danny Daze) - Booty Jazz (Ellum Audio, 2013)
In Excess (Ellum Edits, 2013, uncredited)
Maceo Plex & Maars featuring Florence Bird - Going Back (Ellum Audio, 2013)
Conjure One (Ellum Audio, 2014)
Conjure Two (Minus, 2014)
Conjure Superstar (Kompakt, 2014)
Conjure Infinity (Drumcode, 2014)
Maceo Plex & Gabriel Ananda - Solitary Daze (Ellum Audio, 2014)
Solar Sampler (Ellum Audio, 2015)
Maceo Plex featuring C.A.R - Mirror Me (Kompakt, 2015)
Journey to Solar (Ellum Audio, 2016)
The Tesseract (Ellum Audio, 2017)
Mutant 1 - Maceo Plex & Maars (Correspondant Music, 2018)
Mutant 2 (Ellum Black, 2018)
Mutant Robotics (Ellum Audio, 2018)
Mutant Romance (MPLX, 2018)
Yellow Claw - Amsterdamned [Official Music Video]
​
Instead of your lips I've been kissing the bottle
Holding my head up or hitting the bottom
Trouble addiction and I think I got 'em
I do, 'cause I'm thinking about you
Every single day it feels impossible
'Cause I'm thinking about you
Every time I see you I lose self control
'Cause I'm thinking about you
Trying harder, give you up
I can't seem to get enough
Trying harder, give you up
I can't seem to get enough
Trying harder, give you up
Trying harder, give you up
Thinking about you
Searching for love in the darkest of places
But I only see you when I look in their faces
Tryna forget you but, damn, I can't fake it
It's true, 'cause I'm thinking about you
Every single day it feels impossible
'Cause I'm thinking about you
Every time I see you I lose self control
'Cause I'm thinking about you
Trying harder, give you up
I can't seem to get enough
Trying harder, give you up
I can't seem to get enough
Trying harder, give you up
Trying harder, give you up
Thinking about you
Source: LyricFind
Songwriters: Daniel Stoltenhoff / Jimmy J G L Jim Taihuttu / Kyle Matthew Puccia / Linda Therese Karlsson / Nils Rondhuis / Sonny Bjoern Mattias Gustafsson / Thomas H Thom Van Der Bruggen
Amsterdamned lyrics © Warner Chappell Music, Inc, Peermusic Publishing
Yellow Claw is a Dutch DJ and record production duo from Amsterdam, consisting of Jim Aasgier (born Jim Taihuttu) and Nizzle (born Nils Rondhuis). The duo's music is a mix of a wide range of genres and often incorporates elements from trap, hip hop, dubstep, big room house, hardstyle and moombahton. Yellow Claw first gained popularity in the middle of 2010, after founding and hosting a night party at one of Amsterdam's most famous night clubs, the Jimmy Woo. During 2012 and 2013, they released a number of successful singles, which charted on the Dutch and Belgian national charts: "Krokobil", "Nooit Meer Slapen", "Thunder" and "Last Night Ever". The music videos for the singles became viral, each gaining over four million views on YouTube. During that time, Yellow Claw performed at many Dutch festivals, such as DirtyDutch Festival, Sneakerz Festival, Latin Village Festival and Solar Festival. In July 2017, Yellow Claw performed on the Mainstage of Tomorrowland 2017, this marked their first ever time as an act on the Mainstage. They released their third studio album, New Blood, on 22nd June 2018. The album features collaborations with a range of producers and singers including San Holo, DJ Snake, ASAP Ferg while comprising singles "Summertime", "Crash This Party", "Bittersweet", "Fake Chanel", "To The Max", "Public Enemy", and "Waiting". On 22nd June 2016, Yellow Claw announced on their official Facebook page that MC Bizzey decided to leave the group since he became a father. EDC Las Vegas 2016 was their last show as a trio. On 6th January 2020 they announced their upcoming album "Never Dies" to be released on 31st January.