Channo - Underwater Heart
​
Channo is the work of Australian producer and vocalist Luchii, and Underwater Heart is a new single that captures a strange and disorientated feeling. With its weird, wonky bass and strung out guitars, Underwater Heart is a little otherworldly, the feeling of swimming alone in your own bubble, just hoping someone pops it. I love how it bobs along, the melodies slipping in and out of my mind.
The music here is deliberately mysterious, with Channo deliberately wanting to take a different approach at a time where everything feels fixated on content and exposure. Here he aims for mystique, conjuring an experimental and yet accessible sound.
So Underwater Heart is deliberately left open to interpretation. Even in making it Luchii found himself identifying things hidden inside that weren't even initially intended to be there, interpreting it in different ways. The song started as a piece about pushing people out of your life - hiding your emotion beneath the surface and yet at the same time longing for connection... Waiting for something to happen.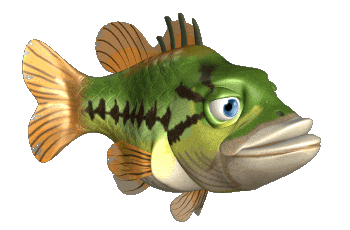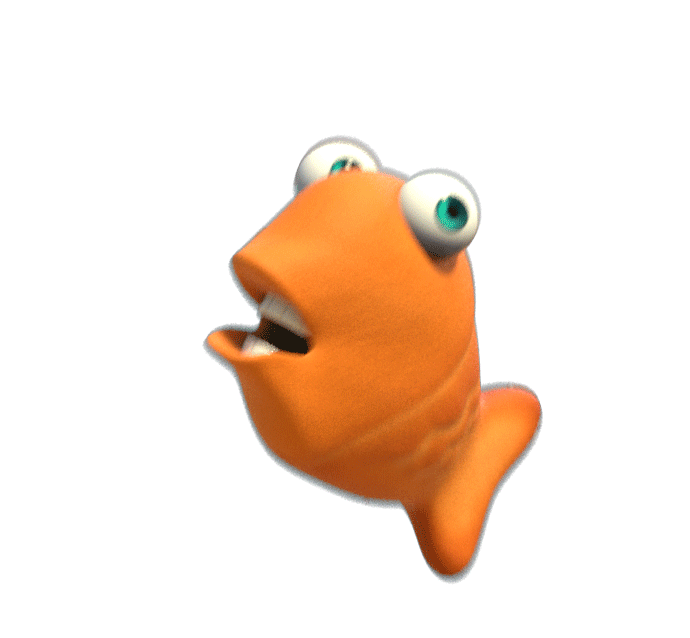 Beth - Don't You Worry Child (Charming Horses Remix) (Official Video HD)
​
There was a time
I used to look into my father's eyes
In a happy home I was a queen, I had a gold throne
Those days are gone Now the memories are on the wall
I hear the sounds From the places where I was born
Upon the hill across the blue lake That's where I had my first heartbreak
I still remember how it all changed My father said
"Don't you worry, don't you worry, child
See heaven's got a plan for you
Don't you worry, don't you worry now"
There was a time I met a boy of a different kind
We ruled the world I thought I'd never lose him out of sight
We were so young,
I still think of him now and then
I still hear the songs reminding me of a friend
Upon the hill across the blue lake That's where I had my first heartbreak
I still remember how it all changed My father said
"Don't you worry, don't you worry, child See heaven's got a plan for you Don't you worry, don't you worry now."
Source: Musixmatch
Songwriters: Steve Angello / Sebastian Ingrosso / Axel Hedfors / Martin Lindstrom / Michel Zitron / John Martin / John Martin Lindstrom
Don't You Worry Child lyrics © Sony/atv Music Publishing (uk) Limited, Universal Music Publishing Ab, Universal, Air Chrysalis Scandinavia Ab, Bmg Chrysalis Scandinavia Ab, Lateral Mgmt London Stockholm Ab, Publisher(s) Unknown, Kobalt Music Copyrights Sarl
Jai Wolf - Telepathy (Official Audio)
Sajeeb Saha, known professionally as Jai Wolf, is a New York based electronic music producer. He is best known for his singles, "Indian Summer", "Like It's Over", and "Starlight". He is currently signed to Mom + Pop Music. Saha was born on November 1, 1991 in Bangladesh. The following year, he moved with his family to the United States, and studied at Herricks High School on Long Island. In 2011, Saha started producing electronic music under the moniker No Pets Allowed. Within a few years, his mashups and bootleg remixes began to generate attention, quickly rising within the internet music community. On August 10, 2018, "Lost" featuring Chelsea Jade was released on Mom + Pop.
On January 14, 2019, Jai Wolf announced his debut album, The Cure to Loneliness, being released on April 5, 2019. Two singles from the album were released the same day, "Lose My Mind" featuring Mr Gabriel and "Telepathy".
Telepathy is the ability to transmit words, emotions, or images to someone else's mind. While there's no evidence that telepathy exists, you can still give it a try. Relax your body and mind, visualize the receiver is right in front of you, and focus your thoughts on sending them a simple word or image. Take turns sending and receiving messages with a close friend or relative, and track your progress with a journal. With practice, you might be surprised to find you and your friend have a strong mental connection!
1
Tune out your physical senses. Try playing white noise through headphones and wearing blackout goggles. Shifting attention away from your physical perceptions might allow you to focus more deeply on sending the telepathic message.[1]
You and the receiver should both try tuning out your senses. Sensory deprivation might help you each concentrate on the message.
2
Stretch your muscles or try doing yoga. Trying to send a telepathic message requires a lot of mental focus, so try to become physically and mentally relaxed. Regular stretching and practicing yoga can help you learn how to put yourself in a focused, relaxed state.[2]
When you prepare to send a telepathic message, try stretching your legs, arms, and back. Breathe in as you move into a pose, then exhale slowly as you stretch for 15 or 20 seconds. As you stretch, visualize all your tension leaving your body.
3 - Meditate to calm your mind. Wear loose-fitting clothes and sit upright in a comfortable position. Inhale and exhale slowly, and do your best to clear your mind of unwanted thoughts. Imagine scattered, random thoughts leaving your mind as you exhale.[3]
Do your best to focus your mind on a single thought. Try meditating for at least 20 minutes a day. With practice, it should get easier to focus your mind.
Once you're in a calm, focused state, you're ready to try sending a telepathic message. Keep in mind that both the sender and receiver of the telepathic message should relax and clear their minds.
Sending a Telepathic Message
​
1
Visualize the person receiving your message. Close your eyes, and picture the receiver as clearly as possible. Try to imagine that they are sitting or standing right in front of you. See details with your mind's eye, such as the person's eye color, weight, height, length of hair, and the way they sit or stand.[4]
If you are far away from the receiver, it might be helpful to look at a picture of them before you begin visualizing them.

As you build your mental image and send it to the receiver, they should relax and focus on being open to the message. Ask them to clear their mind and imagine you in front of them with as much detail as possible.
2
Imagine how it feels to communicate with the person. Call to mind the feelings you experience when you interact with the person face-to-face. Feel these emotions as if the person was actually in your presence. Focus on these feelings, and believe that you are creating a connection with the other person.
​
3
Focus on a simple image or word. When you're just starting out, stick with something simple, such as a nearby object. Visualize it with as much detail as possible, and focus your mind solely on it. Concentrate on what it looks like, what it's like to touch it, and how it makes you feel.[6]
For instance, imagine an apple. See a particular apple as clearly as possible in your mind's eye. Imagine its taste and the feeling of biting into it. Focus your thoughts solely on the apple.
4
Transmit your message. After forming a clear mental image, imagine the object traveling from your mind into the receiver's. Visualize yourself face-to-face with the receiver, and say to them, "Apple," or whichever thought you're transmitting. In your mind's eye, see the look of realization on their face as they understand what you're telling them.[7]
Keep in mind there's a difference between being focused and straining. Concentrate on the mental image, but stay relaxed.

Once you've sent the thought, release it from your mind, and don't think about it anymore. Imagine that you've given it away to the receiver and are no longer holding onto it.
5
Ask the receiver to write down what comes to their mind. Once you've sent the message, the receiver should remain relaxed and open until they sense that a thought has entered their mind. They should then write down whatever has come to their mind.[8]
Before checking in with the receiver, you should also write down the thought you were trying to send. This can help you stay objective when you compare your results.
6
Compare results with one another. When you're both ready, you and the receiver should show each other what you've written. Don't get discouraged if you're not successful, especially at first. Take some time to clear your mind, and then try again with a different image.[9]
Don't get down on yourself if you're not able to send a clear telepathic message. Just try to have fun while you try!
1
Take turns trying to send and receive messages. Switch up your roles as you practice, and see if you have more success with one or the other. Maybe you'll find that you're better at receiving messages, and your friend is better at sending them.[10]
Keep in mind it's helpful to practice with someone you trust, like a close friend or relative.
2
Try playing a card game. Take five unique cards, such as playing cards or cards with symbols on them. With your partner in a separate location, pick a card at random. Relax and calm your mind, then focus your thoughts solely sending the card's image to your friend.[11]
Have your partner calm their mind and try to sense your message. When they feel an image has come to mind, have them write down the card you sent, then check your results.
3
Draw an image, then send it to your partner. Try drawing a shape or simple combination of shapes, like a circle inside a triangle. Focus your thoughts on the shape, and visualize the image traveling from your mind to your partner's. When they sense that they've received the message, have them draw whatever shape has entered their mind.[12]
Alternatively, someone else could draw an image and show it to the sender, who would then try to transmit it to the receiver.
4
Keep a telepathy journal to track your progress. Each time you try to communicate telepathically, write down the details of your attempt. Note who the sender and receiver were, what the transmitted image was, and whether or not you were successful. A journal might help you find ways of refining your abilities.[13]
Even if an attempt was unsuccessful, note any promising details. For instance, if the message was "apple" and your friend wrote down "red" or "fruit," that's a great sign!