MIAMI, Florida (CNN) -- A woman who died after she was hit by a spotted eagle ray leaping from the water off the Florida Keys suffered "multiple skull fractures and direct brain injury," a medical examiner said Friday. Judy Kay Zagorski, 55, of Pigeon, Michigan, died Thursday of "blunt force craniocerebral trauma" after the ray hit her when she was in a boat, Monroe County medical examiner Michael Hunter determined. He gave no indication in the preliminary report whether the blow from the ray itself or her head hitting the deck, or both, killed her. "It's just as freakish of an accident as I have heard," said Jorge Pino of the Florida Fish and Wildlife Conservation Commission. "The chances of this occurring are so remote that most of us are completely astonished that this happened." Zagorski was on the boat with her father and other family members and friends. She was seated or standing in the front of the vessel as it was traveling about 25 mph out of a channel, Pino said.
"The ray just actually popped up in front of the vessel," he said. "The father had not even a second to react. It was too late. It happened instantly and the woman fell backwards and, unfortunately, died as a result of the collision." The stingray died from the impact, officials said.
The accident happened off the coast of Marathon Key, about 2½ hours' drive south of Miami Zagorski was taken to the Fishermen's Hospital in Marathon, where she was pronounced dead. Pino said he had seen rays leap into the air, but added, "it's very rare for them to collide with objects." The spotted-eagle ray weighed about 75 to 80 pounds and had a 6-foot wingspan, Pino said. Florida Fish and Wildlife said eagle rays "are not an aggressive species, but they do tend to leap from the water." Spotted eagle rays can have a wingspan of up to 10 feet and can weigh 500 pounds, it said. Television personality Steve Irwin was killed when a ray's barb pierced his heart in September 2006. A month later, an 81-year-old Florida man, James Bertakis, survived after a ray leaped from the water and stung him in the heart, according to the Orlando Sentinel. He spent five weeks on a ventilator and his recovery took several months, his sons told the Detroit Free Press in his former home state of Michigan.
In this instance the stingray was carefully returned back to the water - Officers carefully lift up the stingray's wings to attach it to a rope and lever it off the boat and back into the water
Other instances of a stingray jumping from the water happened to a 40 year old holiday maker called Jenny Hausch, She was out at sea sightseeing when suddenly a 300lb stingray leapt out of the water and pinned her to the deck of the boat. The massive fish slammed into the middle of her chest just after she had taken a photo of it. She was trapped and gasping for air under it's 8ft wide body span as she and her husband desperately tried to get the fish away, for at least 3 to 4 minutes Jenny tussled with the stingray before she was freed. Jenny also hit her head on the deck as the fish struggled one way then the other, The kids were screaming and She yelled at them to get back as there were sharp barbs. She was eventually saved when two wildlife officers who had sailed passed earlier heard her screams and turned around to help.
Widow Judy Kay Zagorski, 57, was killed by a spotted eagle ray that leapt from the waves and struck her in the face while she stood aboard a motor-cruiser off Marathon, also in the Florida Keys. The blow sent Mrs Zagorski, of Michigan, crashing to the deck, fracturing her skull and causing a fatal brain injury. Wildlife experts say that stingrays do not leap to be aggressive, but may jump occasionally to shake off parasites, avoid predators such as sharks, or while giving birth. Officer Vickers said: 'This is not an "attack". These things are not looking to, you know, have a little human meal. It's just a one in a million chance.'
An early member of 1970s British rock group ELO was killed in a "freak" accident when his van was crushed by a bale of hay, police said. Cellist Mike Edwards, 62, died instantly in the accident on the A381 in Halwell, Devon, on Friday 3rd September 2010. Police believe the 600kg bale fell from a tractor on nearby farmland before rolling on to the road. Mr Edwards was identified using photos and YouTube footage. He was with the Birmingham band from 1972 to 1975.
The musician, who lived in Totnes, was a founder member of the classical Devon Baroque orchestra. "He was simply the nicest guy and a brilliant musician," Angus Gordon, the chairman of Devon Baroque, told BBC News. "He was capable of turning his hand to any type of music at all. "He taught the cello and his incredible patience and encouragement - even with the slowest of students - made him a very good teacher. "I'm devastated. He was a really likeable person and such good fun that I keep thinking this has been a horrible mistake." Mr Edwards was due to play with the medieval folk band Daughters of Elvin in Totnes on Saturday evening.
Officers believe he swerved into another vehicle as his van was struck by the bale at about 1230 BST. The other driver was not hurt. Initially police had difficulty in tracking down Mr Edwards' relatives but a spokesman said officers had now traced his brother David in Yorkshire.
The Health and Safety Executive is investigating what has been described as a "farm accident".
Insp Andy Hamilton, of Devon and Cornwall police, said: "Although it would appear to be a freak incident, we've got to thoroughly investigate the circumstances before we can draw any conclusions." ELO was formed as the Electric Light Orchestra in 1971 by Jeff Lynne and Roy Wood. The band, who played rock and pop music with classical overtones, sold more than 50 million records worldwide and had numerous hit singles and albums in the UK and the US.
Mr Edwards, who trained at the Royal Academy of Music, was in the line-up for ELO's first live concert.
ELO 2 is the eponymous second studio album by the Elecric Light Orchestra, released in 1973. Mike Edwards is in center position with a tophat, He played Cello for this album. A tribute on the Face the Music website said: "Mike quickly became a crowd favourite with his exploding cello and rather unique solo party piece that involved playing the cello with a grapefruit." Talking about his time with ELO in a rare interview last year, Mr Edwards said the stunts were simply a way to make the band "more entertaining". Mr Edwards' friend and Devon Baroque colleague Jasper Solomon, who also lives in Totnes, said: "Mike's talent was his musicality. "He could range over all genres from classical to jazz, modern to medieval renaissance. "He lived for his music and it showed."
Scientists have warned humanity about the waning varieties of insects that are quickly vanishing from our planet but that does not stop various game shows on television such as "Im a Celebrity Get Me Out Of Here" from using and also eating insects and worms and even spiders for entertainment. Insects are reportedly a good source of protein and can also be found in chocolate products of all things, Definitely not for me but some people enjoy entering bug eating contests. In one particular case a Florida man called Edward Archbold went just too far by gobbling down dozens of live roaches in an attempt to win the grand prize which was a python. Archobold from West palm beach was only 32 years old when he died as a result of asphyxia due to choking and aspiration of gastric contents,' according to the report released by the Broward County medical examiner's office.
These are Zophobas Morio larvae, also known as superworms. They're a staple to many lizard or fish but can get expensive in the long run and are super easy and cheap to breed.
Amazingly Archibald also consumed more than 60 grams of meal worms,and 35 three inch long super worms within a 4 minute time frame, Archbold died after downing the bugs as well as worms in October for the Midnight Madness bug-eating competition at Ben Siegel Reptile Store in Deerfield Beach, about 40 miles north of Miami. Archbold became ill minutes after the contest and collapsed in front of the store. He was taken to the hospital where he was pronounced dead. During the competition, Eddie was eating so many live roaches he had to cover his mouth to keep them from crawling out, swallowing some of them whole and still alive. Eddie - who was father to two daughters aged six and nine - wanted to win the competition so he could give the grand prize of an $850 ivory ball python to his friend as a present. But he started vomiting and collapsed in front of the store shortly after winning.
Prior to the autopsy result Dr Bill Kern, a professor of entomology at the University of Florida, had speculated it might have been an allergic reaction to the large amount of foreign protein that killed the 32-year-old. He told the Herald: 'We know cockroaches shed a lot of allergens, but they're not toxic in and of themselves. 'Very few [human] cultures tend to eat cockroaches because they store large amounts of uric acid and nitrogenous waste. And they tend to be scavengers and feed on things most people wouldn't consider to be desirable.' None of the other 30 competitors fell ill after the contest and store manager Ben Siegel's attorney said the roaches were all raised in sterile conditions and were perfectly safe to eat. Despite this, all competitors were asked to sign waivers acknowledging the risks of gastrointestinal illness, adverse allergic reactions - especially in those with shellfish allergies - and injury or pain associated with consuming live insects as they pass through the esophagus.
Ivory Super Pastel Ball Python.
Leopard Ivory Ball python
Matthew Karwacki, a 26-year-old student at Florida Career College in Lauderdale Lakes, was standing next to Eddie as they both ate the meal worms in the first round. But he said when he tasted his first cockroach, he was out. 'I just had one roach and tapped out after that,' he said. 'The taste did not suit me, but the texture for sure was the worst part. If you could look inside a dirty gutter and scoop up what's in there, that's what went through my head. All the other contestants kept eating roaches, but I had to look away.' The result is that Archbold choked on a roach and/or his own vomit. He did not chew his roaches sufficiently and the large, slightly spiky bits got caught in his throat. When he vomited, the chunky vomit likely entered his trachea as bits of roach held his epiglottis (the flap that keeps food from entering your lungs) open. Edward died on 6th Oct 2012 (aged 31–32)
Cockfights are a bloodsport, and a multi-core biz in Andhra Pradesh - In central California, a man died after being stabbed by a rooster at a local cockfight. Spectators probably weren't betting on that outcome. On January 30th 2011 police responded to an anonymous call about a cockfight near Bakersfield, California. In the police frenzy, Jose Luis Ochoa's leg was sliced open by a rooster. Unfortunately for Ochoa, in the name of the sport, someone had attached a knife to the bird. He was taken to a hospital, but doctors were unable to stop the bleeding. He later died at the hospital. Cockfighting is illegal, and any attempts at organizing or attending one is punishable under California law. The "sport" is controversial for its treatment of roosters, who are encouraged to fight each other until a victor emerges, often resulting in injuries or deaths for the birds. It apparently wasn't Ochoa's first brush with cockfights —he had paid $370 in fines previously after he admitted to owning or training an animal for fighting. Unfortunately for Ochoa, it's a cockfight that seems to have ended where few do: with the rooster winning.
27 March 1948 – 26 September 2010 - The multi-millionaire owner of the company that makes Segway motorized scooters has died in a freak accident while riding one of his vehicles, (Jimi Heselden, 62, was found dead in a river after plunging 80 feet over a limestone cliff near his home. He was riding a rugged country version of the two-wheeled Segway when tragedy struck. The body of the businessman, a former miner who was estimated to be worth £166million, was found in the River Wharfe at 11.40am on Sunday September 8th by a passer-by. Police are investigating, but it is believed he lost control of the machine as he traveled along a bridleway close to his estate near Boston Spa, West Yorkshire. The narrow pathway used by walkers is littered with tree roots and is rutted and uneven for most of its length. The Segway was found in the river near his body, indicating that he was still riding the scooter when he drove over the cliff. Segways are banned on British roads for safety reasons, but are legal on private land. Mr Heselden had bought the Segway company in a deal last December and planned to further develop the machine.
Twice-married Mr Heselden had four grown children. Yesterday, his wife Julie and other members of his family were too upset to talk publicly about the tragedy. But a family spokesman said: 'Our family has been left devastated by the sudden and tragic loss of a much-loved father and husband.' The spokesman said there had been some 'deeply upsetting' speculation about the incident, but added: 'There is absolutely nothing to suggest it was anything other than a tragic accident. 'We would like to thank Jimi's many friends and colleagues for their help and condolences at this very distressing time.' The accident marked a tragic end to an extraordinary life. Mr Heselden rose from humble roots to become a successful businessman and one of the country's most generous philanthropists. Only last week he donated £10million to the Leeds Community Foundation he set up; in total he has donated £23million to the fund. Mr Heselden left school at 15 to become a miner but lost his job in the cuts that followed the bitter 1984 strike. He used redundancy money to found his company, HESCO Bastion. It manufactures portable wire cages that can be lined and filled with earth and sand. At first he sold them to water companies to shore up the sides of canals.
But the 'concertainers' proved to be adept at stopping bullets, missiles and suicide bombers and have become standard military equipment for Nato as well as American and British forces.
Between 1998 and 2003 the Pentagon alone bought more than £50million worth of the flat-packed walls, which can be found throughout Iraq and Afghanistan. Mr Heselden, who was awarded an OBE in 2006, gave £1.5million to the Help For Heroes fund two years ago. His company also sponsored the recent Armed Forces charity concert at Twickenham. Much of the money has gone towards helping disadvantaged youngsters, vulnerable elderly people and health improvement projects in his home city. This year he said: 'I honestly believe people have a moral obligation to use their wealth to help others.'
An equine expert, Erica Marshall, was killed when a horse she was treating in an oxygen chamber became spooked and kicked out, sparking a freak explosion which could be heard 30 miles away. Mrs Marshall, a 28-year-old newlywed, was monitoring a horse receiving oxygen therapy when the animal kicked through the wall and padding of the pressurized hyperbaric chamber. Its steel horseshoe met with an inner steel wall which then created a spark which caused a huge blast, the explosion was so powerful it threw debris 1,200ft and could be heard over 30 miles away. Part of the roof and side of the chamber was completely ripped off in the explosion, killing the horse and Erica instantly as she watched the horse via video link in a nearby room. Erica had been running the chamber for two years had treated between two to six horses every day. The horse had not been tranquilised before using the chamber as it had been inside four times previously and not had any adverse reaction. Hyperbaric chambers are used to speed up recovery times in injured horses by exposing them to pressurized oxygen.
The chamber, which contain pressuried oxygen to help injured horses heal quicker, was built three years ago from the time of the tragedy by New Phase Construction and had been through five inspections. Thirty other horses inside the Kentucky Equine Sports Medicine and Rehabilitation Centre were not hurt in the explosion. Erica nad Kieran moved to Ocala in Florida in 2010 after she was offered her dream job at the Kentucky Equine Sports and Rehabilitation Centre. Erica's husband Kieran, of Corsham, Wilts., paid a heartfelt tribute to his "best friend" who died "doing what she loved". He said: "Erica was such a kind and generous woman, "She only cared about other people and wouldn't want all this fuss but that was Erica, she was selfless."
The blast that killed 28 year old Erica Marshall and injured Sorcha Moneley, 33, was so loud it was heard over 30 miles away.
The body of an Illinois man who was reported missing was later found evening time in a terrible and gruesome state. 56 year old Roger Mirro was foud severly mangled and crushed to death inside the trash compactor at his apartment complex in Palatine, a suburb of Chicage. The dead man's wife called the authorities around 9.30 evening to report that her husband was missing. A neighbour later informed investigators that he had seen Mr Mirro when he asked him for a key to access the trash room that is located in a lower level floor inside a parking garage. Mirro informed his neighbour that he needed to get into the trash room because he had lost his mobile phone and believed that it had fallen down the trash chute from the hallway outside his apartment. When police entered the compactor room in the garage, they found a ladder propped up against the side of the trash compactor. After further investigation Mirro's body was located inside the compacter with signs of serious trauma. Police do not suspect foul play and have referred to the incident as a 'tragic accident' in a press release. Mirro's neighbors describe him as a kind man who always wanted to help and was particularly dedicated to helping people with learning disabilities and memory problems - although, it's unclear what his profession was.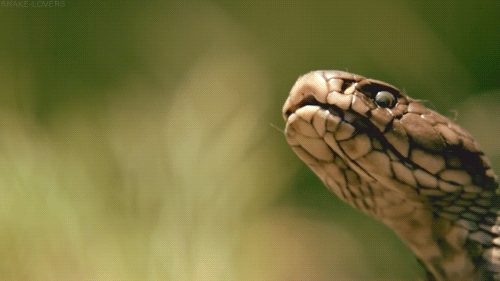 Some diners eat dangerously for the delicate aromas and flavors poisonous flesh provides, Some will eat puffer fish which if not prepared correctly is certain death to whoever eats it, The same is true if the diner is eating Indochinese spitting cobra flesh which is a delicacy in Guangdong and other high end restaurants in the province. Not only is it risky to eat but it is also very dangerous to prepare, In the case of Peng Fan a Chinese chef who had prepared this meal many times before he will now regret his actions deeply. Peng Fan was preparing a soup and killed the snake by severing it's head to kill it first. Unfortunately 20 minutes later when Peng Fan went back to the snakes head to discard it in the trash it rapidly took him by surprise by biting him, The snake head injected it's deadly venom into the chef before the chef had any time to react. Diners in the restaurant recall hearing loud screams and commotion that was so loud it stopped them from continuing there meals. All reptiles can function for up to an hour without the rest of their bodies an expert has said. By the time medical assistance had arrived Peng Fan was already dead as cobra venom is very fast acting and unfortunately Chef Fan did not have any antivenom which may of saved his life.
There are many different types of beauty treatments women and even men can turn to for there vanity ego health and good looks. Chelsea Patricia Ake-Salvacion worked at a cryotherapy spa treatment center in Las Vegas. Cryotherapy, sometimes known as cold therapy, is the local or general use of low temperatures in medical therapy. Cryotherapy may be used to treat a variety of tissue lesions, The most prominent use of the term refers to the surgical treatment, specifically known as cyosurgery or cryoablation. Cryosurgery is the application of extremely low temperatures to destroy abnormal or diseased tissue and is used most commonly to treat skin conditions. Cryotherapy is used in an effort to relieve muscle pain, sprains and swelling after soft tissue damage or surgery. It can be a range of treatments from the application of ice packs or immersion in ice baths (generally known as cold therapy), to the use of cold chambers.
While cryotherapy is widely used, there is little evidence as to its efficacy that has been replicated or shown in large controlled studies. Its long term side effects have also not been studied. The term "cryotherapy" comes from the Greek cryo (κρύο) meaning cold, and therapy (θεραπεία) meaning cure.
Dangers involved with this type of treatment, Reviews of whole body cryotherapy have called for research studies to implement active surveillance of adverse events, which are suspected of being underreported. If the cold temperatures are produced by evaporating liquid nitrogen, there is the risk of inert gas asphyxiation as well as frostbite. Partial body cryotherapy (PBC) also carries the same type of risks. Chelsea Ake-Salvacion was found dead inside a cryotherapy chamber at the treatment center she worked at, Her body was found the following day and she was frozen rock solid, Salvacion was all alone after the day had ended and decided that she would give herself a cryotherapy session, Authorities have released findings from the Clark County Coroner's office that the deceased woman did not freeze to death but was aphyciated suffocated to death inside the chamber that was filled with poisonous liquid nitrogen.
Image Above - The young woman's death had been ruled not suspicious. She is seen here on the right in a Facebook photo. Sunbeds can cause skin cancer but people still use them, and in this case backers of the technology claim it can ease pain and inflammation, aid blood flow and weight loss, improve skin and even ward off aging and depression. The treatments, however, have not been approved for medical use by the US Food and Drug Administration. Cryotherapy can involve two- to four-minute-long exposures to temperatures ranging from minus-166 to minus-319 degrees Fahrenheit. Normal air is about 21 per cent oxygen, but the coroner said cryotherapy chambers can bring down that level to less than 5 per cent during treatments. "Breathing air with this low level of oxygen can quickly result in unconsciousness and then death," the coroner's office said. Her family has said Ake-Salvacion was found crumpled at the bottom of the machine about the size of a phone booth. They do not believe she made any mistakes that night, insisting she was an experienced operator of the machine.
Ake-Salvacion did text a friend about a possible nitrogen leak in the machine, noting that the nitrogen appeared to be used quickly so could the chamber have been faulty?. The owners of Rejuvenice have not returned calls and emails seeking comment. Authorities were forced to shut down Rejuvenice locations over a lack of state and local approvals unrelated to the death. State Occupational Safety and Health investigators have said Ake-Salvacion should not have been using the cryotherapy chamber after hours. Las Vegas police say no crime was suspected. Family members of Ake-Salvacion said they would keep pushing for regulation of the unproven treatments. Cryotherapy spa treatments are also popular with celebrities and sports stars including Mark Walberg.
Mark Wahlberg's daily routine is intense. But is it healthy? -
Tony Robbins Favorite Tech: Cryotherapy -Tony Robbins: The author and life coach is always on the go. Whether Tony Robbins is on stage or traveling, he says cryotherapy helps him stay at the top of his game.
Justin Timberlake: The performance-boosting effects of cryotherapy aren't just for athletes! Justin Timberlake frequently used cryotherapy in NYC while he prepared for his recent world tour.
Deep freeze: Justin Timberlake and wife Jessica Biel are reported to be fans of cryotherapy, a deep freeze treatment used to incur a variety of well-being benefits
Prince Harry: To get in the best shape for his wedding to Meghan Markle, Prince Harry regularly incorporated cryotherapy into his fitness and wellness routine.
Floyd Mayweather Jr.: Before his fight with Manny Pacquiao, boxer Floyd Mayweather used cryotherapy to boost performance and recovery between training.
Derek Hough: leading man on Dancing With The Stars pro has shared photos regularly from the cryotherapy chamber with his 2 million Instagram followers.
Daniel Craig: The Bond actor used cryotherapy to stay in shape while filming Skyfall.
Cristiano Ronaldo: The star soccer player uses cryotherapy to optimize his athletic performance and recovery. He has even stated that results from cryotherapy have given him a biological age of 23 years old (he's actually 33).
Yolanda Hadid: The Real Housewife can't get enough of cryotherapy and has even brought her co-stars along to join her.
Mandy Moore: According to a post on Instagram, she's "obsessed" with cryotherapy.
Alicia Keys: The singer not only takes care of her voice, she also takes good care of her body by regularly doing cryotherapy.
Jennifer Aniston: The actress is one of many women in Hollywood who regularly do cryotherapy to keep their bodies looking better than ever. In just three minutes, a session in the freezing cold temperatures can burn about 800 calories.
Demi Moore: It's been reported that cryotherapy is one of the main treatments Demi Moore uses to stay looking great at any age. Right before her 50th birthday, she was even seen leaving a cryotherapy session. Ake-Salvacion texted her boyfriend that she was going to take a treatment herself after the store closed. She was also seen on security video locking the salon, but sadly died while inside the cryotherapy chamber, Why does the cryotherapy chamber not switch off after a few minutes, Cryotherapy chambers should never be operated by someone on there own in case of problems that may arise.
Image Above - Stephen Whinfrey - Pot holing is a very dangerous activity and it is a risk to life if you decide to squeeze down a tight restriction while exploring the network of tunnels, Pushing your body into small and tight tunnels and holes in the ground is definitely not recommended. A man called Stephen Whinfrey was an avid Rabbiting enthusiast who enjoyed catching rabbits in and around the area that he lived. For most of his life Stephen pursued his interest in catching rabbits with the use of Ferrets and dogs to hunt and catch them. On a fateful New Years day in 2015 Stephen decided to go out to Squirrel Wood Scout Camp near Burghwalis in Doncaster to try his luck. As the day progressed Stephen decided to remove his wellington boots and his jacket as he attempted to catch a rabbit that had evaded capture by pushing his body head first down a tight rabbit hole.
Sadly Stephen became trapped inside the hole and was wedged tightly at a 45 degree angle, only his legs and torso were protruding out but he had managed to curve his body around the hole but was unable to pull his head back out. A hand was visible between Stephens legs and there were scratch marks on the ground. Stephen in bizarre circumstances had trapped his head down the hole and this ultimately killed him from asphyxiation due to lack of oxygen. Mr Whinfrey, from Skellow, Doncaster, had told his family he would see them for lunch at around 1pm on New Year's Day. But when he didn't return they became concerned. When he still hadn't returned home the following day and they hadn't heard from him they contacted police. It is unclear how long Mr Whinfrey survived before he died but by the time he had been discovered by a member of the public at 4pm the following day it was too late. A spade knives a net and two bags were next to the deceased including a dead rabbit and a fresh mound of soil, his dog was found tied to a tree near by.
Caleb Thomas Schwab, the son of Kansas state Rep. Scott Schwab, was tragically killed on Sunday 7th August 2016 while riding down the tallest theme park ride in the world called Verrückt. The slide was 168 feet tall or (51.38 m) and a brave rider would have to traverse 264 steps to reach the top. The ride provided two drops with the first being a 17 story plunge before facing a five story uphill midsection. The ride used three person rafts that weighed 45kg each, These rafts were conveyered up to the top of the ride ready to go back down again. The weight of a person was a top priority and each person was weighed at the bottom of the ride and then again at the top, The aim was to find a combined weight of 400 pounds (180kg) to a maximum load of 550 pounds or (250kg). No rider could weigh more than 300 pounds or 140kg as the weight had to be evenly distributed across the length of the raft.
Caleb died as he went down the ride as the raft he was in became airborne propelling him and the raft into a series of metal support columns that are covered in netting. Two female passengers were also in his raft but they survived but did receive injuries including a broken jaw and the other received a facial bone fracture which required stitches. Sadly and most shockingly Caleb was decapitated from the forces of his head and body hitting the metal support columns which resulted in his death. An investigation discovered that Caleb weighed only around 74 pounds (34kg) but was allowed to sit in the front of the raft rather than between the two female riders, Incidentally one rider weighed 275 pounds while the other weighed 197 pounds, this uneven weight distribution contributed to the raft going airborne despite the cumalative total weight of 546 pounds (248kg). Still this total weight was just shy of the maximum recommeneded weight of 550 pounds.
When the ride was designed and constructed little thought had been used to calculate what would happen to riders if they came out of the raft or the raft became airborne. The rides netting was deemed unsuitable by engineers that inspected the ride after Calebs death, They concluded that riders had the potential to strike the netting at speeds in excess of 70 miles per hour or (110 km/h) and this in itseld posed it's own hazard as a rider hitting the netting at those speeds could quite easily lose a limb, Metal bracing used inside the netting system also posed a risk of death or serious injury, hook and loop straps were also deemed dangerous and unsafe that are used to restrain riders inside the raft, Engineers deemed the ride very dangerous and it went against guidelines set by ASTM F-24 Committee on Amusement Ride and Devices, According to the guidelines, Verrückt should have incorporated the use of a rigid over-the-shoulder restraint for riders, and an upstop mechanism to prevent the rafts from going airbourne, Only someone with a small amount of common sense could see that someone could be injured if they struck the metal bracing and netting,
Verrückt's opening, heavily covered by the national media, was delayed a year due to safety and construction issues. Sandbags sent down the slide in tests regularly went airborne at the slide's lower bump, where the rafts they were on reached speeds of 70 miles per hour (110 km/h). While it was popular in its first years, even winning a Golden Ticket Award, thirteen non-fatal injuries were reported, and it is possible that others were covered up. The Guinness Book Of Records named Verrückt the world's tallest water slide in April 2014, before it was even finished. A lifeguard that worked at the Schlitterbahn Kansas City water park theme park stated that he knew the ride was unsafe and that it was only a matter of time before someone was killed. Co-owner of the ride Jeff Henry was deemed to have lacked technical expertise to design a properly functioning water slide" and did not perform standard engineering procedures or calculations on how the slide would operate. Instead they used "crude trial-and-error methods" to test its performance, out of haste to launch the ride. According to court documents, John Schooley the other co owner conceded that, "If we actually knew how to do this, and it could be done that easily, it wouldn't be that spectacular."This indicates they rushed the design and construction with no real care or safety measures implemented as he and Henry wanted the fastest and highest ride. The ride never reopened after the fatal accident and was eventually dismantled in November 2018 it no longer exists.
Image Above - Caleb Thomas Schwab and his father Kansas state Rep. Scott Schwab.
Image Left - John Schooley, ride designer, and Jeff Henry, creator of Verrückt. Criminal charges against Schooley Henry and Tyler Austin Miles who were former directors of operation were dismissed on February 22nd 2019, due to the fact that inadmissible evidence had been presented to the grand jury.
Kristopher Moules, 25, Corrections Officer and Timothy Gilliam Jr - 27
Corrections Officer Kristopher Moules died after he and an inmate fell down an elevator shaft during a struggle inside of the Luzerne County Correctional Facility. The inmate, who was in jail for failing to register as a sex offender, attacked Officer Moules. The two crashed through an elevator door and fell several floors to the bottom of the elevator shaft as the lift was raising up, Officer Moules was transported to a local hospital where he was pronounced dead. The inmate also died as a result of the fall. Another guard, who was not named, also came "very close" to falling into the shaft. Officer Moules had served with the Luzerne County Correctional Facility for 10 months.
Far Right - Kristopher Moules
Charlie Holt was tragically killed when his head got stuck in a pinch point inside a revolving restaurant. Charlie was with his parents Rebecca and Michael Holt at the Sun Dial restaurant that is situated in Atlanta, This unique eating experience provides dynamic 360 degrees views of the Atlanta skyline while you wine and dine as the entire floor evolves around. Charlie wandered away from the family table which was atop the Westin Peachtree Plaza hotel and accidentally got his head stuck between a wall and a table as he investigated his surroundings.
Charlie Holt Top left with his sister and his parents Rebecca and Michael Holt - Sadly the rotating floor did not automatically shut off which caused Charlie to become stuck. Westin security staff and employees freed the child, police said, but he later died at Grady Memorial Hospital from a crushed skull. But there are different accounts of what exactly did happen that terrible day, The parents of Charlie strongly deny that there son ever left the table and was with them until the very end.
Charlie Holt died after his skull was crushed in the rotating wall of an Atlanta restaurant
The parents version of events is that "The family was leaving the restaurant together after paying their bill," Joe Fried the families attorney said in an email to The AJC late Thursday. "They were walking to the exit, following the same path that the hostess used to walk them to their table and that they used to walk to and from the restroom earlier. Charlie was only a few steps ahead." Fried said the path was blocked when a booth rotated near a stationary interior wall, trapping Charlie between the booth and wall. Rebecca and Michael Holt rushed to help Charlie, but he was stuck. By the time someone could manually stop the revolving rotation it was too late, Charlie's head had been pulled into the narrow pinch point and he suffered catastrophic head trauma right in front if his distraught parents.
The lawsuit alleges there was no guard to prevent people from getting trapped and no emergency stop button on the wall or automatic safety cutoff.
The family is seeking unspecified punitive damages and a trial. Charlie's death comes just a year after a kitchen employee at the same hotel died after getting accidentally locked in a freezer overnight. The 61-year-old woman, Carolyn Robinson, had worked with at the Westin hotel for more than 35 years. Less than a month after that, ten-year-old Stephen Akinlabi died at the hotel's pool after he fell in at a birthday party.
CHARLOTTE, N.C. -- Popstar Justin Timberlake is coming to Charlotte next week and one of his most popular songs holds a special meaning for a local family struck by tragedy. Five-year-old Charlie Holt died in 2017. Holt's favorite song was Timberlake's hit "Can't Stop the Feeling." After his death, Charlie's classmates walked out to the song at their graduation to honor his memory. Holt's parents say the song is keeping the sunshine in their lives. "Now, it's completely different, right? We hear the song, and of course sometimes there are tears, but there's a lot of joy because that's how Charlie lived. He lived outspoken, enjoying his life, dancing through life, and we hope that we can live that way for him," says Rebecca Holt, Charlie's mom. Timberlake is performing at the Spectrum Center on January 8. Rebecca is going to the concert, and hopes she hears Timberlake play Charlie's song. A regular fundraiser is organized for Charlie called Charlie's Heart Foundation.
Spectacular views are guaranteed atop the Peachtree Plaza hotel in Atlanta.
Akbar Salubiro, 25, went missing on Sunday night after setting off to harvest palm oil in a remote village on the island of west Sulawesi, Indonesia. Concerned friends and relatives found a giant python sprawled out in Akbar's own back garden the next evening - and feared he had been suffocated and swallowed. Akbar's lifeless body was found inside the serpent after horrified locals sliced open its belly using an 18-inch long hunting knife. Village secretary Salubiro Junaidi said: 'People had heard cries from the palm grove the night before Akbar was found in the snake's stomach. 'When the snake was captured, the boots Akbar was wearing were clearly visible in the stomach of the snake. Reticulated pythons are boa constrictors that suffocate their victims before swallowing them whole.
Akbar Salubiro 25 is found by rescuers inside the belly of a Giant Boa Constrictor, Warning viewer discretion advised.
Robert Dreyer an 89 year old man from Florida was driving his vehicle down a local road when for reasons unknown he accidentally drove into and over a high powered water hydrant. The collision was not particulary violent and the elderly man thought nothing of it as he stepped out of his vehicle to investigate. As he climbed out of his car he had not noticed that there was now a five foot hole in the ground which was likely created by the hydrant as it impacted with the car, A tremendous water spray and pressure was now escaping from the ground, It was so powerful it sprayed half of a block. Dreyer unfortunately fell into the hole and was then sucked underneath his own car, Witnesses at the scene tried in vain to rescue the man and he was only pulled out from the hole 3 or 4 minutes later as emergency officials arrived. One witness said that he weighed 220 pounds but the water pressure just kept pushing him out of the hole, Hydrants under normal impact do not spew water out as they have safety valves installed, but under these circumstances the safety mechanism did not prevent a massive water leak. Dreyer was transported to a local hospital, where he was later pronounced dead. According to Florida Today, he may also have had a medical condition just moments before or after the hydrant crash, authorities said. Dreyers car was damaged in the collision with a crumpled bumper and grille and was unfit for the road, yet the hydrant suffered no real damage and was left intact after the crash.